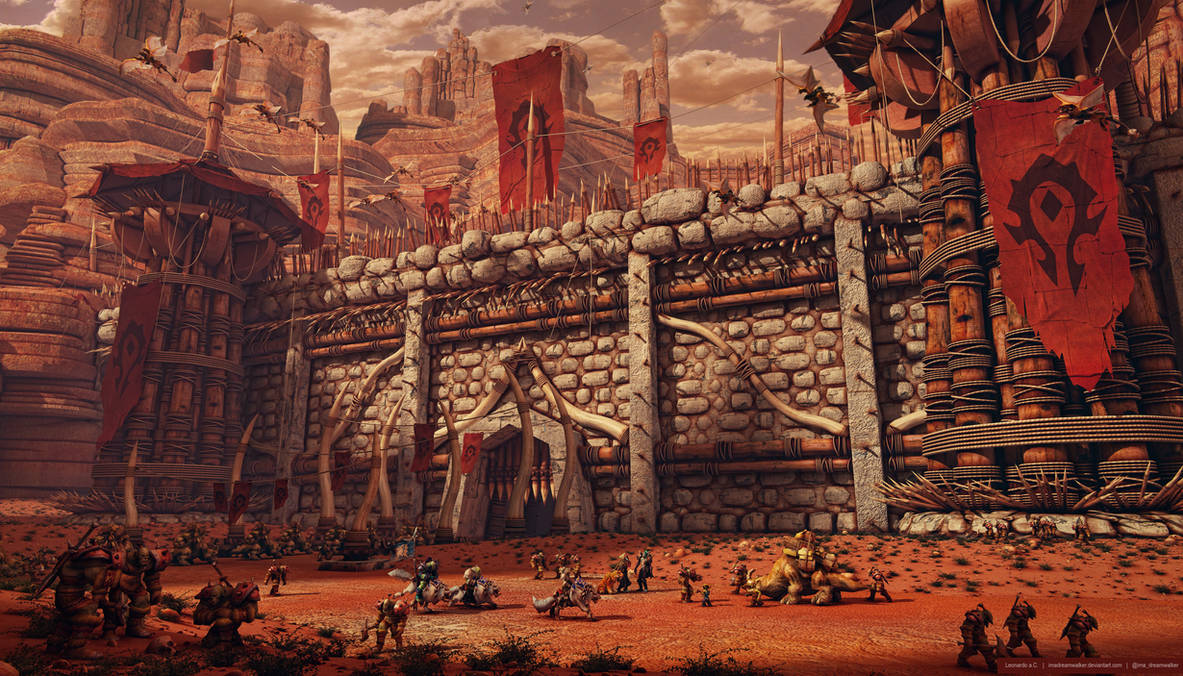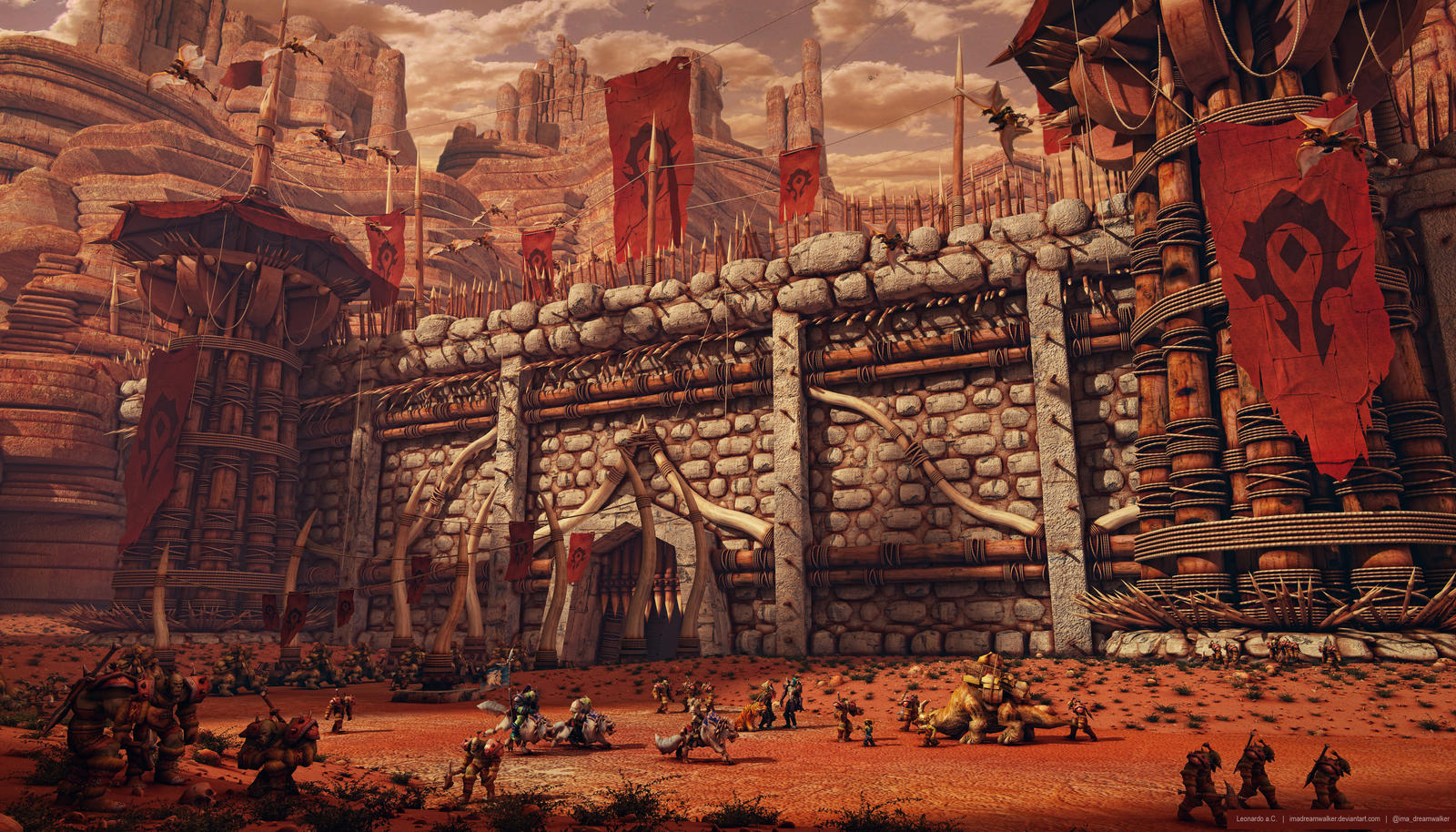 Watch
--- UPDATE ---
Image featured by "Crithto" at World of Warcraft Community Spotlight. If you have some free time, please, go a read the post!
us.battle.net/wow/en/blog/1035…
(You can't imagine how happy i am right now!

)
Many fellas asked me to upload the image without the white borders, so it can be used as a desktop wallpaper. Well here it is, no more annoying borders! Also, i uploaded it with a bigger resolution, so you can print it if you want.

--- Description ---
Well, this is it! Orgrimmar. the capital city of the Orcs and Trolls in the World of Warcraft. Hope u like this artwork as i do.

This is the New version, a little more primitive and less "polished". I think the first orgrimmar ive submited was too "Clean" for the orcish architecture.
Software used:
•3dmax 2011
•Vray 1.5 sp5
•Photoshop cs4
Daily Deviation
Given 2011-04-29