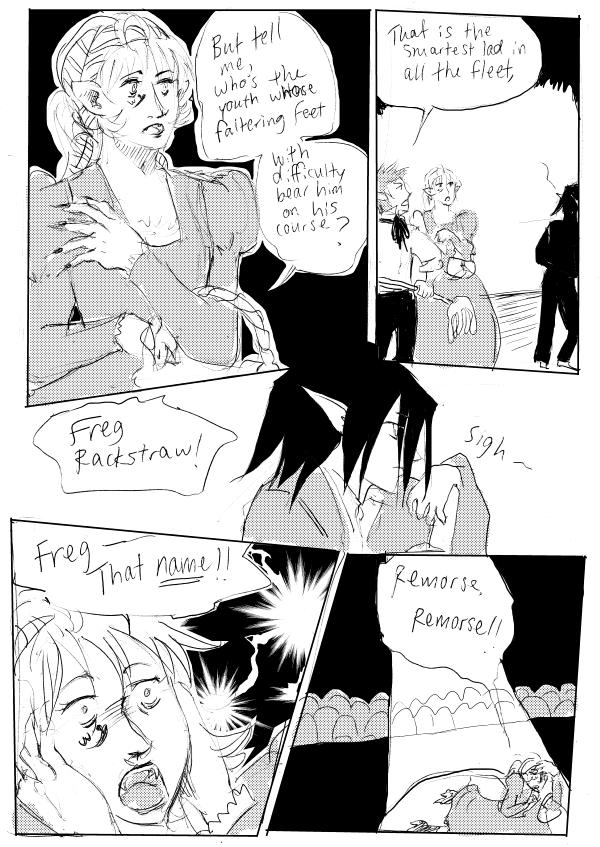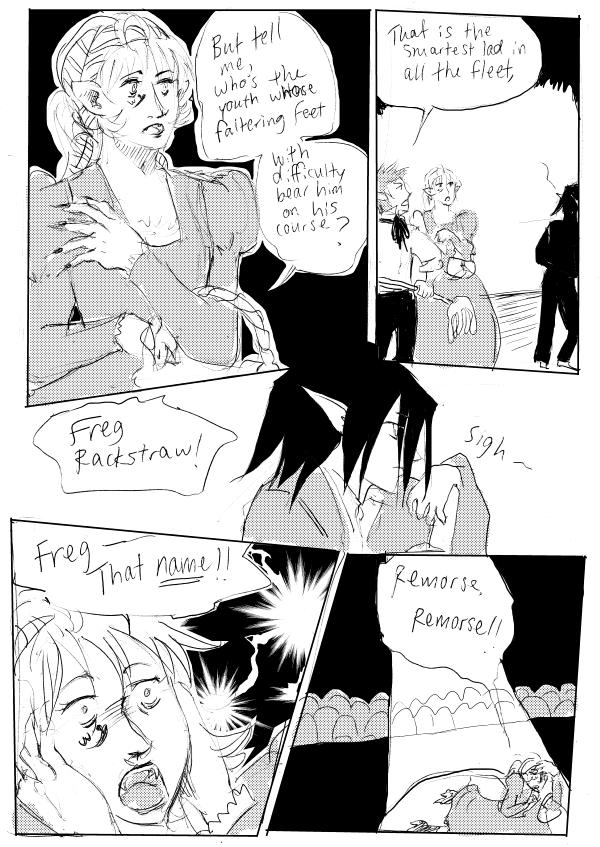 Watch

A Mohei fair to see/ a pearl of demonry/a bud of blushing booty

For whom proud elf lords sigh/and with each other vie/ to do his menial duty
Reply

A demon, lowly born/ With hopeless passion torn/ And gay, beyond denying,


Has dared for him to pine/ At whose exalted shrine/ A world of worth is sighing.
Reply

your comics are cool. Love the second last panel
Reply

From Jan:
"I am the Mohei of the sea...."
"I'm called little Artecon..."
Reply

"Over the bright blue sea comes sir General Tailor, KCB"
Reply

Reply