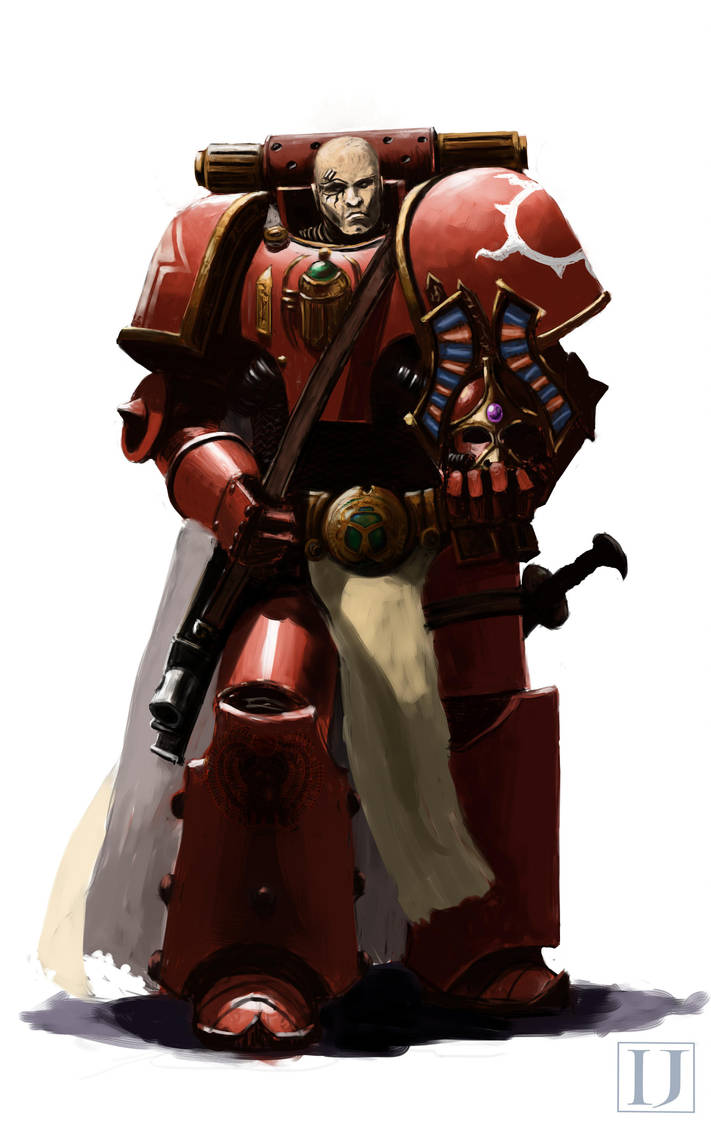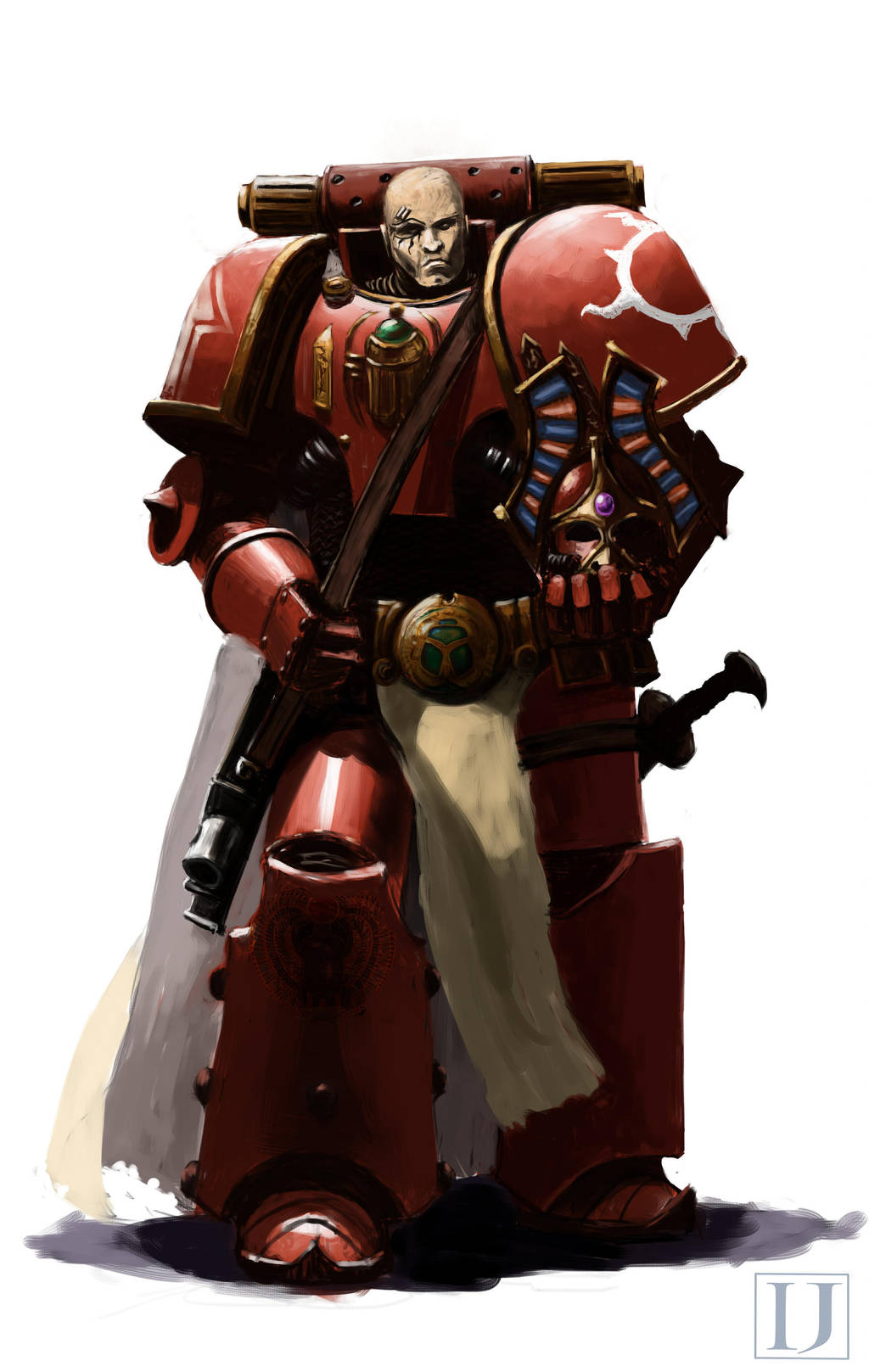 Watch
Phosis T'Kar , the Captain of the 2nd Fellowship of the Thousand Sons Space Marine Legion

The Thousand Sons are my favourite Legion. Poor fellows; they were such nice guys.
Reply

I wouldn't call this character a villain.
Reply

Awesome art work, once again congratulations.
Reply

Wonderfully and beautifully done!
Reply

One of the best characters in
A Thousand Sons
. It was a shame how he died.
I like the digital brushes you used and the bright colours. Some artwork has the pre-Heresy Thousand Sons is much darker tones but I like seeing them in more vibrant tones.

And I like the gold embellishments.
Reply

Who was your favorite character in the book?
Reply

I have a lot... most of the Thousand Sons captains, even Maat with his arrogance (though he can justify it to some level). Lemuel is the only rememberancer I like so far from the whole HH series because he was so easy to relate to. T'kar because although he was prideful, he accepted the fact of his flesh change and died willingly.
But Ahriman, I think he's my hands down favourite. He doesn't believe in fate, thinks he can change his destiny, and he's just playing into Tzeentch's plans. I enjoy how he took a stand and rallied the Prospertine Guard to defend Tizca while Magnus was losing it. That takes guts and willpower.

Reply

I have only read some 40k books which ones are your favorites?
Reply

I like
A Thousand Sons, Fulgrim, The Unremembered Empire, The First Heretic
, and the Night Lords trilogy by ADB. But there have been so many printed out recently that I'm horribly behind and now confused as to who the new characters are, whose alive, whose dead, whose died multiple times and come back (Vulkan), etc.

What are yours?
Reply

I have read A
Thousand Sons which was
excellent
.
The First Heretic which was
exceptional.
Thirteenth penal legion which also is excellent.
Vulkan lives which was okay.
Some somnolent book about the inquisition not worth remembering the name of.

Reply

Get the latest HH novel Eye of Terra, it features a tale of Horus and the Emperor fighting side by side against Orks, and shows how bad ass Horus was before he turned traitor.
Also the novellas The Sundered and The Honoured, they tell the same tale about the Battle of Calth, but from both sides (TS: Word Bearers, TH: Ultramarines).
Reply

Thank you for your attention to my work!)
Reply

Reply

Reply