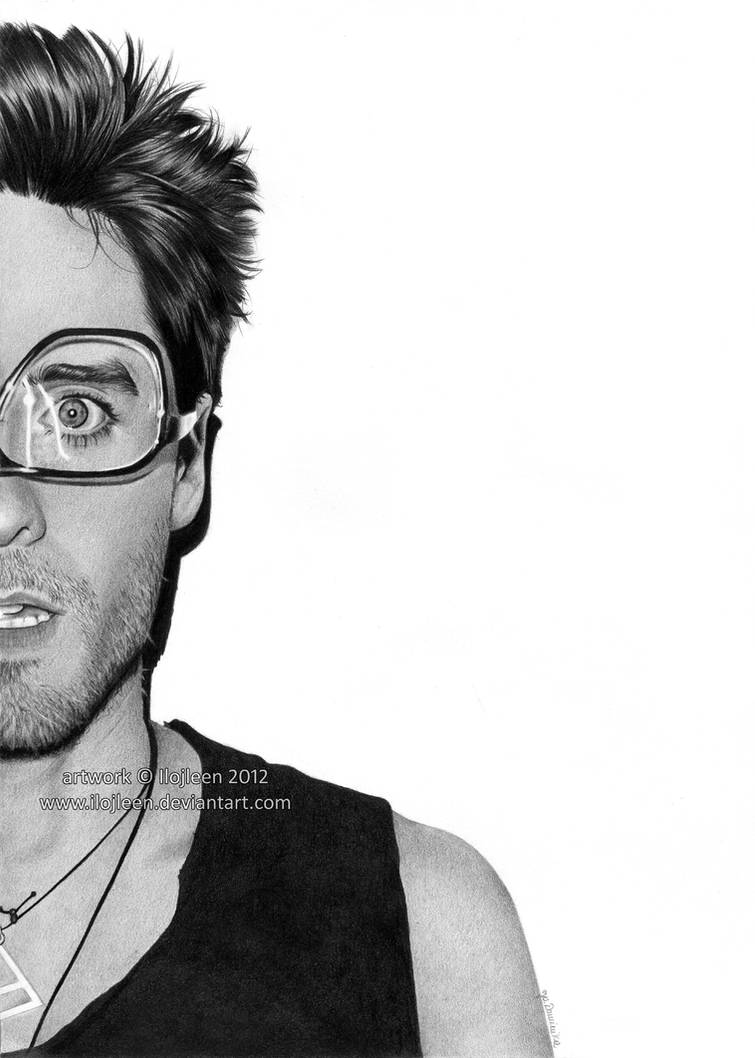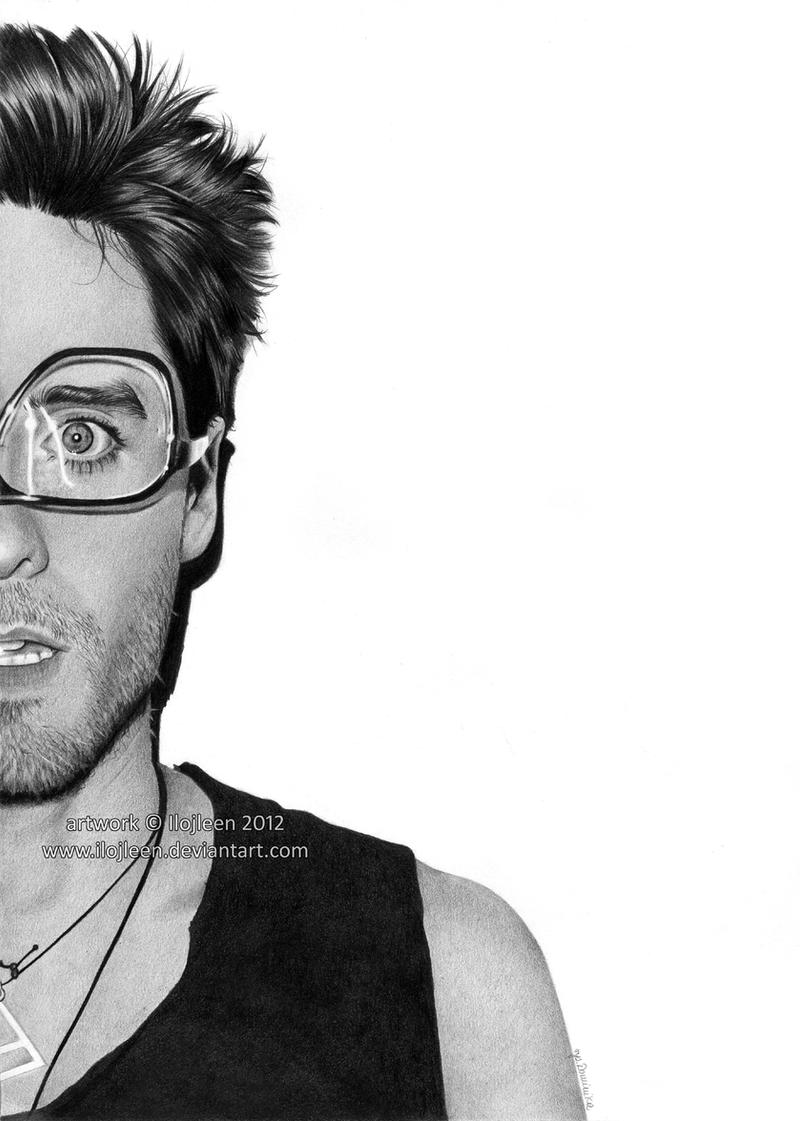 Watch


Art collaboration with Franziska [arthawk87]
UNITY DIVIDES, DIVISION WILL UNITE
Both, Franziska's and mine, parts merged together:
UNITY DIVIDES, DIVISION WILL UNITE
Be sure to pay attention to her wonderful drawing as well!


size: A4


Koh-I-Noor pencils H-6B, a white gel pen, a kneaded and a regular eraser


time: don't remember :<


the reference photo: 4.bp.blogspot.com/-mewVYtCmCSA…


the title: the lyrics from 30STM's song, "Oblivion".


About the drawing
For the 1000th time, Jared Leto, the frontman of 30 Seconds To Mars, one of my fav bands.
This portrait is kinda special because it's a part of art collaboration with helluva talented Franziska, best-known as arthawk87. I was excited when a few months ago she accepted my offer of drawing the same guy from the same photo, but in two parts

We debated for a short while about the guy that we were supposed to divide [

the other option was Ian Somerhalder] and the picture to copy. We chose Jared Leto's photo taken by Terry Richardson, as we like the odd look of Leto in it.

This portrait had been actually started in November 2011, but finished on January 1st, 2012. Yeah, folks usually suffer from hangovers on this day, but I... I draw

so, technically, it was the very first drawing of 2012.
It was fun to draw a half a face, never done it before. For some reason, I love drawing glasses, although I do it rarely. I envy that Franziska had an opportunity to draw the distortion that lens in the glasses makes, it looks so cool! When I saw our parts jointed together, I noticed I screwed up the triad necklace and the shading of his throat, doh. However, I love the fact that we drew the same picture yet our parts differ from each other!

No blendig as always.

Dedications


The first and the most important dedication goes to arthawk87 for accepting my offer of collaboration and for rendering such a beautiful half-portrait of Jared! It was a huge fun and pleasure to collaborate with you, dear!


I dedicate this drawing to black-panacea and FaithEmarald, too. The girls are fellow countrymen [actually women

], who are 30STM fans as well and whom I met at the lastest concert on November 8th, 2011 in Łódź!



P.S. FYI, this is also the LAST portrait of Jared I've drawn. Yeah, there will be no more, unless someone commission me. Or if I do one for myself
- although I believe I've drawn him enough times and there's a plenty of other faces that can be depicted - I won't post it online.
(I hope nobody thinks that I'm not the right person to write a critique on a piece that is part of a collaboration between Dominika and me. But I'm trying to be as objective as possible. Plus I just HAD to write a critique about this awesome drawing!)
Vision:
I'm not quite sure what is meant with 'vision', so... I'm just gonna write about the proportions.
As the person who drew the other side of this picture I know how difficult it is to get the proportions right if you only have half of everything. It's much easier to navigate through the drawing if you have i.e. a
pair
of eyes. But obviously she's done an awesome job getting the proportions right and achieving great likeness with the model.
Originality:
I find the idea of dividing a picture and each of us drawing one half of it very creative (I can say this because it was
her
idea) and I don't think I've ever seen a similar thing done. The reference is well chosen - his expression is prizeless! - and the title fits perfectly (reference picture AND title her idea again). Five stars for originality!
Technique:
I honestly don't know how she does it, but she somehow manages to make the skin looks so smooth... WITHOUT BLENDING! Apparently she draws layer onto layer ontolayeronto.... and that takes a lot of time, patience and skills to get it to look this way - so kudos! And as always, the hair looks incredibly soft and shiny, which I find not easy at ALL to do (I always tell her that she's my Master of Hair

). The reason why I didn't give the full 5 stars is because I think she could have made the cheeck and forehead a little bit lighter to achieve more contrasts. But that's just a minor (and negligible) detail in an otherwise perfect drawing!
Impact:
Maximum impact, I would say! The fact, that it's only half a face, plus the expression, the talent and skills of Dominika make this an amazing drawing and a must-fave!
Great work, Dominika

!
The Artist thought this was FAIR
17 out of 18 deviants thought this was fair.