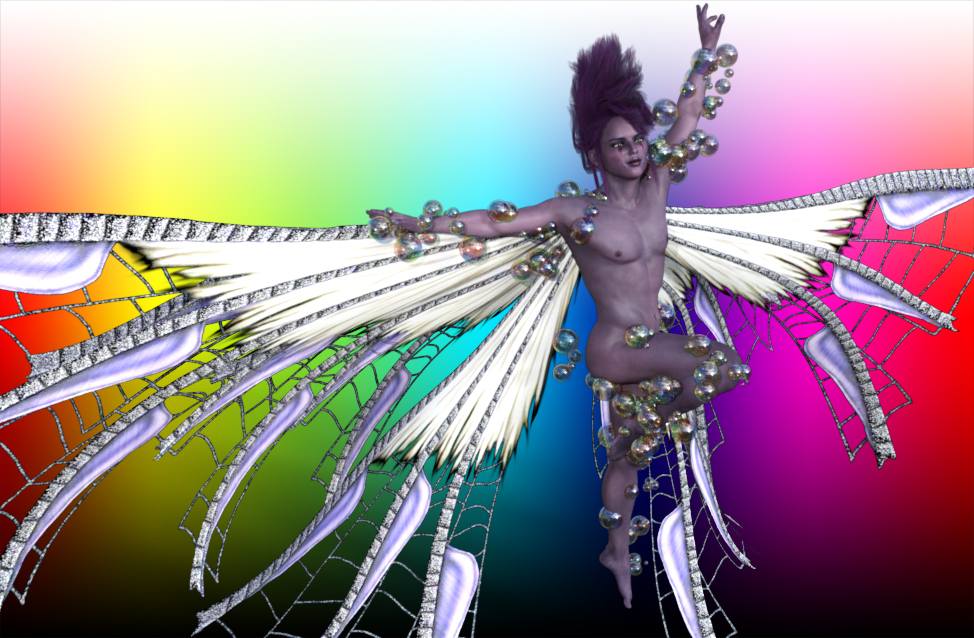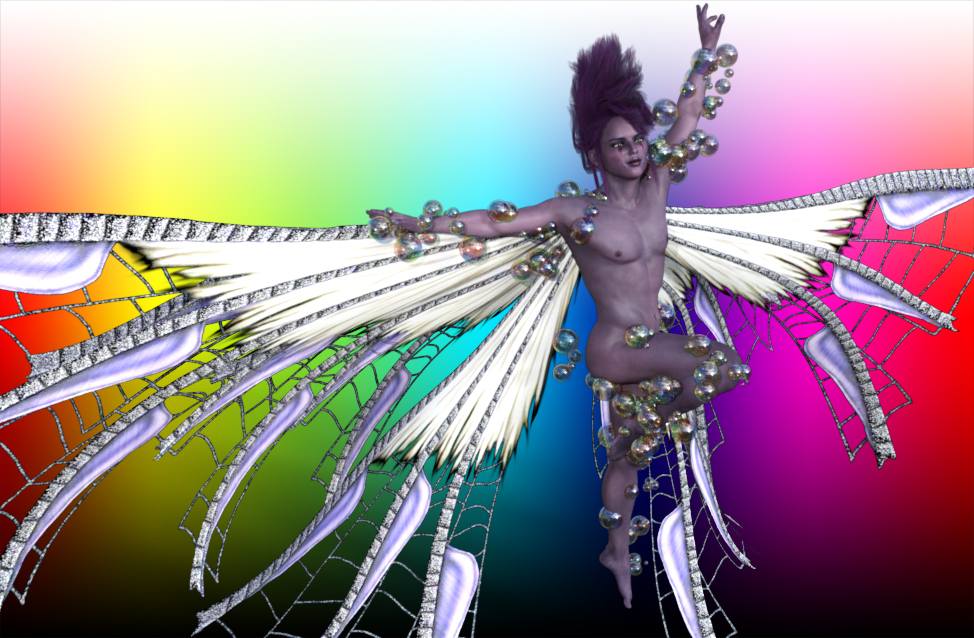 Watch
I'll do a more formal picture later. Just had to share the first look at Whimsy. Just in time for
#AprilFEY

Shiiiiiiny !!! Nice work ! I love this wings...
Reply

I would rather have stayed with these wings but they were too cartoonish next to the other elements in the scene. So, the change had to happen.

Reply

I agree with you except that these wings fits well with the nature of your character...
I mean, Whimsy is beautiful with all the dewdrops on him : they're like real pearls, jewels on his body. Then, diamonds on his two wings are nice and suits him a lot : it seems that they're part of his nature... Whimsy becomes a kind of precious faery and I really love this idea !

Reply

I do agree but they didn't look right in the other image. I need to figure out how to make the wing texture look better before adding to a more realistic scene.

Whimsy is fun!
Reply