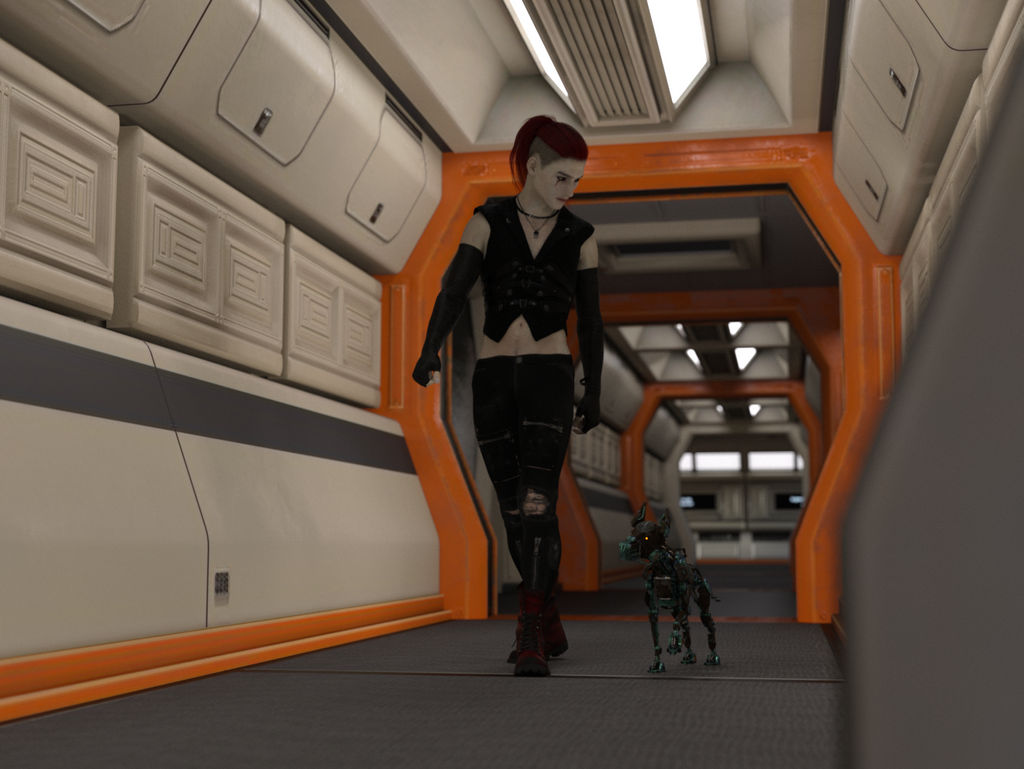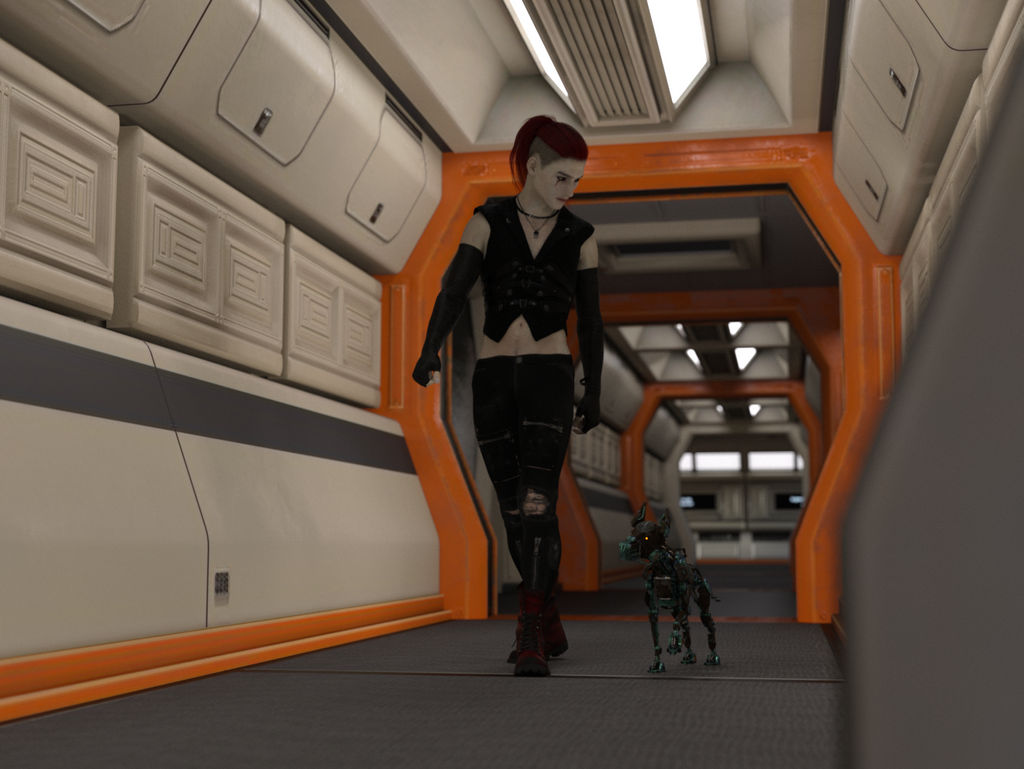 Watch
Everyone needs to take a walk now and again.

A cool render, my Friend; great work!
Reply

Thank you! Trying to take things to a new level. Gearing up for trying my hand at a graphic novel.
Reply

Oooooooh, j'adore !
I love this guy ! He's really cute, awesome annnnnnnnnd sexy !
Good job, my dear friend ! I like the way he's walking with his dog ! I like his pale skin with these black clothes (wow, this jacket and this low-cut trousers...)
I like this hair cut too.
Is it a scar, next his right eye ?
Thanks for sharing !

Reply

I think he is going to be fun to write adventures for, him and Mr. Bytes.

It took a while to figure out what clothing to put on him, this finally came together and felt right. He may wear other clothes, but those boots are never far away. Started out with a different hair style but it didn't exactly feel 'right'. Then came that one and it just made the man.

That is makeup next to his right eye. We'll see about getting another shot of him where other details are more visible.
Reply