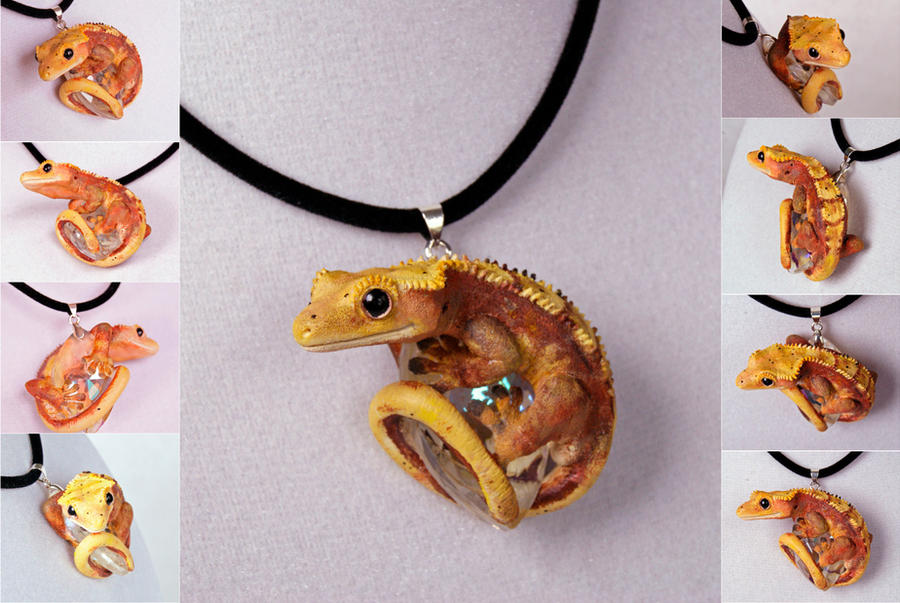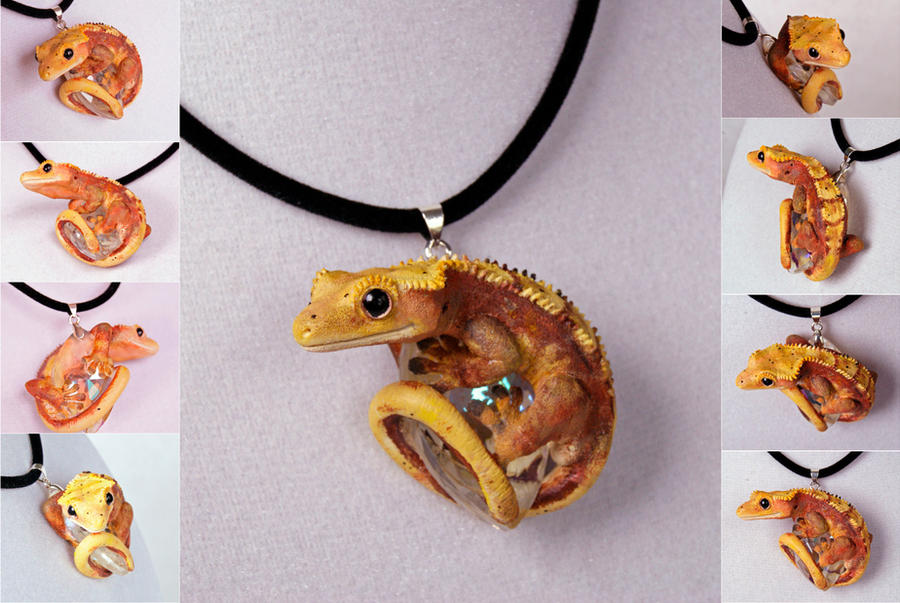 Watch
Art trade for

for this:



I made it more detailed than my last crested gecko sculpture and gave it dilated pupils... Some of the pictures make it look more red than it actually is. The colors of the necklace, in my opinion, look closer to the colors of the actual gecko than my pictures do. Actual gecko (Victor Tango from Sun State Reptiles):
[link]
This is a crested gecko a.k.a. Rhacodactylus ciliatus!

All of the animal necklaces in my gallery are made with polymer clay then painted with acrylics. The pendant is crystal while the eyes are glass (I painted them myself). The pendant is a clear crystal but it has a lot of blue in it if light shines directly at it. The crystals always look better in real life. This pendant is about an inch tall and a half tall from the neck of the gecko to the bottom of the crystal and an inch and a half wide from the edge of the tail to the back.
I am going to be doing commissions again like this in the future. If you want one, you can watch me or check back on my journals updates. I will also be doing some small sculptures later on I might put up on ebay.

Edit:
Omg a Daily Deviation?! 8D Now I wasn't expecting that today.

Thank you so much libbyrust for suggesting it and KubusRubus for featuring it!

Daily Deviation
Given 2011-06-22