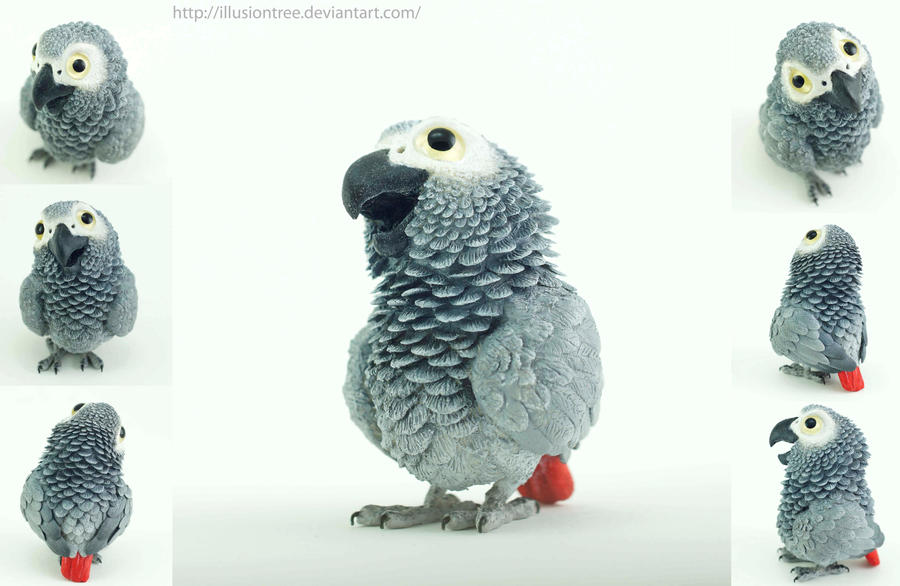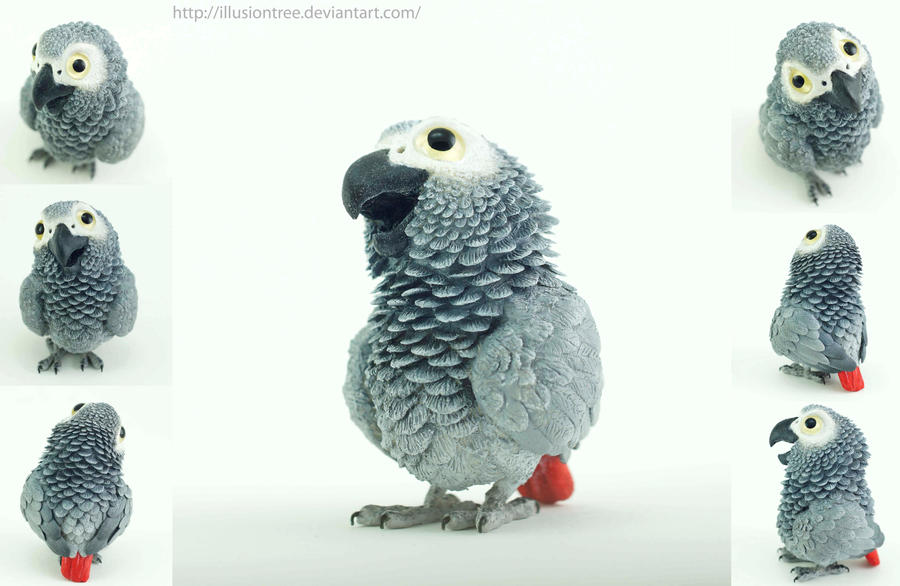 Watch
This sculpture is of an African grey parrot, one of my favorite birds.

This tiny sculpture is about 2 and 1/8 inches tall. It is made from original white Sculpy polymer clay over a wire armature painted with acrylics. The eyes are glass painted on the back. Download the full view for more detail.

Commissions are closed at the moment. I do not know when I might reopen them. I will post it in my journal when I do.


[link]

Edit:
OMG! Wow! A DD!

I was not expecting this at all today! Thank you so much! I am honored.


Thank you crocodiledreams for suggesting it, maytel for featuring it, and everyone who fav'd it or commented on it!
Daily Deviation
Given 2013-07-02