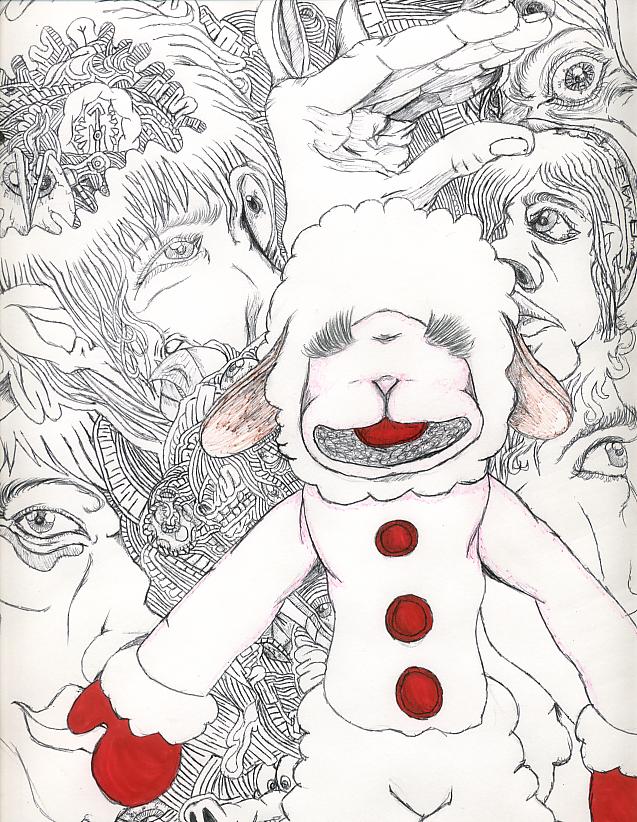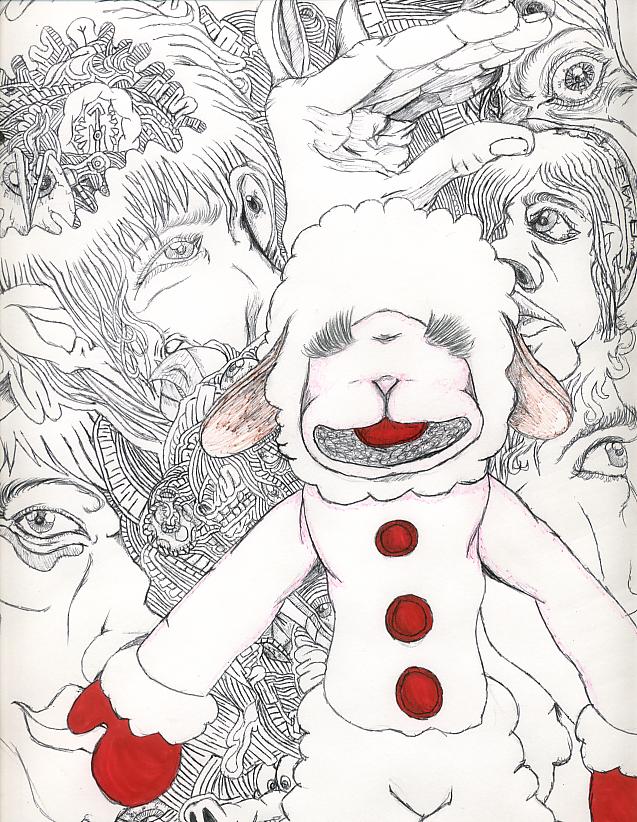 I've always had a fondness for Lambchop in my heart. However I'm not so sure about her new friends. Next time when dining with the Headeaters I hope she wears a hat. Finished in pen and permanent marker. I wish I could fit the entire completed piece into my scanner but alas my scanner enjoys destroying my doodles.

ok ..... NOW i've seen everything...

youre a funny girl ....which is rare
This is genius ...

...but i doubt the average artist will be able to see it and only the most visionary artists of the highest degree will comment on it and fav it...... Salvador Dali would have requested to be able to sleep on it for a week so inspiration leaked into him during rest....i'm sure of it.
-
i think i'm addicted to electricity. i use it everyday...i like to be around it ...at night i always use lights. i think i need help ~Fangfingers
Reply

I cannot begin to display my gratitude to you for this comment. It is a beautiful thing when two people can come together and purely understand one another through my disjointed mind scribbles. Thank you so much

If I ever meet Dali in some other world I hope he does just that

Reply

I love the linework and style. Nice details and fine expression. Well done.
Reply

Reply

Thanks. Just a standard pen my dad picked up from work covered in logos; turns out it served a purpose after all.

Reply

Reply