Artist's Toolbox
Hi guys! Welcome to another one of my articles, this time I'll be giving you a thorough review about two very similar art programs, Paint Tool SAI and FireAlpaca.
Anyone who's just starting out with digital art might be asking themselves, Should I pay for Photoshop? Should I use a crack? Should I look for a free art program?
There are some of those like me, who kinda can't really afford expensive programs, I luckily got my PS in a package that came with my Bamboo Tablet. Luckily, FireAlpaca is free, and Paint Tool Sai has a portable version which is free.
Portable Paint Tool SAI
FireAlpaca Link
These two programs have some of what is already a good enough Photoshop. There are many artists who use Paint Tool SAI and Fire Alpaca, and create beautiful art.
Paint Tool SAI -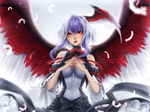 <da:thumb id="429911119"/>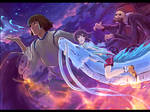 FireAlpaca -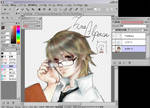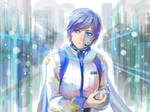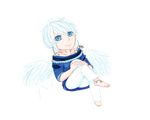 And for those who probably have a crack/trial version of Paint Tool SAI and feel guilty, or have/will be buying a Mac (which cannot run Paint Tool SAI without a Windows crack), safe to say they're almost alike, and you won't have any problem switching over. Here's the layout of both programs.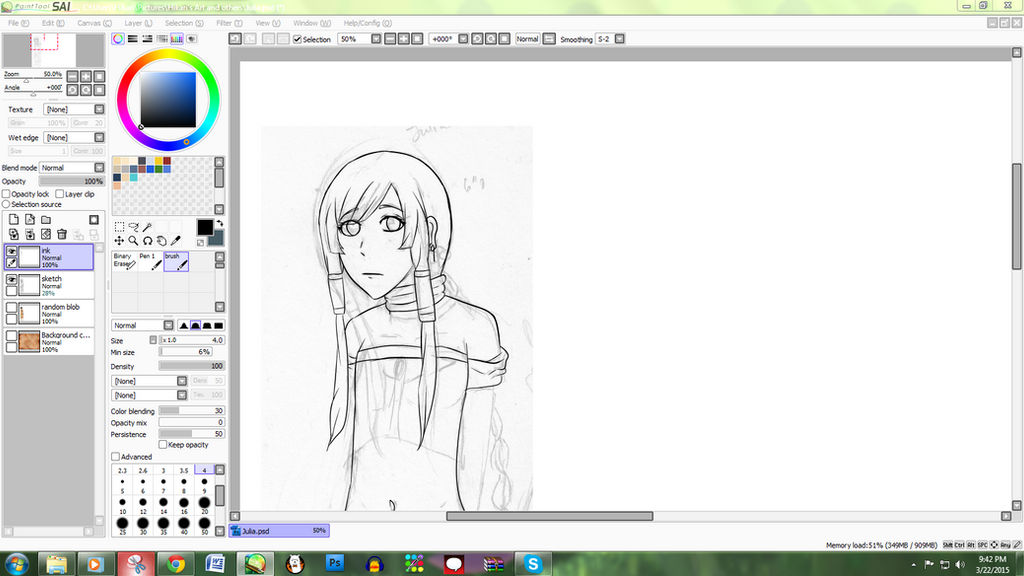 To some people who have seen other's livestreams or whatnot, the layout will probably look different. (hence the featured pictures, they have different positions. I just like to keep mine in one line.)
So really, what's the same in both programs?

Smoothing (PTS) & Correction (FA) Tool
This comes in handy if you don't have a steady hand, mostly used for inking purposes.
When you have your outline and don't really feel like painting, you can use these to outline a part of your drawing, and color that in.
Importing and Creating Brushes
Different artists have different brushes, luckily, if they have offered their brushes, you can import/create them.
Lock Opacity (PTS) & Lock Alpha
Instead of clipping layers, you can paint on the same colored layer, and not paint over other parts. It's helps the colors blend a lot more easier.
Great! Now tell me what's different about each other?
I don't think many people use this, but it just gives the canvas a pretty cool look.
There will be times something just doesn't look right, and you'll need to resize something or move it farther or further inside the picture.
For mouse users, this is glory in Paint Tool SAI, you can almost ink anything, and look like you did it with a tablet.
I know may artists who use the Fringe tool, it's very nice, and gives a cool look once you've used it correctly with shading.
Fixed Angles/Mirrored (PTS)
Sometimes you want to change the angle of how you're drawing something, cause it might look weird if you tried doing it upright.
Some pictures require text been shown on the drawing, example being you'd need to put some text but you can't draw it cause you think it's ugly, or its not even your language. (Ahem, my handwriting is very ugly)
It can be a pain trying to draw perfect shapes, and especially in backgrounds that use shapes. SAI is not equipped with this unfortunately. It's such a struggle.

So, which one would you suggest, Hikari?
I personally recommend both programs! Both have the full potential for creating art, and can probably help out anyone who is starting digital art! Just for a safe bet, stick with Paint Tool SAI (The Full Liscense version is like $56 USD) since there's many people who give out tutorials, guides, brushes out for free (or Patreon). But if you cannot do without certain relatable PS items, stick with FireAlpaca, as it has most of what PS kind of has.
Anyways, I really hope this review helped out some people! See you next time!
SUGGESTED TUTORIALS/BRUSHES
<da:thumb id="512552974"/>





<da:thumb id="518952502"/>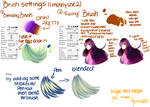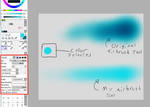 <da:thumb id="198284016"/>

IMPORTANT COMMENTS/QUESTIONS



FireAlpaca has Fixed Angles/Mirroring functions as well. The keyboard shortcuts are the up, down, left and right buttons. Or if you have the Navigation subwindow open in FireAlpaca, you can press those buttons. For arbitrary rotation, you use Shift+Spacebar, and Click+Drag the canvas.