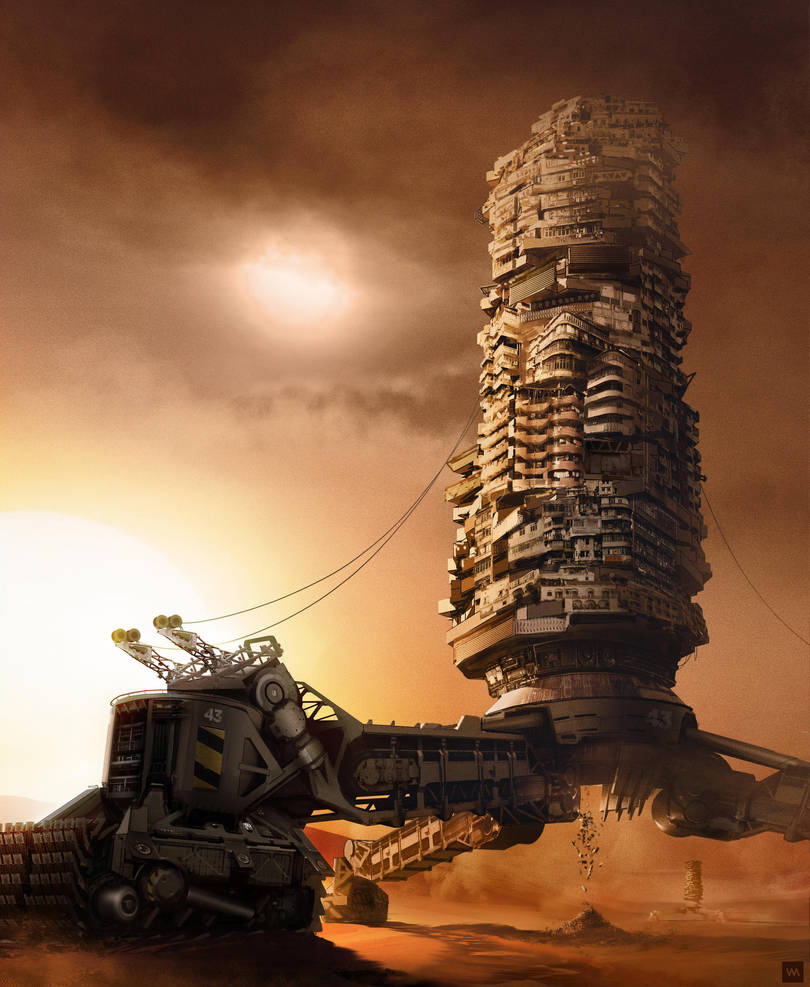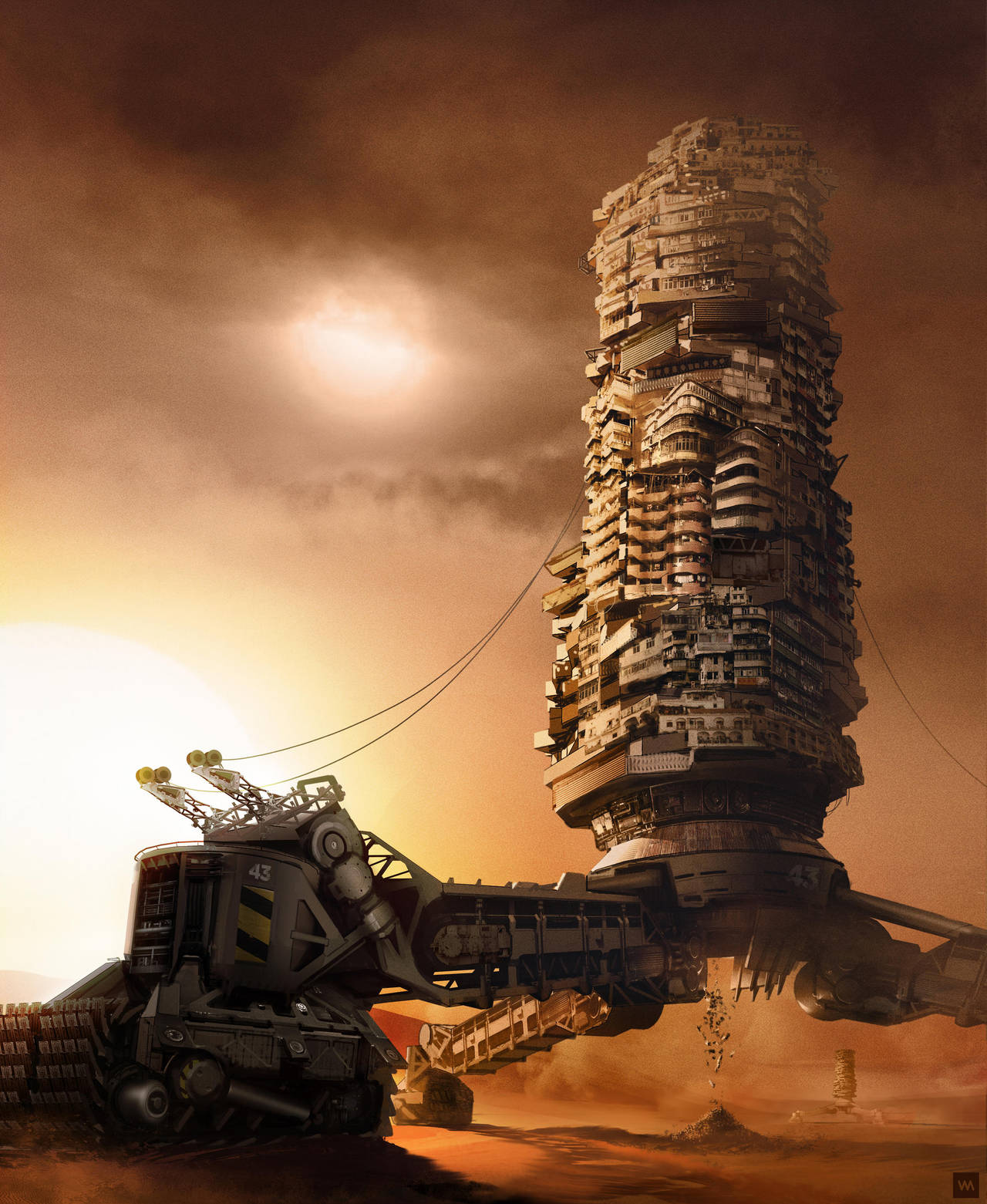 Watch
Endlessly chasing the two wandering suns, desperatly escaping the deadly cold dark side of HOLOD. Once it stops, the city crumbles.
Remake of an artwork from 2011 >>
Sand Crawler
- still like the concept but the reboot of it was long overdue.

I really like the "feeling" that this image portrays. Nice reboot.
Reply

Care to describe this feeling you get from this? I am curious.
Reply

Okay, here goes.

When I first look at this image, I am immediately struck by the hazy, overcast sky diffusing the sunlight. This conjures up images of a world where survival is difficult in the best of circumstances. The barren desert landscape reinforces the near futility of the struggle against the elements. The pressures of this struggle compressing life into the towers depicted in the image. A bleak existence.
Reply

Reply