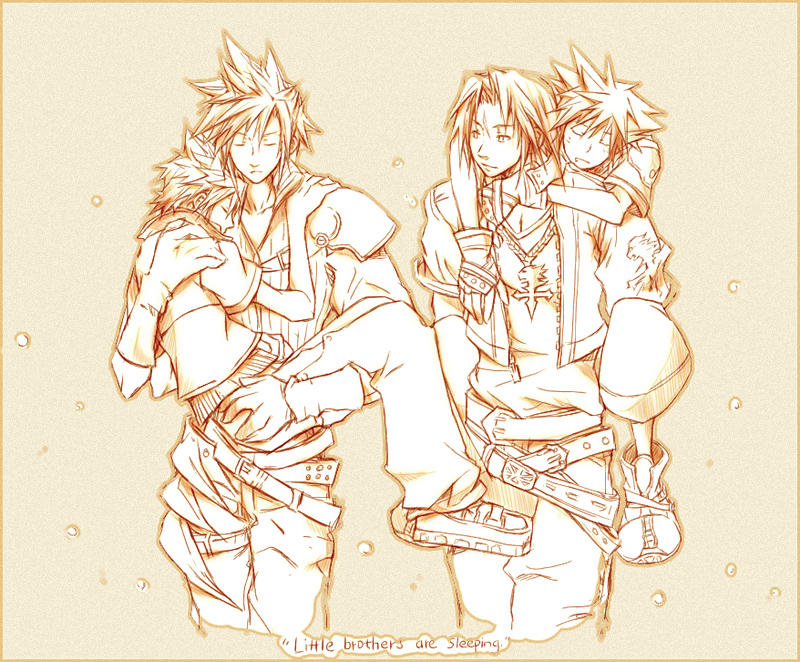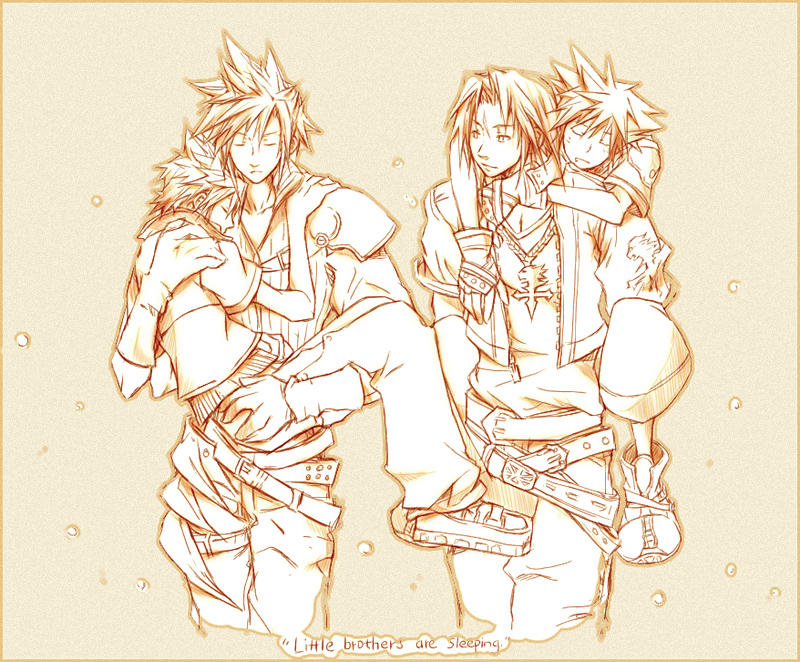 Watch
Little brothers are sleeping...

Roxas is sleeping in peace. Cloud is murmuring something inaudible. Leon is watching the two blondes, slightly amused. Sora is...well...he is drooling all over the older brunette now. Poor Leon...xDD
Since I've read "Waiting"(
-link-
), I have been planning to draw something like this for a long time...(No, not LeonCloud!)...Just wanna draw Cloud as a good brother. xD
I'll color it later I guess....
Standard Disclaimers.