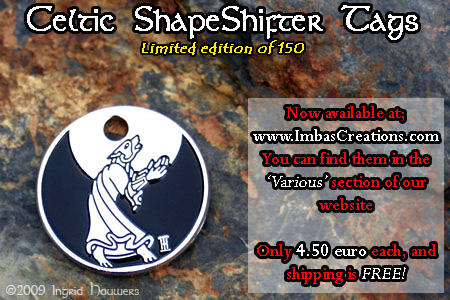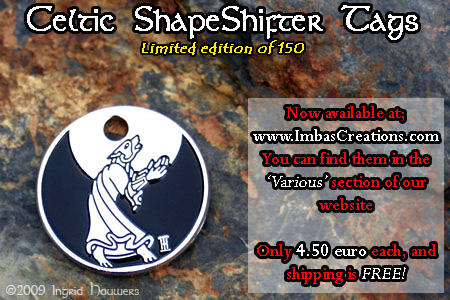 Watch
Shape-shifters play a important roll in Celtic mythology. Some people are turned into animals through jealousy, as is the case in the famous Children of Lir story, others choose to do so by magic.
Our Celtic shape-shifter is now available as a fancy pathtag! You can hang them from your bag, key chain or even convert them into a pendant to wear!
A pathtag is a single-sided metal tag about the size and weight of a one Euro coin. The precise dimension of Pathtags are 23mm in diameter and 2.0mm thick.
Pathtags are made from a solid iron base and are plated in a protective silver plating.
LIMITED EDITION OF 150
Available through our website;
[link]
(in the 'various' section)