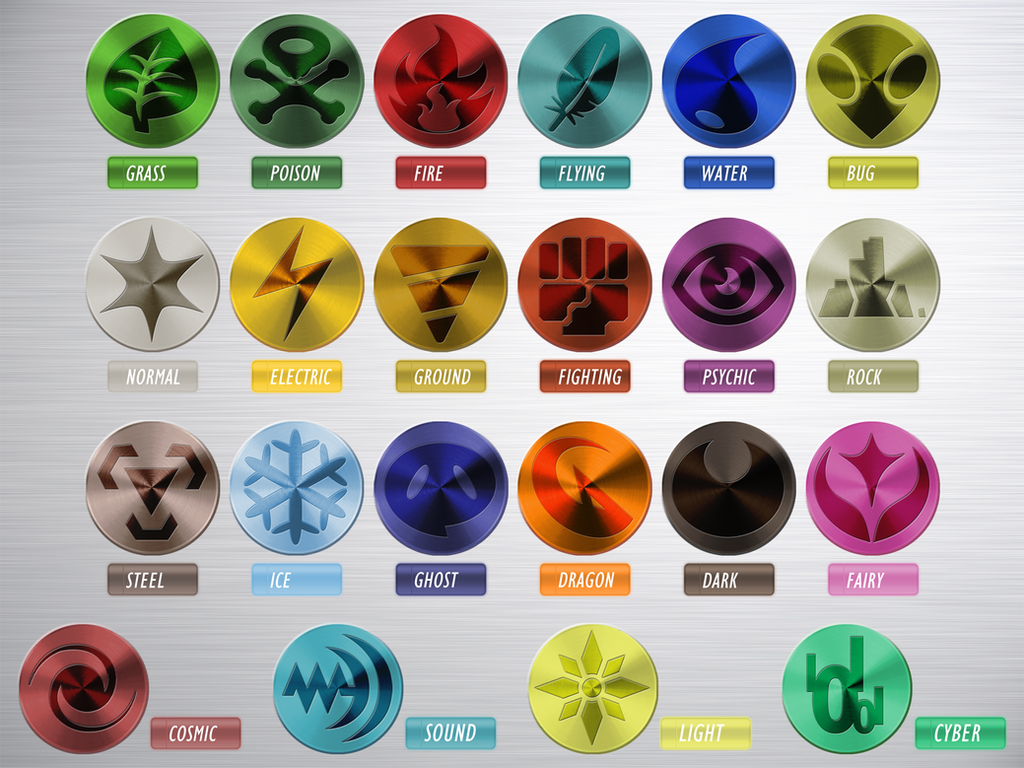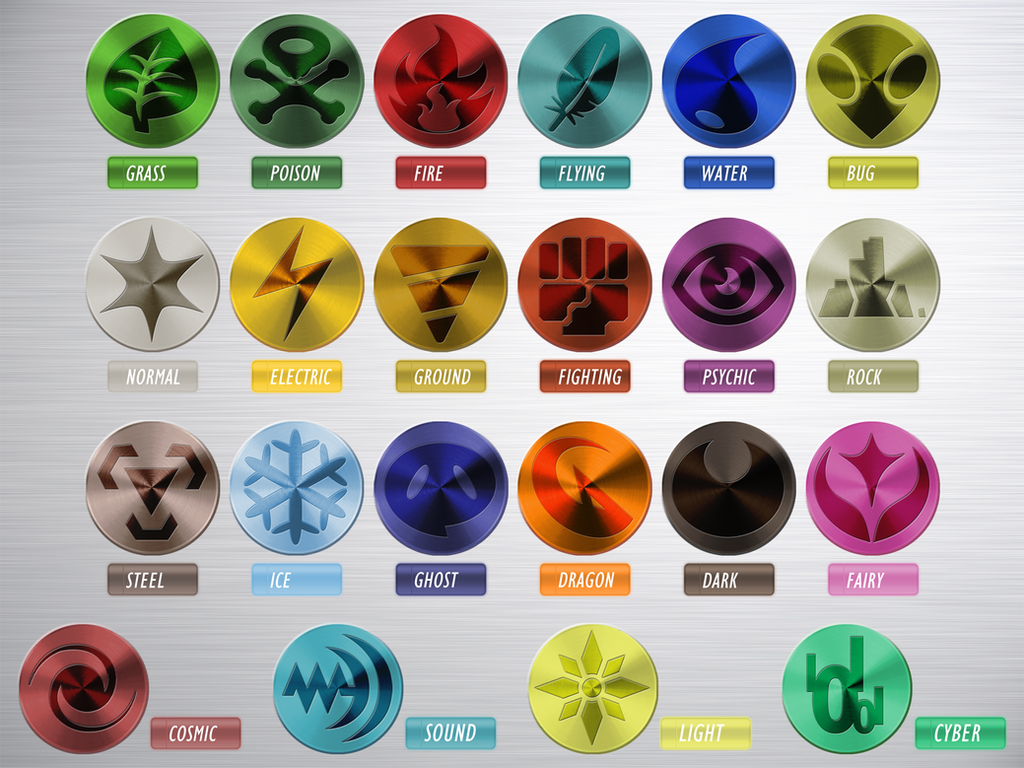 Watch
*Feel free to use for your own non-commercial purposes! All I ask for is a comment and/or favorite and perhaps a link to the finished product!*

*Please download for full view!*
For those who haven't yet seen them, these are the symbols for use in Neo Redux. All 18 official types are represented, plus Cosmic, Sound, Light, and Cyber (respectively, on the bottom). They were included merely because they are some of the most commonly requested "fan-types," and I was asked to create symbols for them.

Don't ask me what the type matchup for those types would be, either. I haven't thought about it, and since they aren't types that I necessarily agree with, I don't really plan to!


I did alter the "official" colors to those more of my liking.
UPDATE 12/9/11:
Dragon symbol is now the official Dragon-type TCG symbol found in the upcoming Dragon Selection set.
UPDATE 5/23/13:
With the new Fairy-type Pokémon appearing in Pokémon X/Y, I decided to create a symbol for the type, based on Sylveon's bow.
HUGE UPDATE 6/1/13:
I've decided to completely update the way the symbols are presented (a bit more stylized). The names of the types are now found underneath the symbols as well. Bird-type has been removed in this version. Please download for full-view!
UPDATE 6/11/13:
Looks like Fairy-type is real! The new Eeveelution, Sylveon, is confirmed Fairy, and Jigglypuff, Marill, and Gardevoir have Fairy added onto their original types. Another new Pokémon, Flabébé, has also been shown (pure Fairy).
UPDATE 8/21/13:
Updated with the official Fairy-type symbol.
UPDATE 8/24/13:
New Cosmic and Light symbols.
Enjoy!
Pokémon © Nintendo/Creatures Inc./GAME FREAK Inc. Pokémon and Pokémon character names are trademarks of Nintendo.