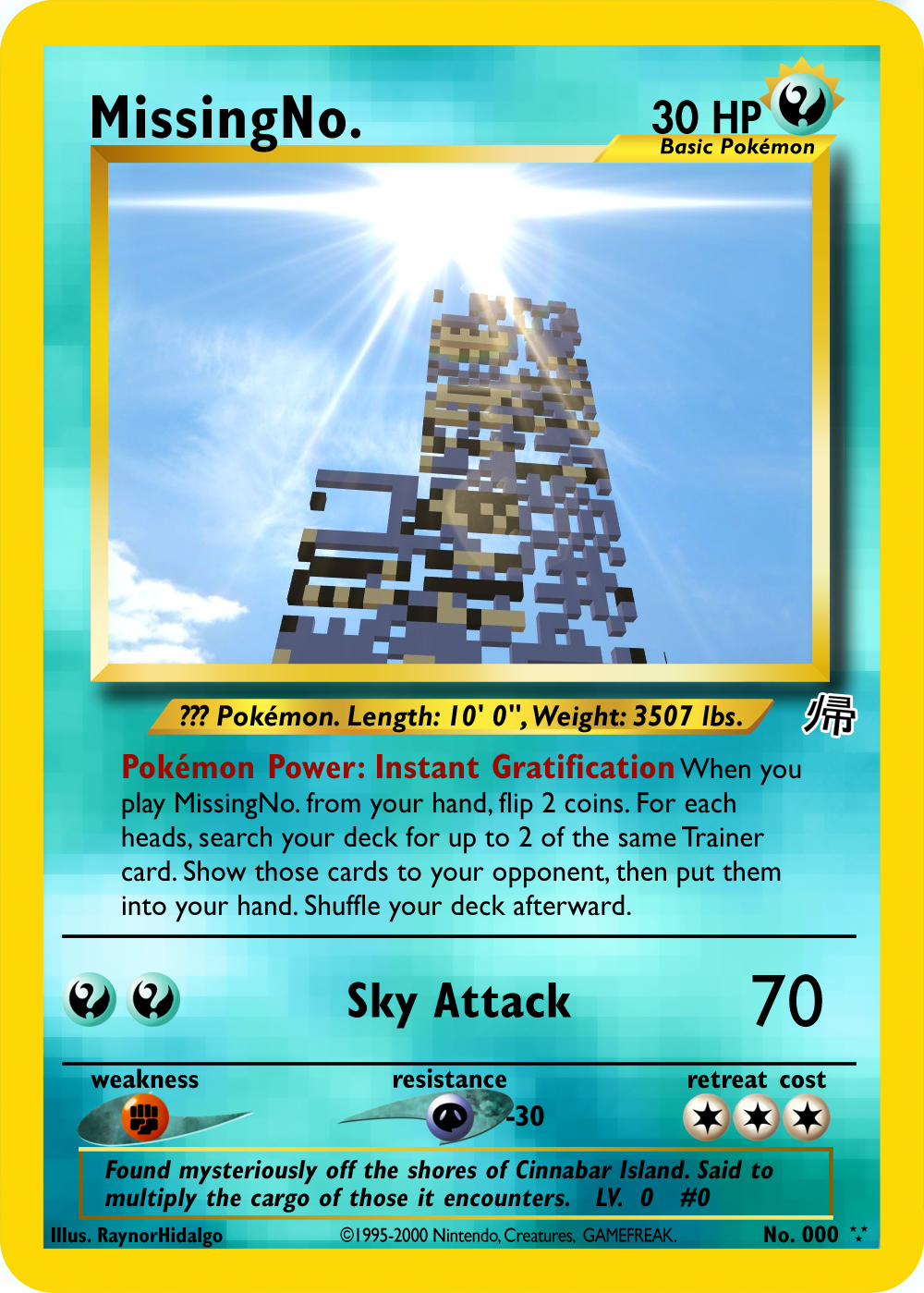 Watch
This one may need some explanation! For those who don't remember MissingNo. from the original R/B games -- it was a glitch Pokémon that would multiply whatever item was in your sixth slot (really good for rare candies back in the day!). Its primary type was the non-existant Bird (hence the new blank), secondary Normal (hence it's W/R). While the majority of its stats were piss-poor (0 defense!), its attack stat was a respectable 136, hence the 70 damage for two energies.
It also knew Water Gun, but felt that its characteristics were better exemplified with the power.
UPDATE: New blank (cleaned up, new texture, new symbol). Kind of combined '???' and 'Bird' in the symbol...and gave it a pixelated, glitchy texture. Blank by me; art from
RaynorHidalgo
.
UPDATE2: Now on my "Neo" Neo blanks -- custom edited once again. Full view for best effect!
Pokémon © Nintendo/Creatures Inc./GAME FREAK Inc. Pokémon and Pokémon character names are trademarks of Nintendo.