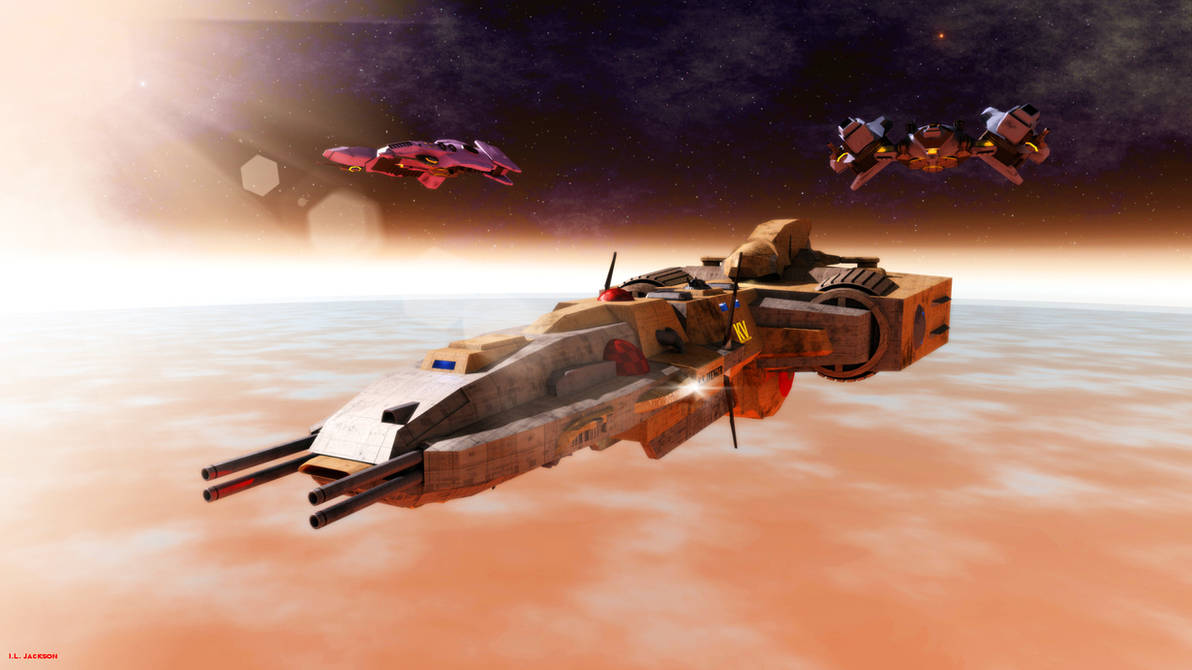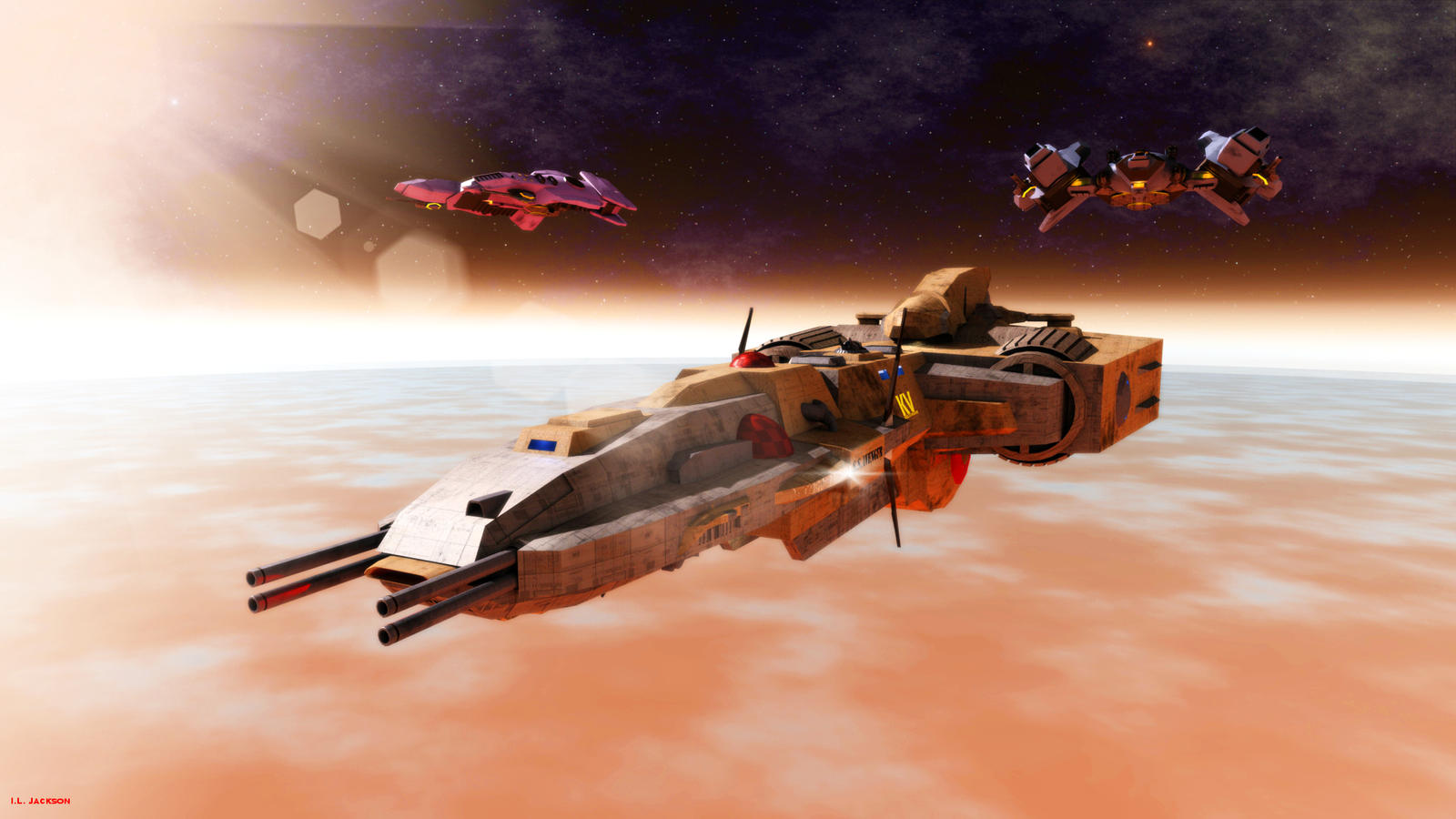 Watch
The Sentry-class patrol frigate is Kugler-Vaugh's latest attempt to corner the light combat warship market. Riding high off of outlandish sales of its Commando Corvette and Lancer Frigate, the Sentry is the latest model, and the largest. The Sentry is moderately armed with four particle beam cannons, two quad-barrelled defense turrets, two missile launchers and its most unique weapon, an electromagnetic pulse ejector which can disable even hardened vessels with enough direct hits.
However, the frigate is most notable for its extensive communications and electromagnetic countermeasure array, its extremely fast speed and its significant cargo capacity. These features make it attractive to mercenary units, planets with significant smuggling problems, as well as pirates and pirate hunters.
What makes the Sentry controversial is that virtually everyone knows KV stole the designs from Hashimaru Aerospace Industries in a blatant, and allegedly bloody, raid on one of its research and development shipyards. Advertisements even hint and suggest at the act, further solidifying KV's reputation as a rogue and maverick company. Such acts have always enhanced the company's reputation among its target markets: frontier worlds and mercs, but some say it may have gone too far this time and there are rumors and concerns regarding a full-on corporate war between Hashimaru and Kugler-Vaughn.
Even this, however, have not hurt the company's sales, which now dominate everything from light transports to frigates.
The utility of the Sentry is undeniable, making it an all-purpose go-to frigate for just about any scenario except heavy combat.