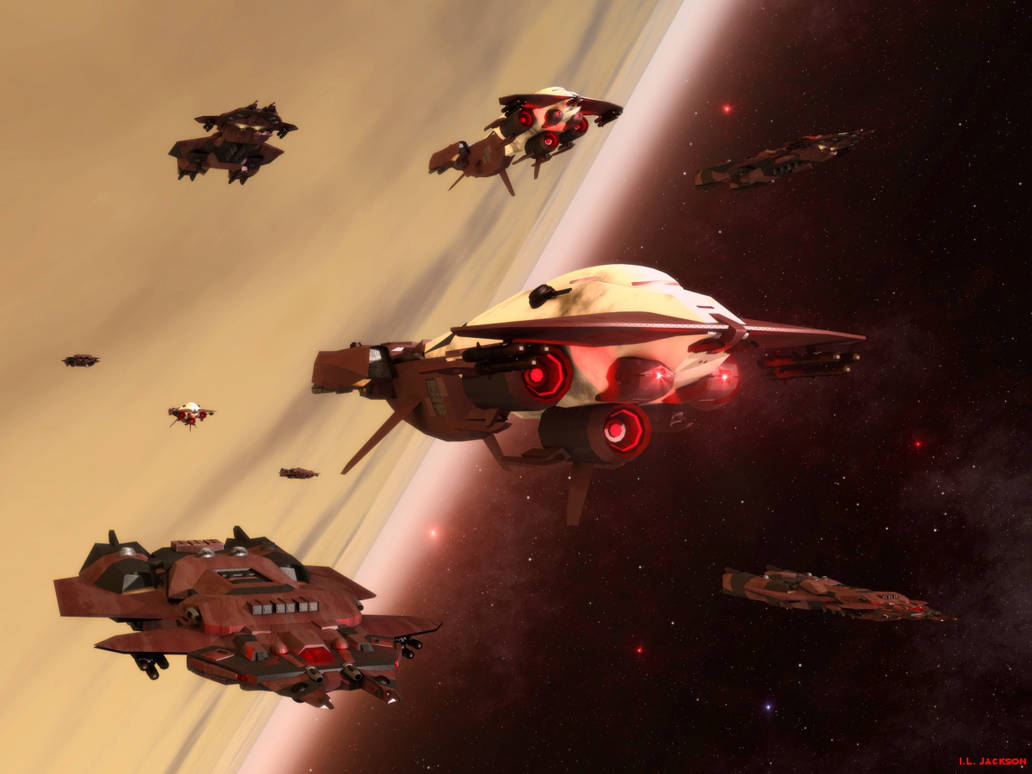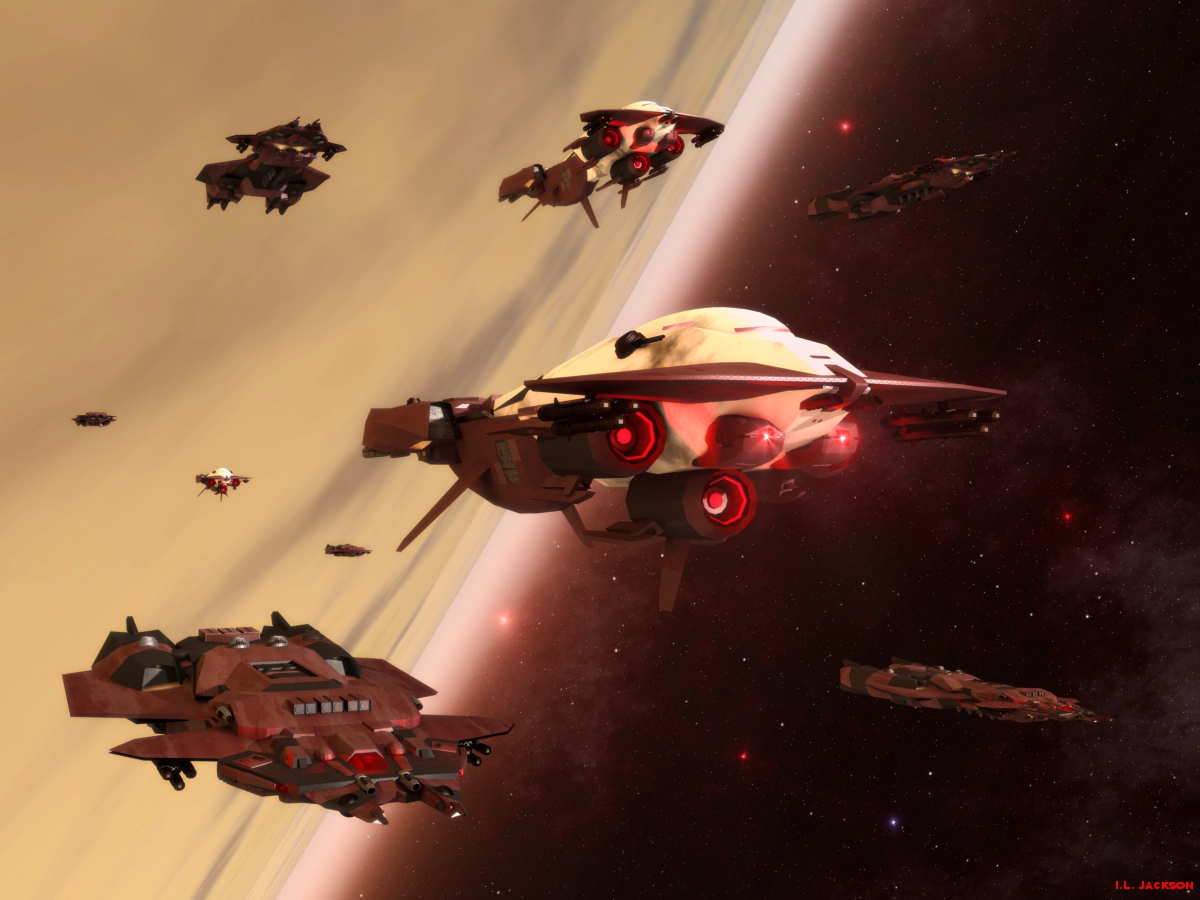 Watch
Lacking true capital ships, the Rhtharian Dominion instead fights with massed assaults of Avatar class destroyers and Sabre class assault frigates.
The ships are extremely high quality, often equaling light cruisers by most standards, and cost only about a third the price of a battleship or carrier.
This has had a profound effect on Rhtharian space war tactics, which focus on mobility and crippling surgical strikes as opposed to holding ground and head-to-head brawls often favored by fleets anchored by capital ships.

The smaller ship has a wicked look to it. Is that the destroyer or assault frigate?
Reply

Yeah. I've always been particularly fond of that frigate design. There's a sleek, predatory look that I like. It looks like a hunter.
Reply

Those ships have an interesting colour. Is it suppose to represent a material or is it aesthetic? I like it either way.
Reply

For some species on earth,esp. In the deep sea, red is harder to see, just like you and i cannot see infrared. So to some aliens I think red might be like cammo. The white areas are for decoration tho.
Reply

Reply

You've really got some fine/SF-classic compositional skills. Your thumbnails always call out for a click

Reply

Sometimes you just hit the mark right on the bulls eye with your ship renders, they look like they belong in the scene, lighting is excellent, just makes you stop and look at all the ships and the scene, and you go, nice work

Reply