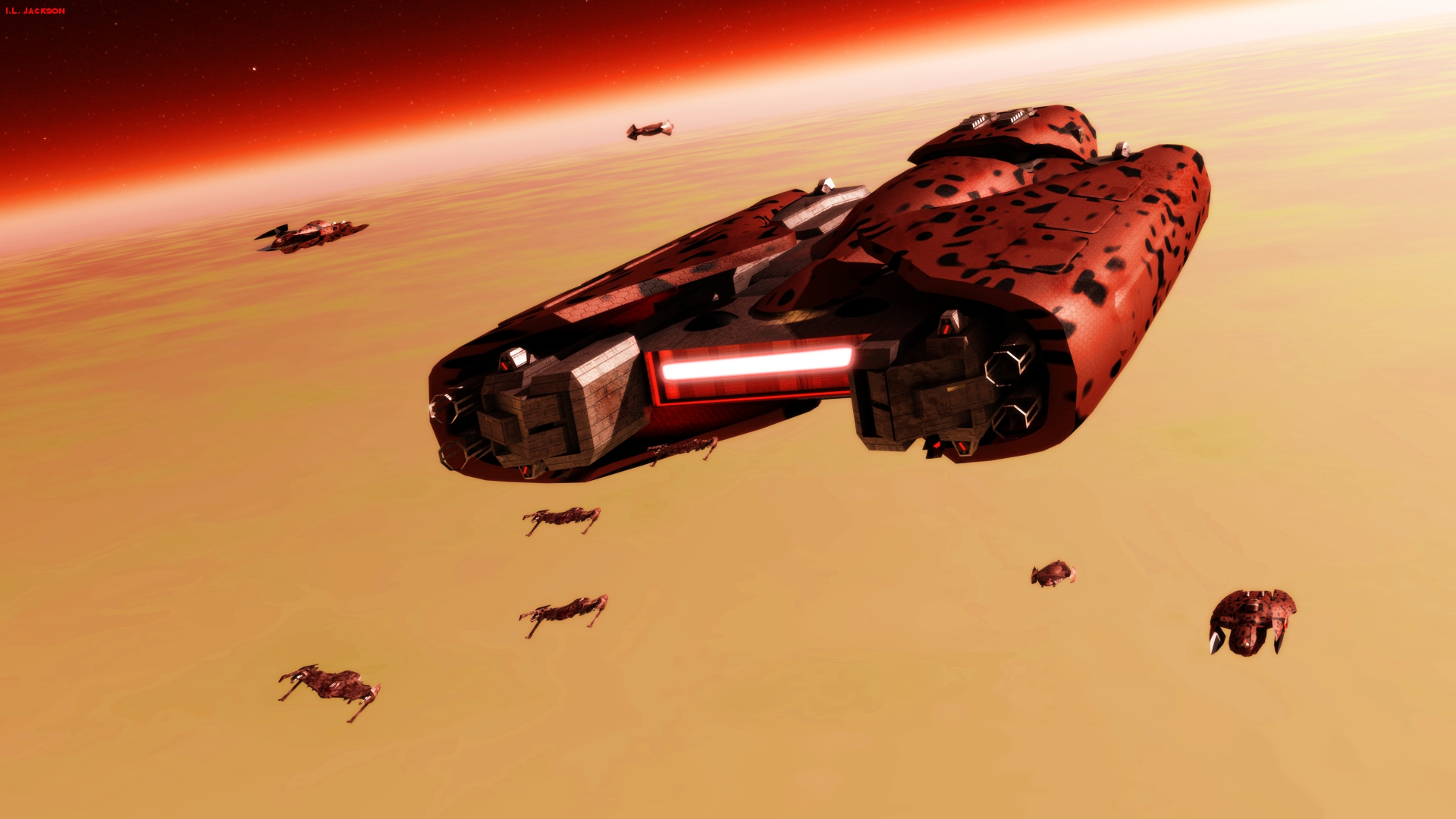 Watch
An Imperial Consortium Hordemaster fleet carrier launching a flight of Oppressor fighter bombers. The Hordemaster's maw-like launch bay allows it to launch and dock with everything from fighters to light transports and pinnaces. This allows huge flexibility in the ship payload it carries. However, it lacks the electromagnetic catapults used by human fleet carriers that allows their fighters to double their effective range. This means that Terran ships tend to have the advantage in long-range engagements, but if the Hordemaster can engage in close with its larger fighter compliment and heavier armor, it has the edge.

Hi
any have ides how i can download this model
Reply

Do you have the 3d model for the carrier?
Reply

Reply

Would it be impertinent to request the file? I want to see if I can mess with the shape a bit...
Reply

well, it's an intellectual property of mine, so I'd rather not. And my obj files are a mess...lol. I wouldn't put anyone through that.
Reply

So this is the front?...looks like the rear - no offence meant.

Reminds me of Proximan ships...
Reply

That's the front. The lit area is the landing bay and the cylinder frames are weapons.
Reply

Nice

Reply

Reply

Yet another freakingly cool spacecraft design. I especially like the paint scheme on the hull ~ not the typical grey or white. Fantastic job, good sir

Reply