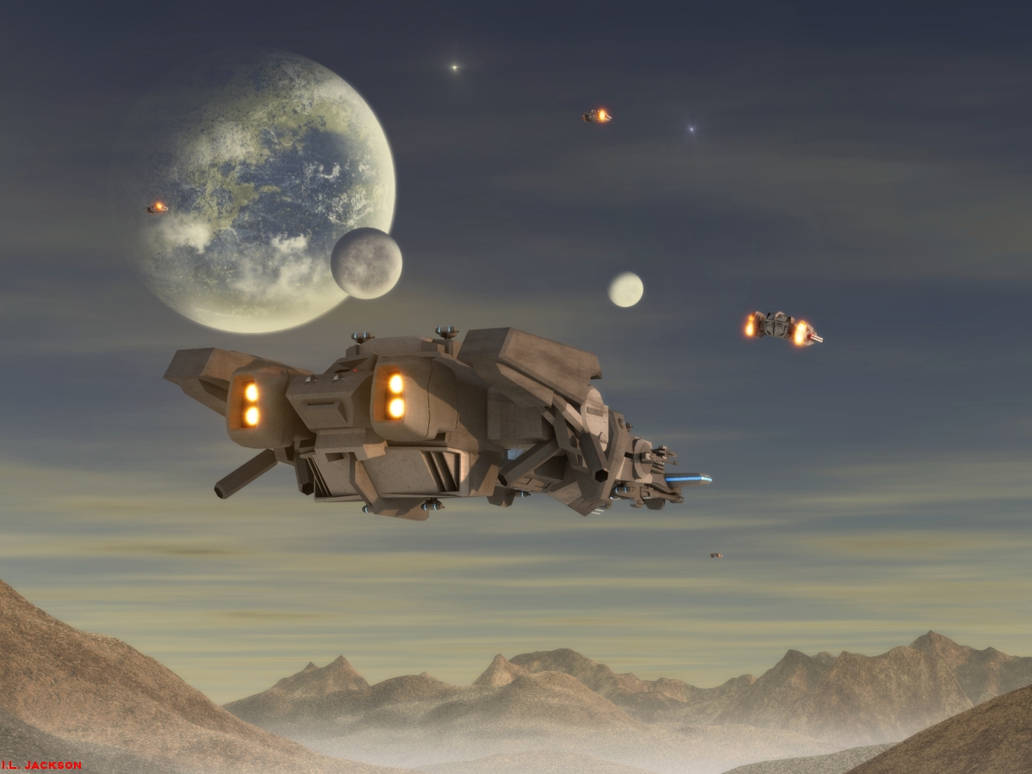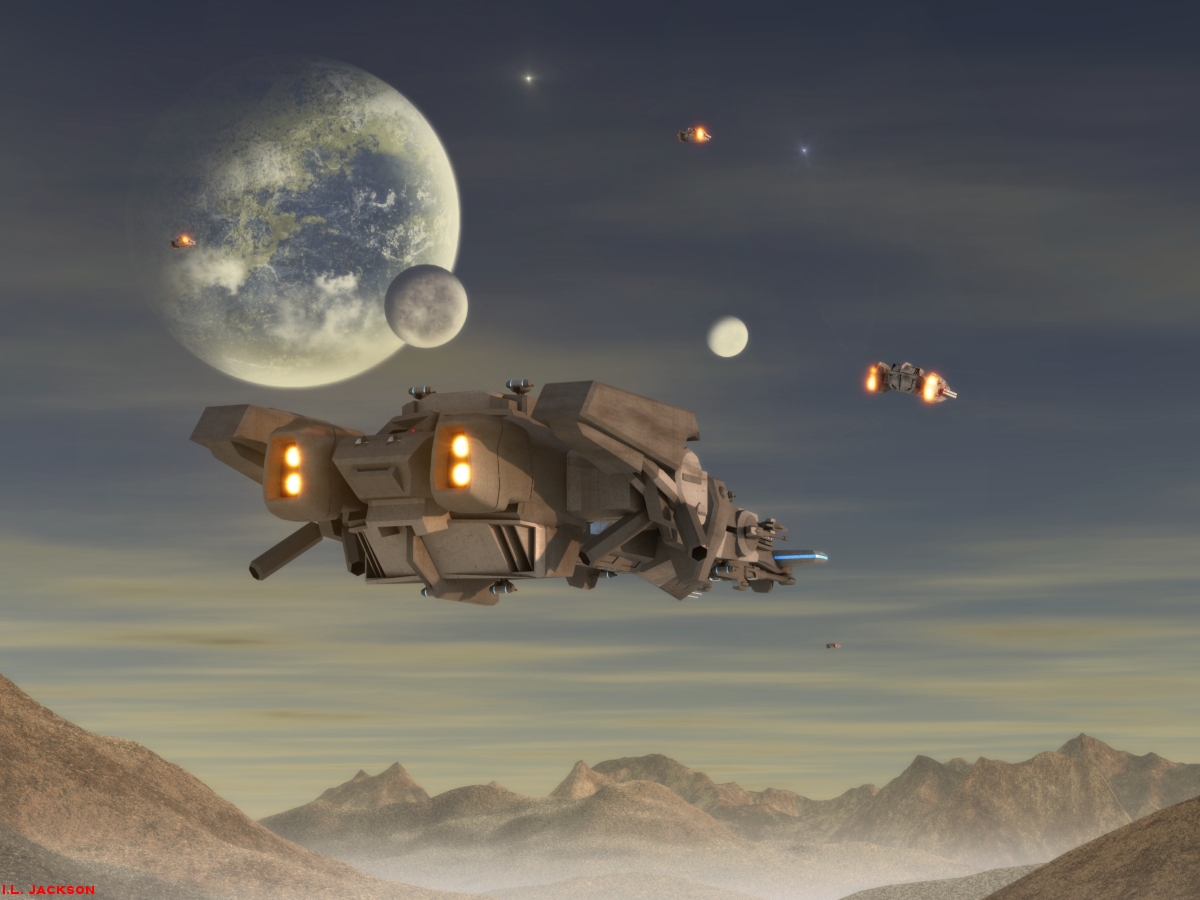 Watch
The Argo explores an atmosphere-bearing moon of an ancient, earth-like planet. It has found something that bears a closer look, as well as fighter escort. Despite its 460-meter length, the Argo is fully capable of planetary landings and take-off, although it hovers just feet off the ground instead of actually landing of physical landing gear.
The fighters are the Yumi Mk IV Strike Fighter, well designed for picket duty, patrol and long-range missions.
Enjoy, and let me know what you think.