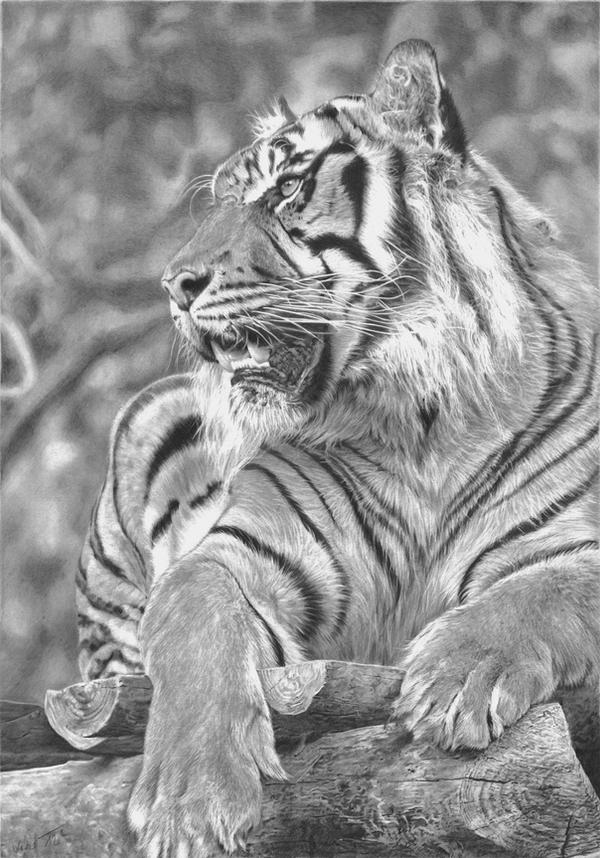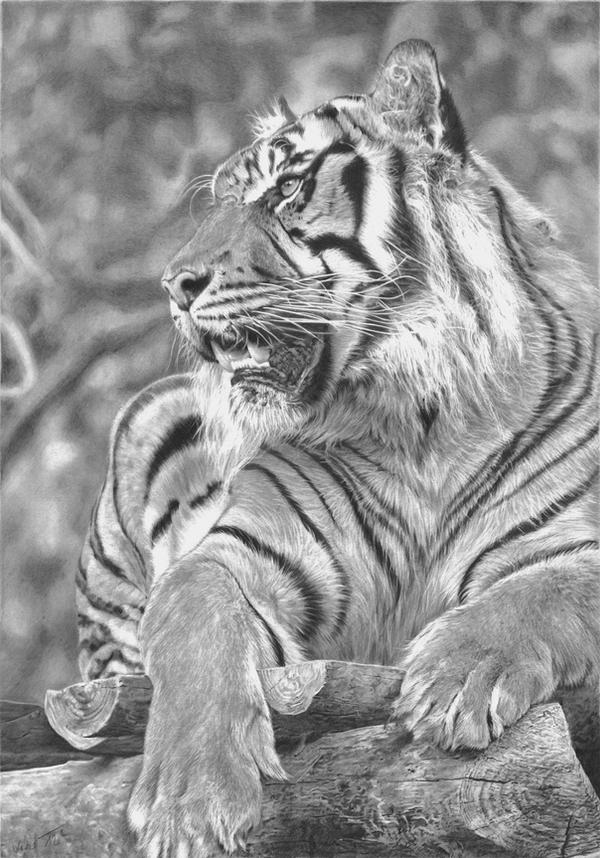 Watch
What's New Pussycat?
Well… finished! I must say, I had never ever such a detailed and time-consuming drawing. Actually I spent more time with it than with the drawings of last five years put together

This will be my 5th piece for the little exhibition I'm taking part on friday (yes, only three days to go!

) and I'm really glad it came out as I wanted it!

But I have to say two important things about it:
- I hate whiskers!
- Get the f*** off with wood!!!

The Sumatran tiger (Panthera tigris sumatrae) is a tiger subspecies that inhabits the Indonesian island of Sumatra.
Sumatran tigers do not live in groups, every tiger has its own territory and cats meet only to mate.
The sumatran tiger is the smallest of all tiger subspecies, they swim very well and fast.
It was classified as critically endangered by IUCN in 2008 as the population is projected to be 441 to 679 individuals, with no subpopulation having an effective population size larger than 50 individuals, with a declining trend.
Materials I used:
Bristolboard A3
Faber Castell Pencils H, HB, 2B, 8B (no Lumo this time, as I wanted to keep the soft tones)
Kneadable eraser and BluTac
Tombow Mono Zero erasers

(it would have been impossible without them!!)
Tissues and a big fat tortillion
51 hours over nearly two months!

(It's actually a record for me!)
Thanks a lot to

for the amazing stock!

I will do a lot of more "Wildlife" art in future, as I'm planning to have a big exhibition next year where I'll need at least 20-30 drawing to fill the space!

Thanks for looking!

Viki
I also made a WIP and a Close-up