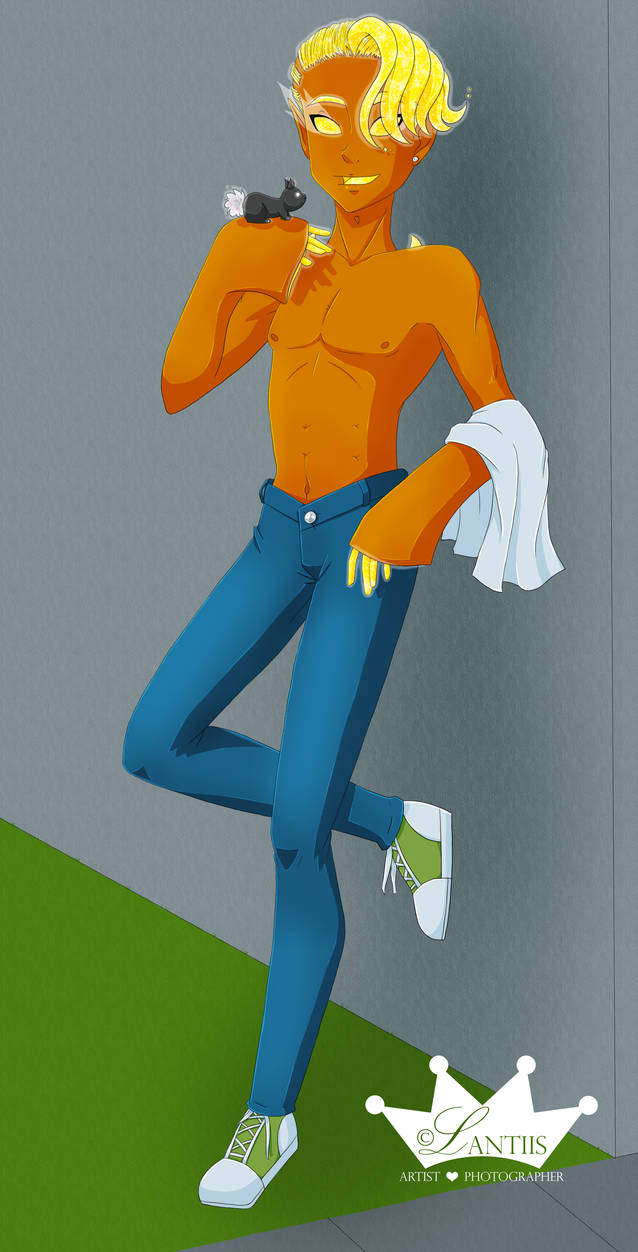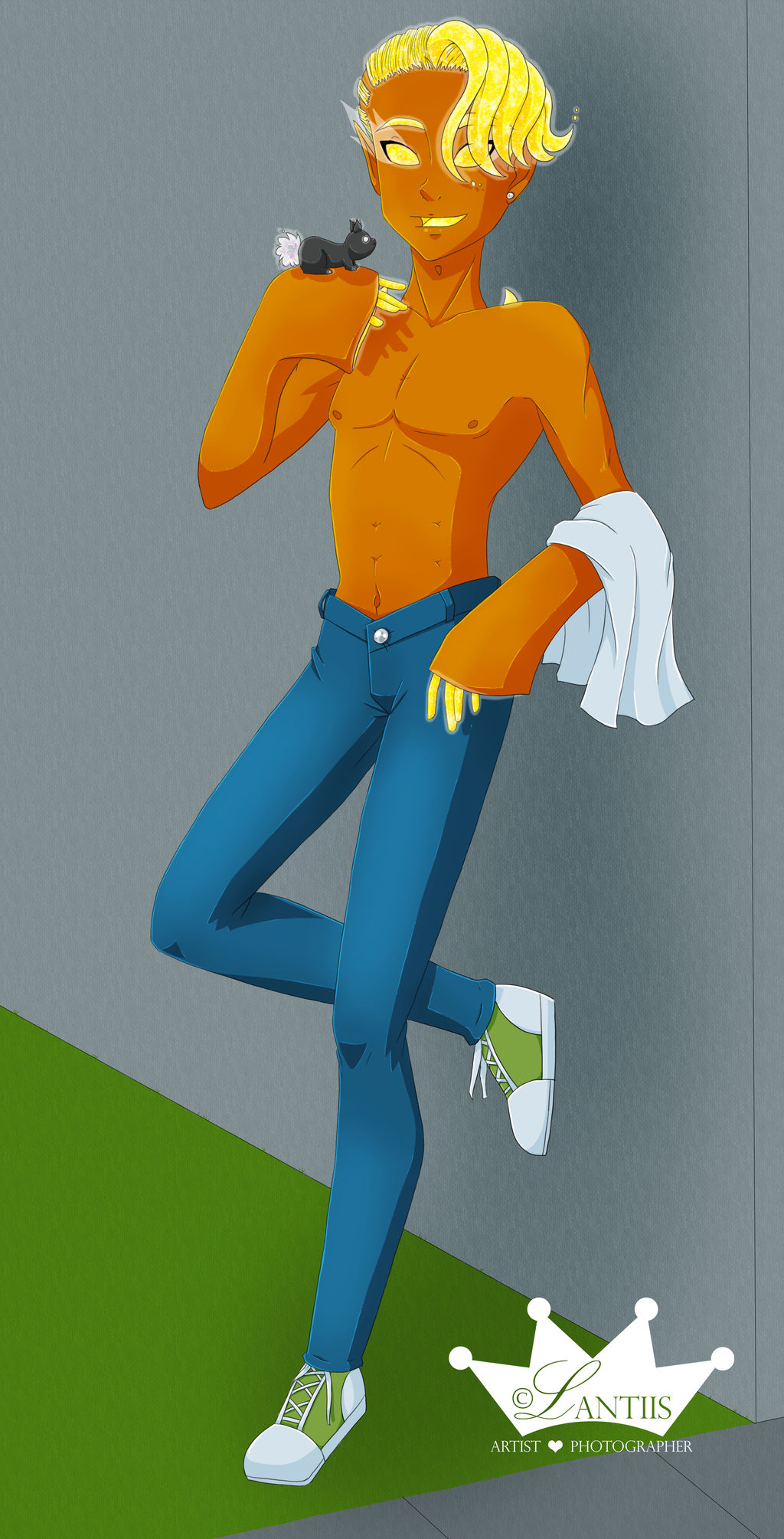 Watch

See Bernard on Toyhouse!
Uhhh... I wanted to do so much more with the background, but I have a handcramp and I am pretty sure my tablet hates me right now lol Because sentient creature ans all...
【 Name 】
Bernard Langu
【 Called 】
Bernard or "B"
【 Age 】
31
【 D.o.B. 】
8th of Kaesa
【 Gender / Orientation 】
Male / Bisexual
【 Goo 】
Yellow - Common
【 Skin / Markings 】
Yellow-Brown - Common / None
【 Eyes / Hair / Ears 】
Rare / Common / Uncommon
【 Spikes / Arms 】
Common / Uncommon
【 Height / Weight 】
5' 4" / 383 pounds
【 Origin 】
Kotiin
【 Species/Race 】
Pakkeli
About Bernard
---
Personality
Bernard is a male diva. He acts like he's the best, demands the best, and has an attitude and ego to go with the diva act. He does have a softer side, but that is reserved for those closest to him like family, best friends, and significant other.
Home Life and Family
Bernard loves his family even tho some members can be rather overbearing at times. He someday hopes to find a Pakkeli that loves family as much as they love him so they can have a family together. Bernard lives in a small apartment in Yow - just down from the same apartment where his sister Brisha lives. He takes his scooter and Sumea everywhere. Brisha is helping him train Bella too.
Home City: Yow
House: Small apartment on Treis street
Transport: Two-seater scooter in red

Pet Sumea
Name: Bella
Gender: Female
Adoption/Birthday: 27th of Kaalvi
Bella Tricks: Sit, stay, beg
Work and Fun
Bernard is an up-and-coming male model which doesn't help his attitude. He is defying the odds as a Pakkeli with uncommon arms... and that again does not help his ever-growing ego... Most of the work he does is for clothing, so he is always well dressed (when he can keep his shirt on that is).
【 Likes 】
Talking about himself
Fine dining
Fancy clothes
Pakkeli fawning over him
Having his picture taken
Running
【 Dislikes 】
Being told what to do
Pakkeli that don't know of him
Being ignored
Bland foods
Wearing shirts
【 Hobbies 】
Soccer
Marathon running
Gallery walks