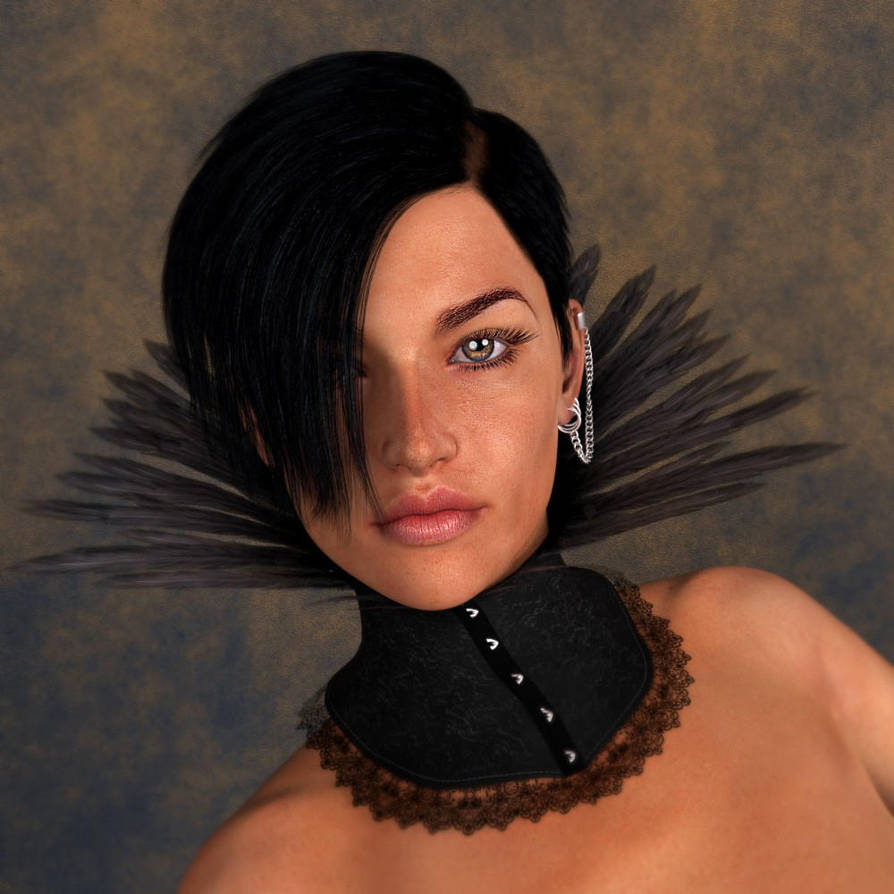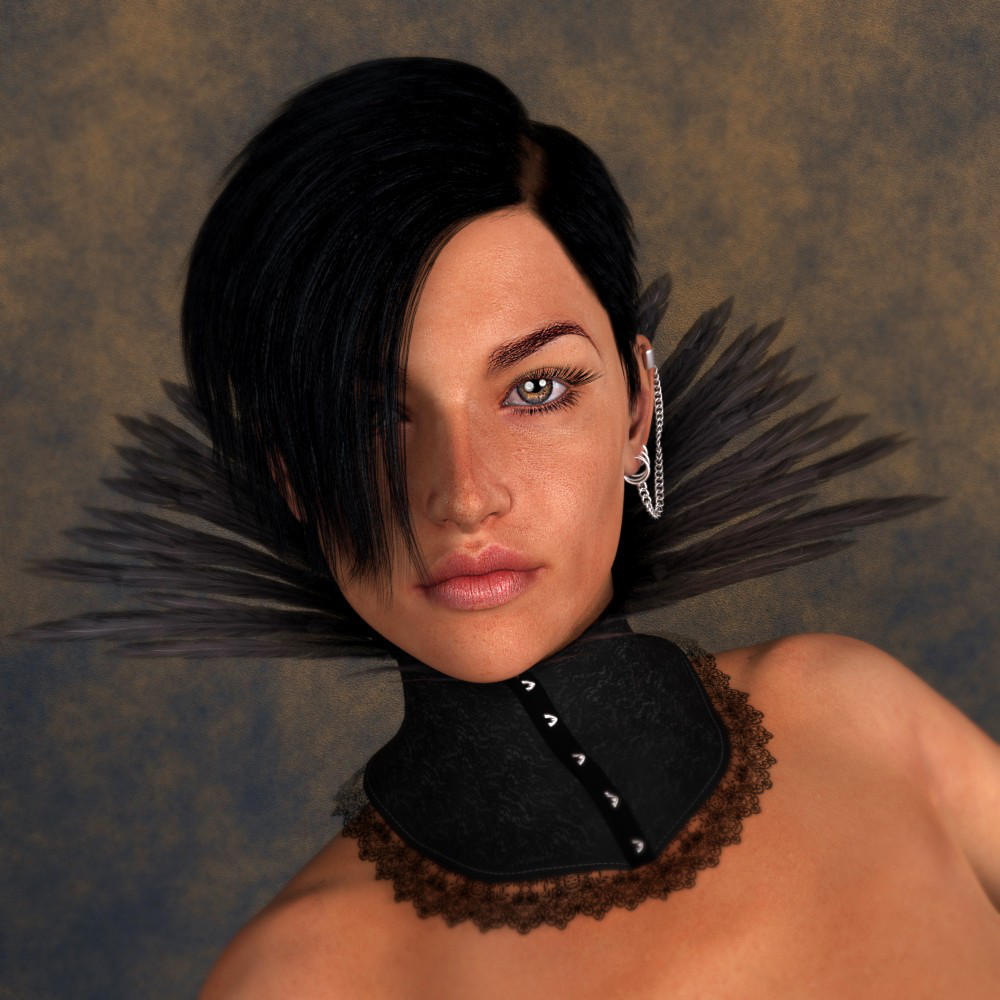 She's cute & I like the hair!
Reply

Gorgeous portrait

Reply

Wow, beautiful model with great hair and feathers.
Reply

This is a very balanced work,great eyes,and wonderful lips,which are just the right colour.
any more red and it would have spoiled this rather good work. Although I do feel that the chain

takes away the eye contact which you have placed so very .Stil I do like her.Well done
Reply

Thank you so much for all the kind words

As a matter of fact;at first i did not wanted to add the earrings, but i was afraid that it would be to empty...

Reply

No it would not be to empty,you always seem to have the ability to lead the eye anywhere in your work.

If you feel that the work would be empty, then a smaller perhapse stud or pearl would look

much more inkeeping with this workI hope you are not offended by my comments,these are just observations.
Reply

O no, i really do not feel offended, also because what you said was already what i was thinking...

Sometimes less is more...

And i really love reading comment, and i always learn from the comments, so please; just let me know , i do appriciate it a lot


Reply

Beautiful portrait! The textures look great!
Reply

Reply