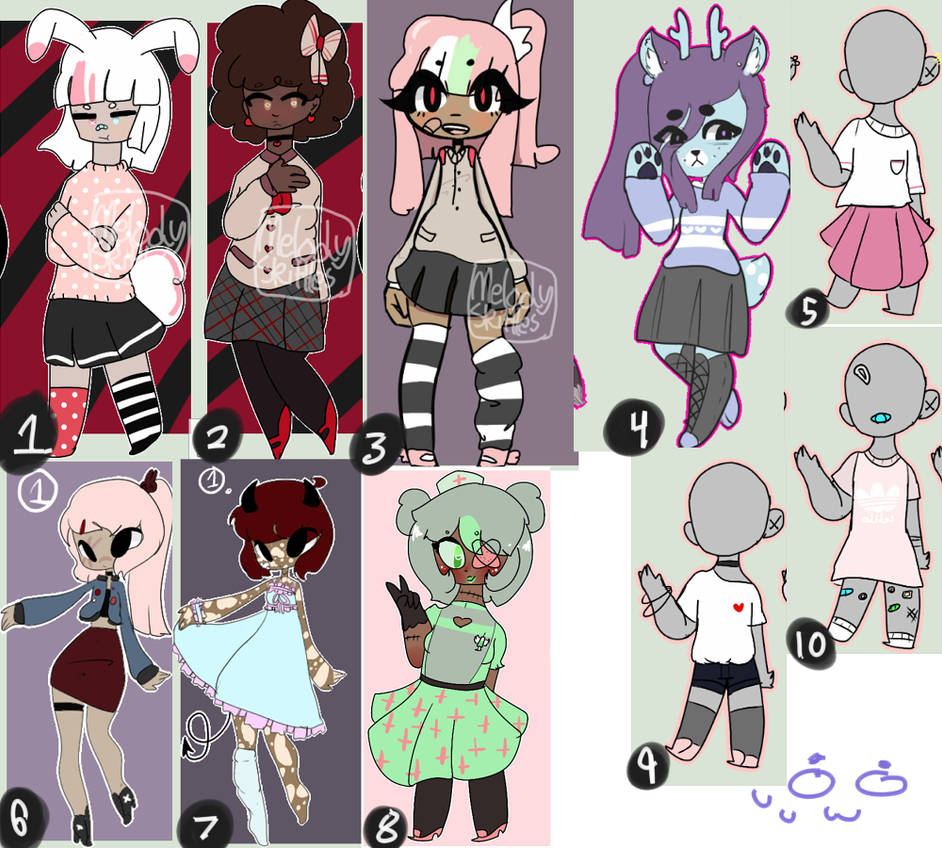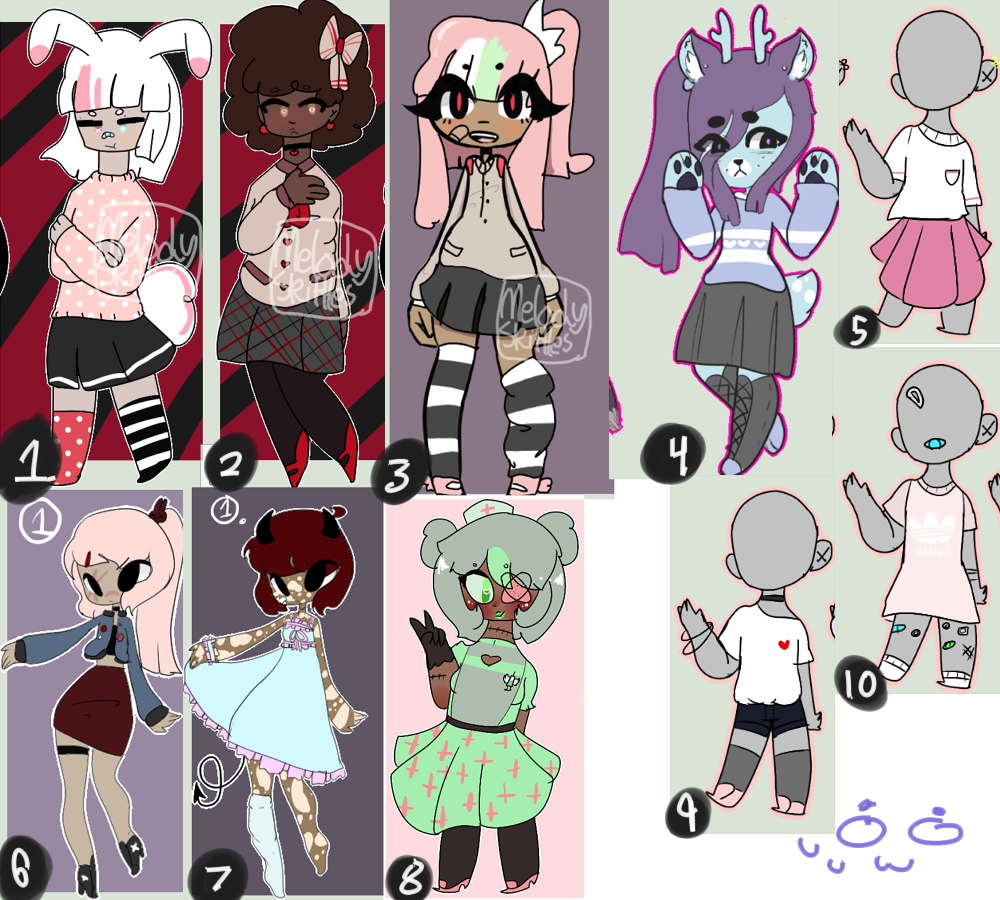 Watch
a bunch of adopts that never got sold n have been collecting dust over time,,,,yea
i just want them gone theyre cheap

all of them have been marked down from their original price
1.open [ ViscerotonicTSF
2.open [ poor-machine ]
3.closed [ r0se-lock ]
4.closed [ kkuromi ]
5.open [ SujiFuji ]
6.open [ Columbia-Rose ]
7.closed [ fennecco ]
8.open [ poor-machine ]
9.closed [ VioleChann ]
10.closed [ lordsatin ]

i dont have seperate images for these, sorry!


pls tag me in the first picture u draw of them!!

if u resell/trade them tell me so i can keep track of the owner.

do not resell for more than u bought them for unless it includes extra art. you can tweak the design to your liking.
if u dont pay within a day (unless you put a hold on them) someone else can buy them