In our continuous effort to improve the deviantART experience, we're publishing weekly Site Updates to keep members informed and to gather feedback. Below is a list of recent changes to the site, bug fixes, and feedback that was brought up by members in the
last Site Update
.
What's New
New Beta Tester Features: Site Navigation, Activity Feeds & Status Updates
Three major changes to the way the deviantART works have just been launched to some of our Beta Testers! We're pleased to announce the beta release of a redesigned site navigation and two entirely new features — Activity Feeds and Status Updates — bringing exciting new options to deviantART's browsing and sharing experience.
Read more »
Watchable Collections are Coming
As part of the new Activity Feed feature that's been released to our Beta Testers, Collections can now be watched, and will display on the Activity Feed when deviations are added to them. Watching deviants' Favourites has been a long-requested feature, and we're happy to offer a new way to discover art!
If you'd prefer not to have a Collection displayed in other deviants' Activity Feeds, simply visit that Collection, click the "Collection Options" button in the top right, and select the "Disable watching" checkbox (unwatchable Collections are still displayed on your Favourites page).
Site Outages
Over the past weekend, some users' access to the site was inconsistent. Our team of developers were aware and working on this situation as it was ongoing, and we apologize for any inconvenience during the outages.
Please keep an eye on our
Status Forum
for updates about happenings like these. Our Help Desk team posts regularly about outstanding issues, so you can easily see if an issue you're encountering is one that we're already aware of. Thank you!
Change Log
When adding or editing tags, the input box would not always recognize keyboard controls. It now recognizes these controls, and will also react to highlighting text via mouse click, making everything selected editable. Fixed by szlosek

The autocomplete menu for tags on the Submit page would sometimes stall on "Searching...". Fixed by kemayo

Literature deviations created more than a year ago and edited with a new version could still contain an older draft of the work instead of the current version, when selecting "Download". Fixed by trezoid

Your Feedback
Thank you for the feedback on
last week's Site Update
! Here's some of the commentary you left for us:
In response to the Discuss topic, generally deviants mentioned that they don't comment on Collections made by other deviants.
Deviants who have commented on Collections said it was usually to thank the person for adding their art to their Collection, moreso than to comment about the Collection itself.
Deviants liked the suggestion that the tag input field could have a "Recently Used Tags" menu.
Discuss!
Quality Collections
Find a good Collection made by another deviant that you like and share it with us! What in particular caught your eye about that Collection?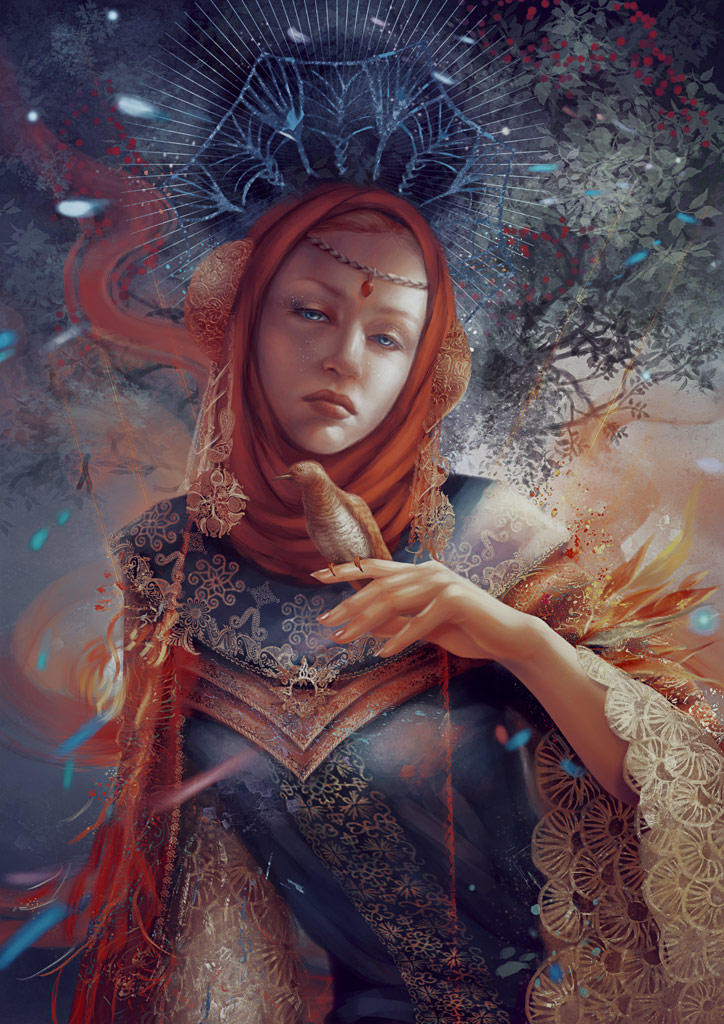 (
Mystery. Moon goddess
by
Vasylina
, found in
neurotype
's Collection
digital
)
Have a suggestion, idea, or feedback? Leave a comment here!
Check out a list of common suggestions!
Want to keep track of known issues? Check out our Status Forum!
Find a bug? Report it to the Help Desk! (Be as detailed as possible!)