In our continuous effort to improve the deviantART experience, we're publishing weekly Site Updates to keep members informed and to gather feedback. Below is a list of recent changes to the site, bug fixes, and feedback that was brought up by members in the
last Site Update
.
What's New
Update to the Deviation Page
During the past month, we've been testing a number of changes to deviation pages. As the tests were ongoing, we monitored performance and community feedback, allowing us to make adjustments and improvements along the way. Thanks to such feedback, we've further improved the deviation page and have just released the latest updates sitewide.

Changes include making More From This Artist more prominent, renaming More Like This to More From deviantART and moving it beneath More From This Artist, as well as a visual uplift to the sidebar as a whole.
Share Bigger Artwork on Facebook
When you share deviations, journals, galleries, or Collections on Facebook, the preview images are now bigger than before, to help draw more attention to the art!
Before: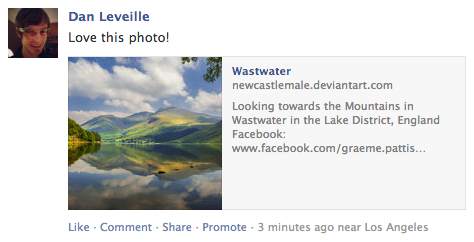 After: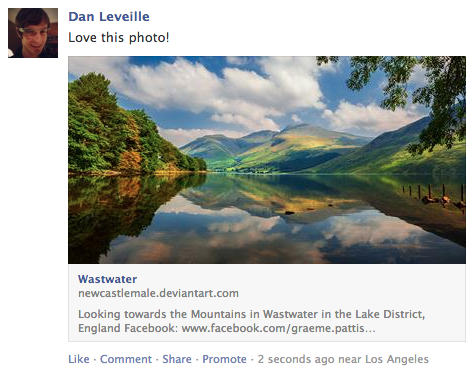 Please note: This change is gradually being rolled out by Facebook, so it may not be immediately available.
Change Log
Sta.sh Writer would appear when adding or editing descriptions in Sta.sh, and on the Submit page. Fixed by inazar
Your Feedback
Thank you for the feedback on last week's Site Update! Here's some of what you had to say:
Feedback regarding the new Suggestions Forum was generally positive, though some deviants mentioned wanting replies to appear nested.
Deviants also mentioned wanting replies on the Suggestions Forum to appear in their Message Center rather than being notified by email.
Some deviants would like their online status to only be visible to deviants they have added to their Friends List. Suggested by Whetsit-Tuya
Discuss!
Update to the Deviation Page
What are your thoughts on the updates made to the deviation page? Are there changes in particular that you like best? As we continue to evaluate future options, what ideas would you want to see incorporated on the deviation page?
Have a suggestion, idea, or feedback? Leave a comment on this article!
Want to keep track of known issues? Check out our Status Forum!
Find a bug? Report it to the Help Desk! (Be as detailed as possible!)