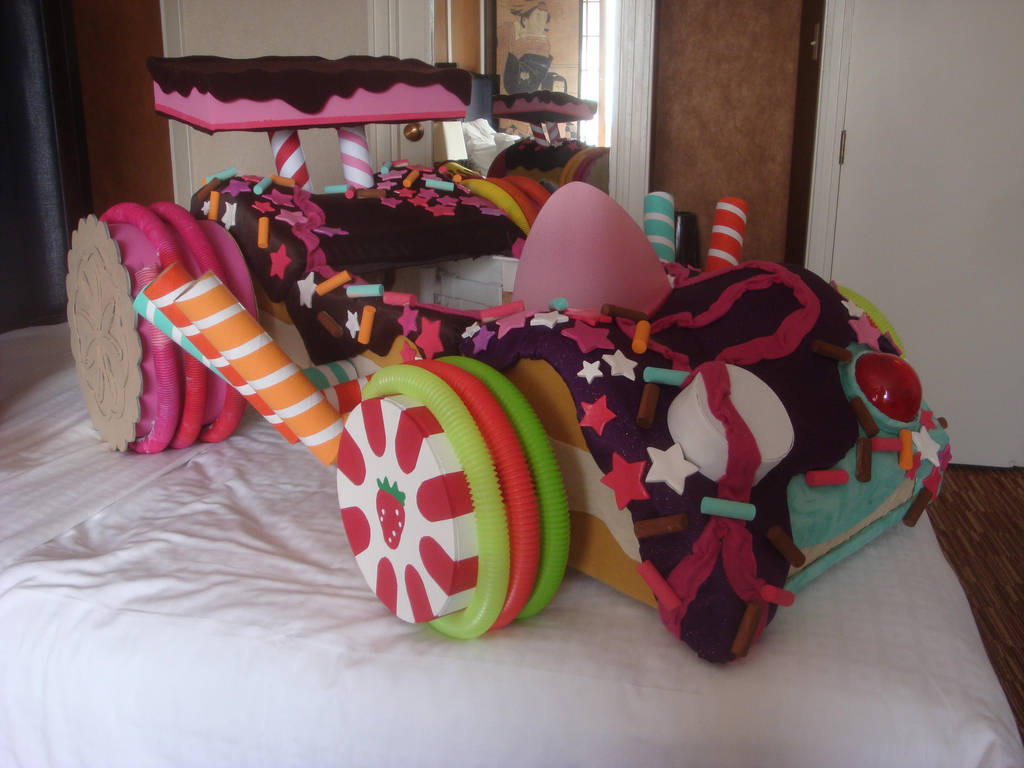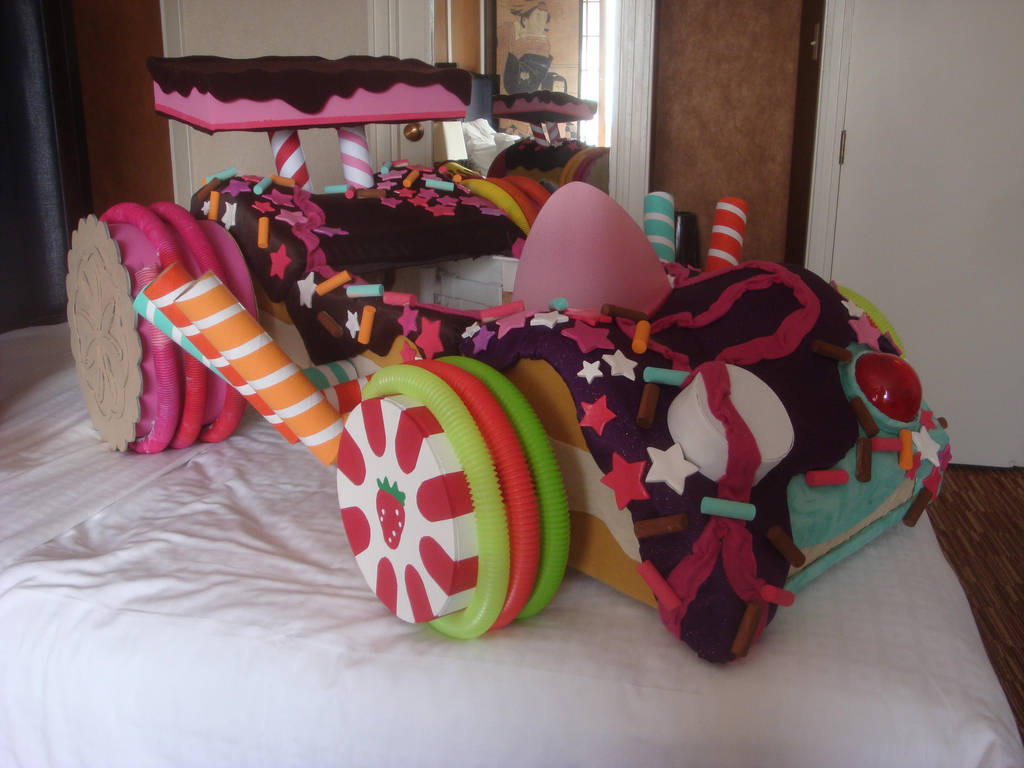 Watch
A huge prop made by LauraC and me. Built for a Wreck-It-Ralph skit at AOD 2013 in San Francisco.
The skit took 'Best Construction' at the masquerade.
Completely collapsible - Front and back of car disconnect, spoiler, wheels, rear rims, 6 pipes all disconnect for easy transport. Has suspenders to keep it up while the rider walks around.
Made in a span of 3-4 weeks. It was a fun and complex build with many crazy steps. Most serendipitous was when we found the fabric for the purple and brown slurry at the same time. The fabric has a nice sparkle to it that was perfect for the car. Every star sprinkle was made and painted by hand. Wheels and pipes painted by hand. Final weight - ~13lbs HEAVY!
Edit: We are truly floored by the fan response!! 1400 views, 250 faves in under 24 hours is incredible! Thank you for all your comments and support!
Edit2: Was featured at ObviousWinner
[link]
Edit3: Was featured at io9, a popular sci-fi media site
[link]
Edit4: Also discovered we got posted at:
G3AR -
[link]
Screenrant -
[link]
Joyme -
[link]
Zhaodanji -
[link]
Technationnews -
[link]
Nerdapproved -
[link]
Uproxx -
[link]
Ledanji -
[link]
gamersky.us -
[link]
WIN! from cheezeburger -
[link]