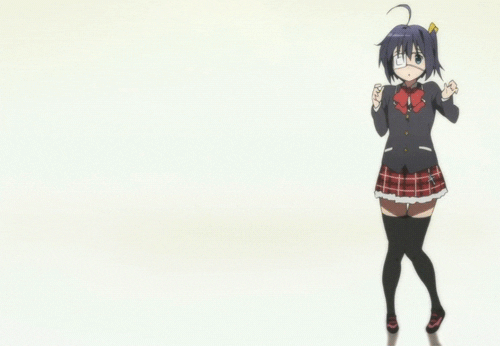 Hi i'm Tristan, welcome to the profile. I'M NOT A GIRL
Facebook:
www.facebook.com/tristanyiyaba…
Twitter:
twitter.com/YiyaNatsume
(Piodx6 is no longer, because, since 5 years ago, I've been created my twitter account when i studying in idesac on the middle school, then, i abandoned my twitter account in 3 years ago)
Youtube:
www.youtube.com/channel/UCP9ID…
www.youtube.com/channel/UCGKHn…
www.youtube.com/channel/UCYGY1…
www.youtube.com/channel/UCIv2H…
I have loquender account, and my loquendo name is "Tristan Yiya", but the "Loquendo" videos is in Spanish and Italian, SadLittleiCarlyFan is my Multiaccount deleted, because is no longer and also, everybody hates my first multiaccount and is account plagiarism of "SadLittleHTFan". And I Abandoned My 2 Youtube Channels: Yiya891 is no longer available, and neither IkaMusumeFan06/Tuffy and Friends, because, my channel is no longer available.
Tumblr:
hito-hitopanic.tumblr.com/
(My tumblr is dead, NSFW Free, I hate porn and Hentai so much)
sweetnesstohsaka-chan.tumblr.c…
My backup blog
Google+:
plus.google.com/11371012253379…
Banjo's Backpack Community (Formerly: Rareware Central):
banjosbackpack.com/forums/memb…
[JUST IGNORE THIS!]
Ameba:
profile.ameba.jp/sakurasou-no-…
ameblo.jp/sakurasou-no-pet-caf…
Disney Create:
disney.go.com/create/artists/M…
Anyway i no have fans

, but i have +140 watchers in deviantART


[JUST IGNORE THIS!]
Pixiv:
pixiv.me/mashirochan2
Minitokyo:
twilightfusion93.minitokyo.net…
[JUST IGNORE THIS!]
Newgrounds:
thefoxandyoshi.newgrounds.com
We Heart It:
weheartit.com/tristan_ceja
Doraemon Repar Shop ID Code: HK9DG
Moe Girl Cafe: NekoMori2 (BxjL20pox)
Skype: Banri Tada Tristan Yiya trisceva@hotmail.com
E-Shuushuu:
e-shuushuu.net/profile/88646
[JUST IGNORE THIS!]
ThemeBeta:
www.themebeta.com/user/36125
VGBoxArt:
vgboxart.com/designer/Tristan5…
Project 64 Forums Community:
forum.pj64-emu.com/member.php?…
Anime i.ntere.st:
i.ntere.st/u/ikamusumeyiyaroxi…
Soundcloud:
soundcloud.com/ikamusumeyiyaro…
Smash Custom Music (Formerly: Brawl Custom Music):
www.smashcustommusic.com/user/…
The VG Resource:
www.vg-resource.com/member.php…
KYM:
knowyourmeme.com/users/tristan…
Yahoo! ID: trisceva
Battle of the Bits:
battleofthebits.org/barracks/P…
Sailor Moon Drops ID Code: ww5759965
Wikipedia ID: VictiniLikeWaffles
Instagram:
www.instagram.com/yiyaroxie664…
Safebooru ID: IkaMusumeYiyaRoxie
WhatsApp: +52 656 213 5395
Coub:
coub.com/ikamusumeyiyaroxie
Upload Stars (WARNING, NSFW):
uploadstars.com/user/YiyaCarto…
Discord ID: HonkyMusume
My Anime List:
myanimelist.net/profile/YiyaRo…
Nintendo Switch Friend Code: 0687-0844-4885
GameBanana:
gamebanana.com/members/1668496
Brawl Vault ID: IkaMusumeYiyaRoxie
SmashBoards:
smashboards.com/members/ikamus…
Pinterest:
www.pinterest.com.mx/tcejavale…
My Favourite Artists:

























Brother:

Friends:























Loquenbuddies:






Loquenbuddies, is the english translated word of "Loquenamigos" but this word doesn't exist, so, i invented this word of the loquendo members become friends
PLZ Accounts:

Current Residence: Fernando Vela #6121, Ciudad Juarez, Chihuahua, Mexico
Favourite genre of music: Pop, J-pop, Anime, Soundtrack
Operating System: Windows 10
MP3 player of choice: Android, Windows Media Player, Foobar2000
Favourite cartoon characters: Poppy Cat, Justin, Olive, Squidgy, Sandy Cheeks, Patrick Star, Minnie Mouse, etc.




















:thumb295797282::thumb295797526:










:thumb302900019: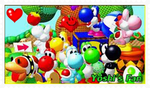 :thumb177141187::thumb177141331:



























:thumb302167838: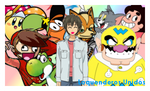 :thumb171273031: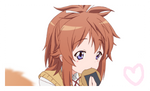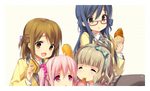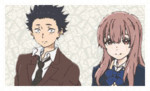 :thumb269316588::thumb326886059:



:thumb121135329:















:thumb756037731:



My Waifu:
Coming Soon
Lang:
:thumb544155946:





























































?
Hug me bro!, hug me sis!


DONT FUCK THIS BITCH ON THIS BOOK!