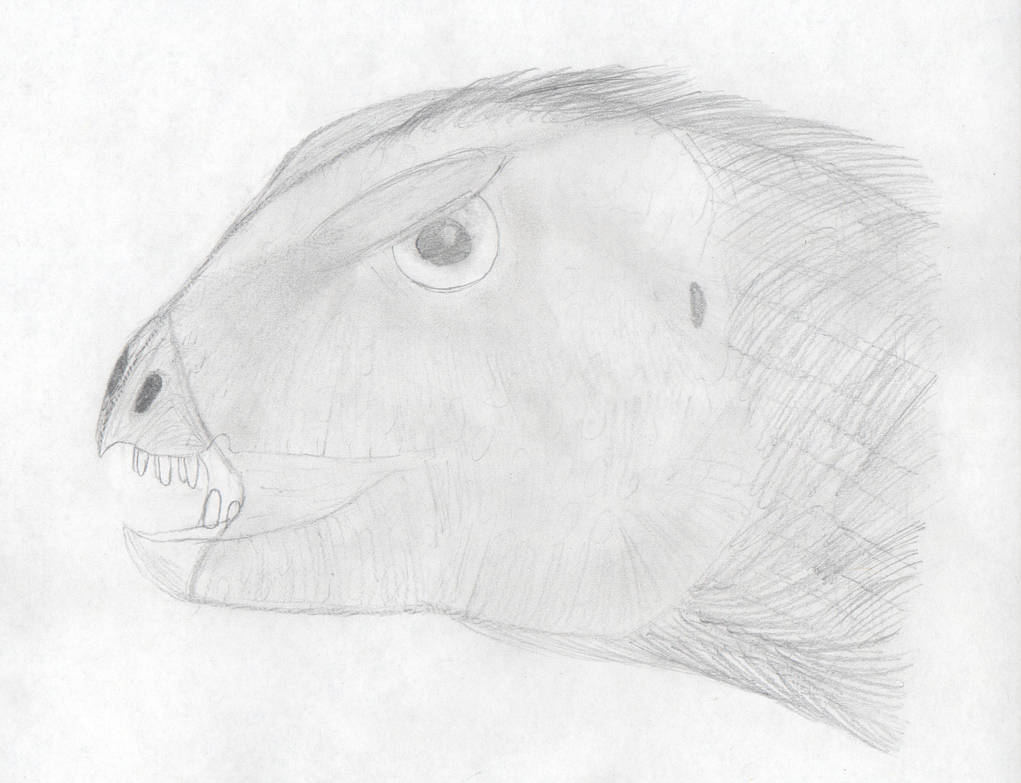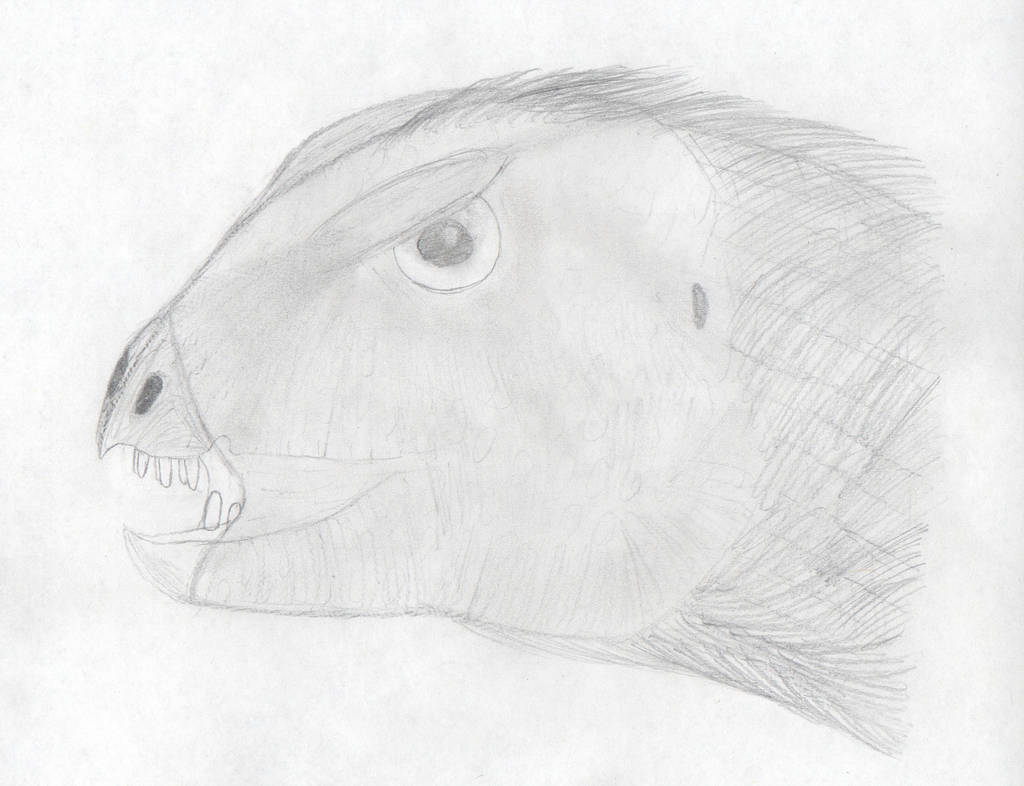 This is my quick sketch of Maidens a heterodontosaurid from South America. This is freehanded based on NO skeletal, and thus may be a little off. You will not be able to believe how dark grey my index finger was after smudging this to shade it.

Update: Added quills similar to Tianyulong.

Update 2: Smaller eye and redo teeth.