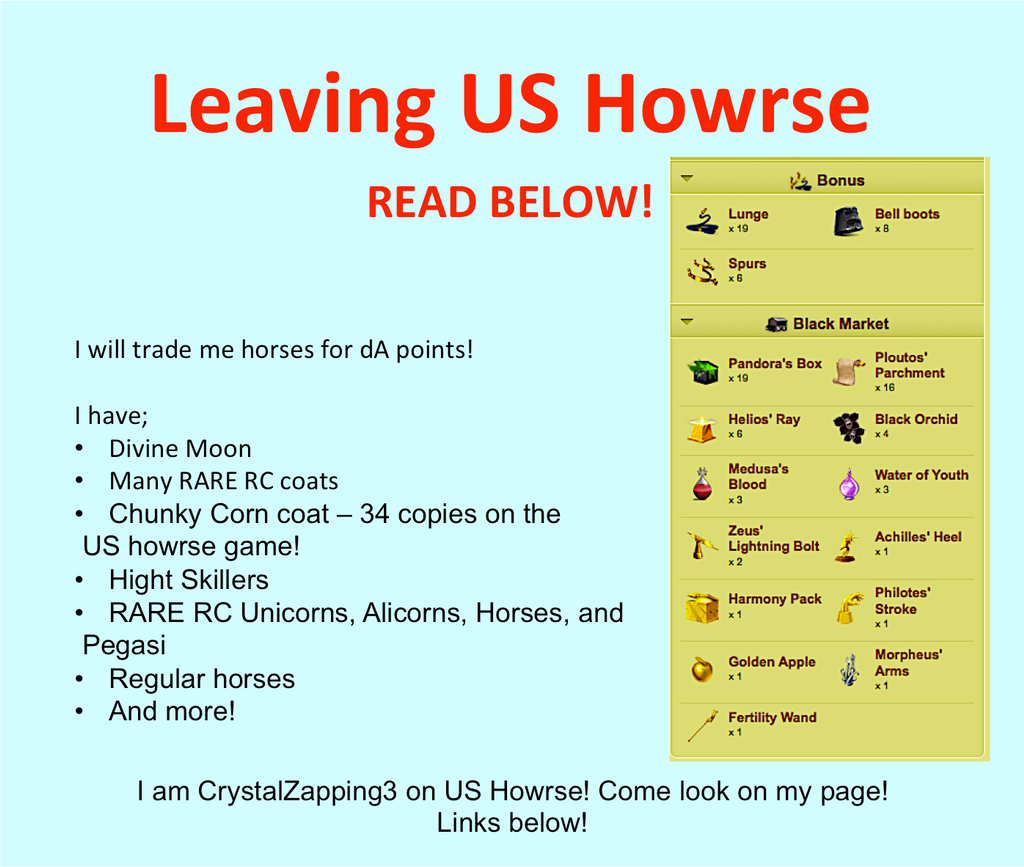 Watch
©2014-2019

Ihascupcakemaker

Please don't post this to aj groups. ;;
It has nothing to do with it.
Reply

oooooooooooooooooooooooooooooooooooooooooooooooooooooooooooooooooooooooooooooooooooooooooooooooooooooooooooooooooooooooooooooooooooooooooooooooooooooooooooooooooooooooooooooooooooooooooooooooooooooooooooooooooooooooooooooooooooooooooooooooooooooooooooooooooooooooooooooooooooooooooooooooooooooooooooooooooooooooooooooooopps. :3
Reply

I saw someone offered 400 for the account, would you do 650 points?
Reply

If your interested, sure!
Reply

Sure thing!

Reply

I would like to dicuss a trade for any of the follow: Moon , lily of let's think
medusa blood or a morphous arm
Reply

Do you have any offers?

Reply
Reply

I do have quite a few EXTREMELY rare horses on my account, including the 2nd rarest coat on the server. Is that the highest you might go?
Reply
Reply

If nobody else offers... then alright. A little higher would be great, but I won't push it.

Reply