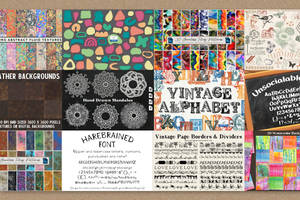 HG Designs Subscriber Area
Lots of high resolution goodies for graphic design including textures, photoshop brushes, seamless patterns and more.
---

Description
This is old! I highly recommend going to my front page to find better, newer art!
--
Ubuntu 10.04! Lucid Lynx! Hooraaaaay! XD
So ya, I wanted to draw to celebrate its coming. (Shouldn't I be drawing Karmic Koala to celebrate its release?) Lucid's special, because that's probably the one I'll have once I'm in college on a new laptop! Woo!
I kept the colors in a general Ubuntu theme (yellow/orange), and the backgrounds pretty neat, too. And transparent lettering, for added lucidity. XD
I was offset by the Lynx's short tail. I didn't know they had short tails. (Good thing I did research.) Her tail was pretty long before, so I had to shorten it.
Time: 4-5 hrs
License:
CC-BY-SA 3.0
You can edit, distribute, sell, and otherwise use this Work, so long as you give me credit.
Yay, wallpaper size! 1280x800
By the way, I know there's no Ubuntu logo on the wallpaper. I didn't feel like putting it in.
Image size
1280x800px 836.07 KB