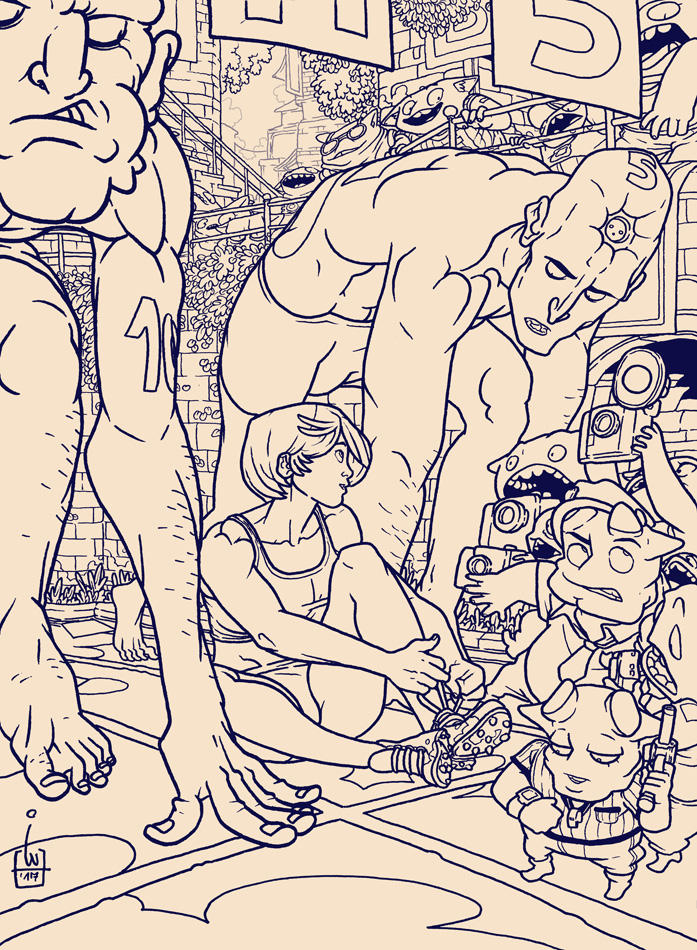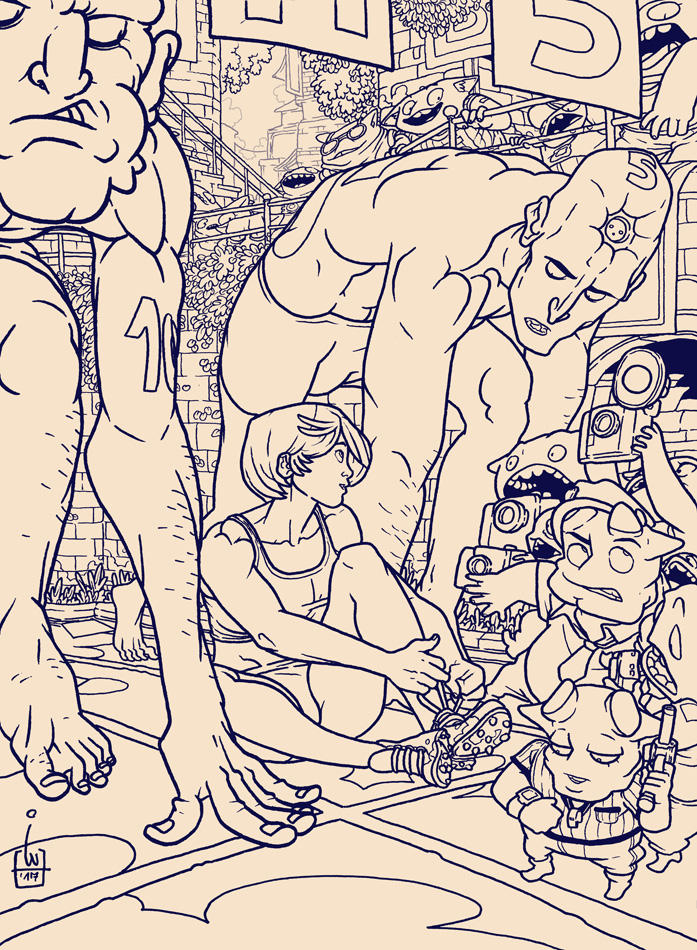 Watch

Reply

Reply

Reply

HA! YOU ALWAYS KEEP ON SURPRISING ME! GREAT CONCEPT...
Reply

nice one like it, good job
Reply

This is an interesting concept; whats it for?
Reply

Good plan. A conundrum for the other runners.
If they beat the girl it makes them look like big mean ole bullies. No one likes meanies.
However if they lose makes them look bad they lost to a girl. Slams their ego.
Now while they ponder these facts, they miss the starting gun. So she wins either way.
Reply

Only if she beats them they'll have no reason to be mad at her
Reply

I think it would make them look bad since she's smaller and therefore she covers less distance with stride >>
Reply

win or loose, the super dudes and the human should all go out for a bite to eat. or a drink, whatever they feel like after a healthy competition.
Reply

Haha, nice! By the power of human doping!!

Reply