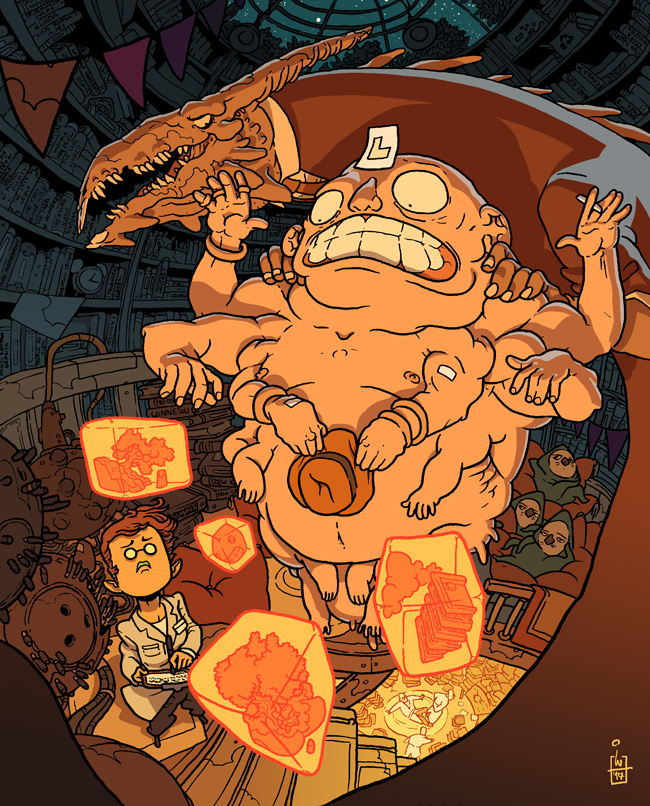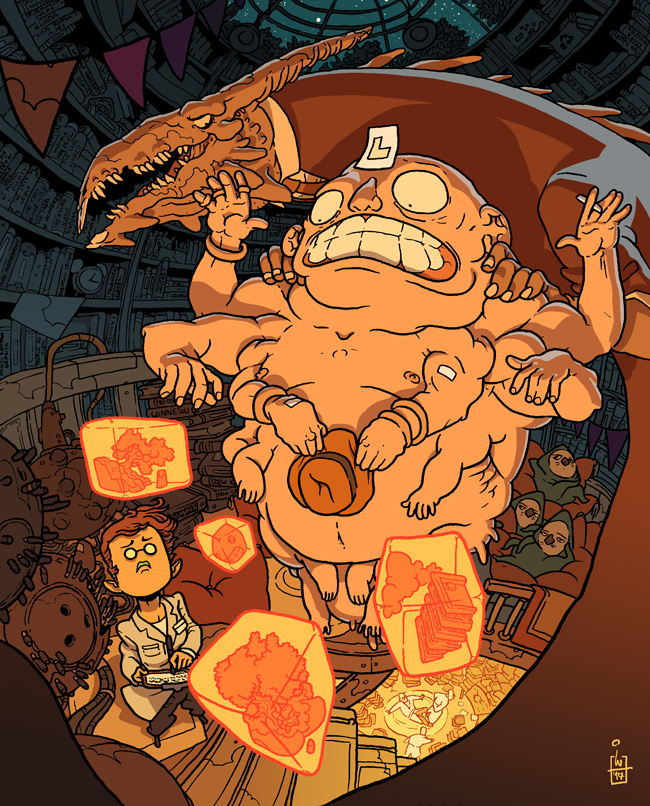 Watch

Amazing, do you use any sort of guide for the fisheye perspective or just eyeball it?
Reply

First I eyeball the overall composition and then, based on the first sketch, I draw perspective lines (five point perspective in this case, with the lines curving and joining the top point with the bottom one and the same with left and right).
Reply

ŁAŁ! Ekstra! Świetny design postaci i perfekcyjna robota jeśli chodzi o kolory, oświetlenie i cieniowanie!
Reply

Are those Tingles in the bg?
Reply

this guy feels like he could fit right in a Rick and Morty episode. creative ideas in your work, a lot of fun.
Reply

Thanks! Well, the fun thing with Rick and Morty is that the plot allows pretty much anything to fit right to it.
Reply

The look of pure Wtf? on that lil one's face makes this picture ever the more wonderful.
Reply