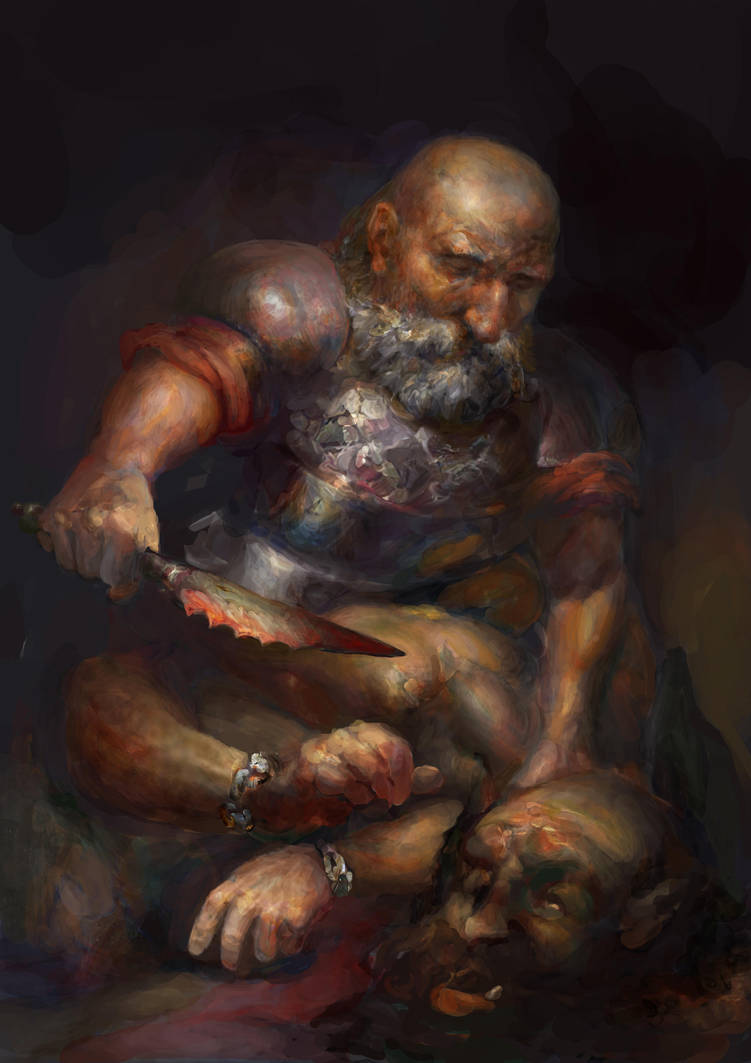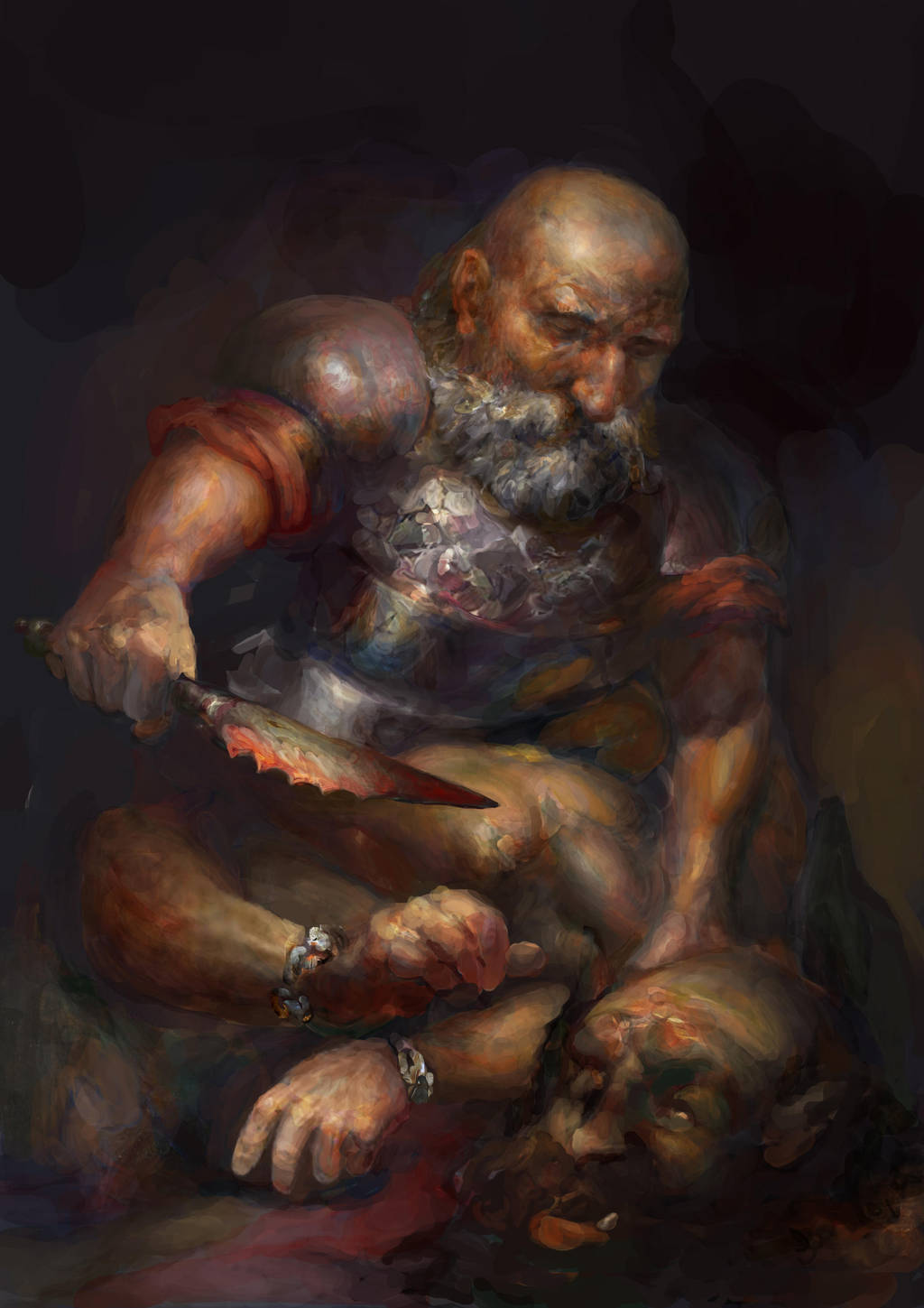 Watch

It's rather striking to see such a calm expression here. Is this a murder?
Reply

This is a good question by the way, since I still don't have a caption or a title to this picture even after 2 weeks. Originally intended it to be a dwarf beheading an ogre but the sizes didn't match. All in all it's scene from classic art: "Beheading of John the Baptist".
Reply

Yeah, maybe a duergar slaver or somesuch.
Reply