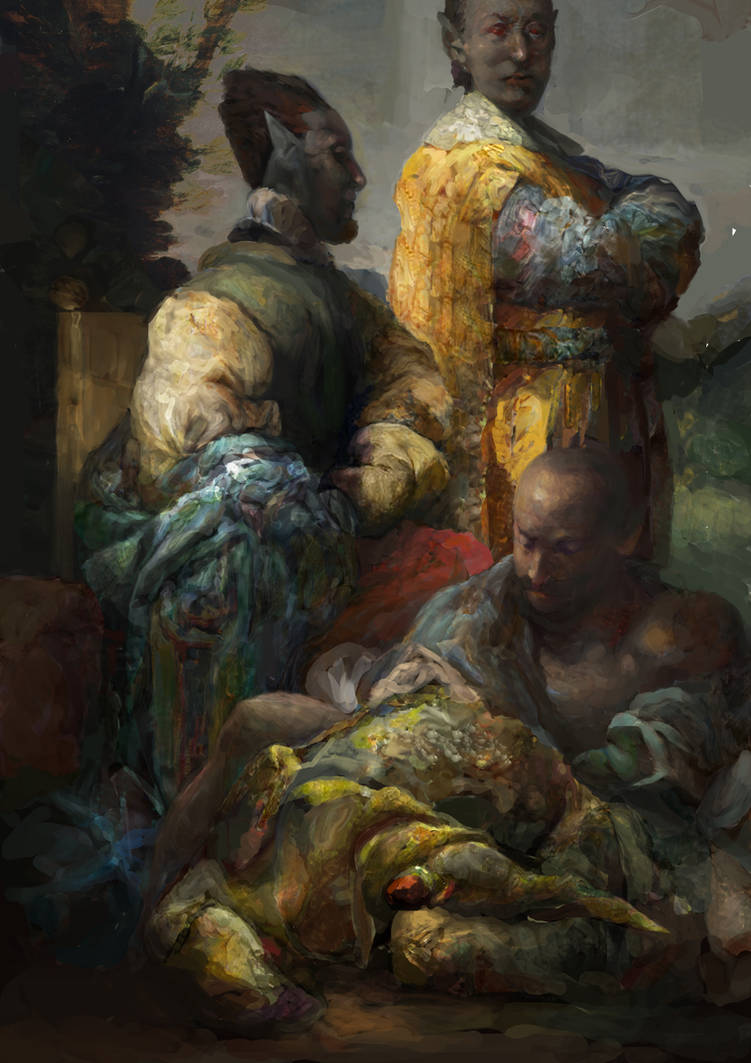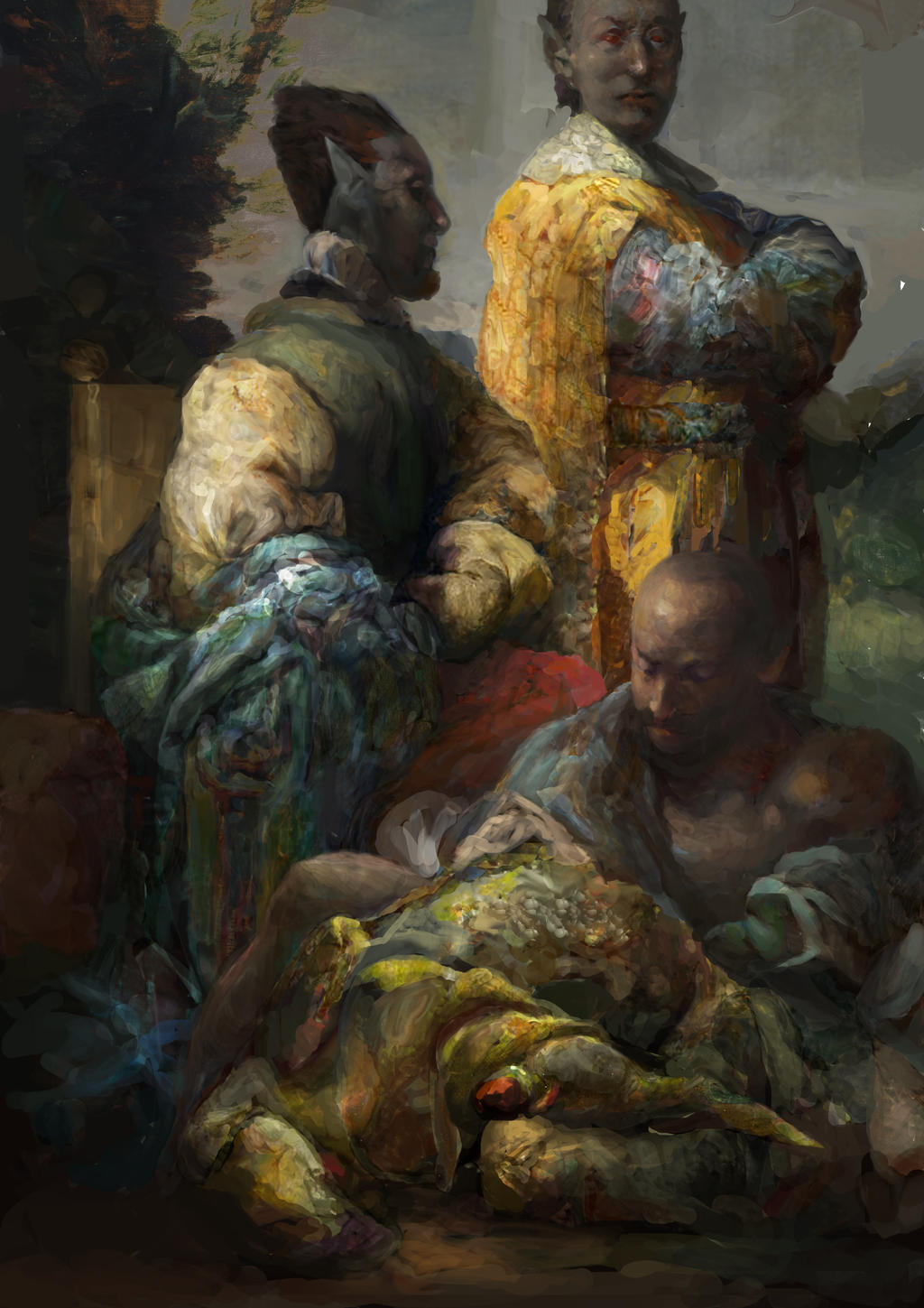 Between this one and the other piece, I really like the idea of nix hounds being actual pets for dunmer. Gives a little extra sense of life and depth the game was missing here and there. Also, did you know they released Morrowind (GOTY Edition) on Xbox One? I don't know if you're a console or PC gamer, but I thought I'd let you know.
Reply

Moreover think about possibilities of artificial selection. Variation in sizes (decorative house pets, war hounds, mounts etc),color, constitution.
Reply

Quite difficult to see what is on the lower part but lovely play with colours and brush stroke.
Reply

What I often try to do is to gradually "trail off" in detail like in this picture :
upload.wikimedia.org/wikipedia…
It takes a particular "consistency" of shadow though so I'm not there yet.
Reply