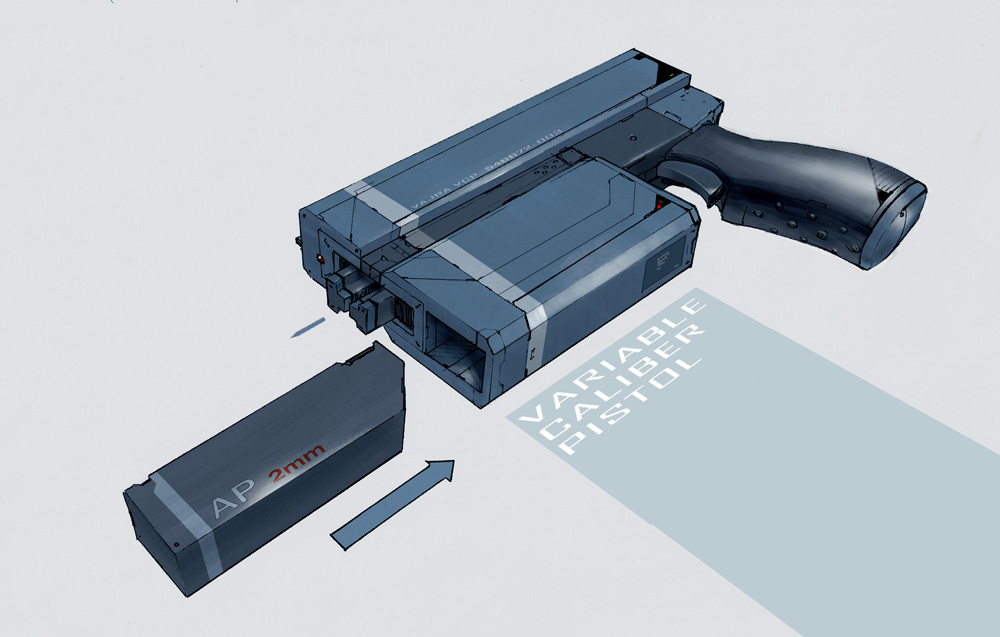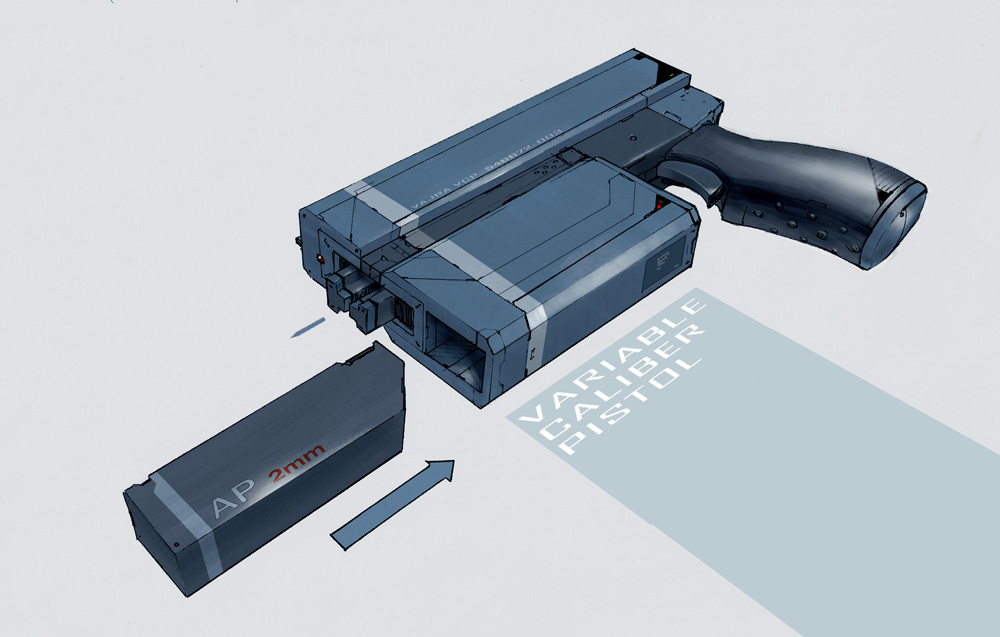 Variable Caliber, can use a variety of special caseless rounds with a caliber from the 2mm AP to a 20mm HE grenade. The small size, high power and lack of recoil compensation means this weapon kicks like a mule.

Basic Modeling in Sketchup, Lines done on printed image with micron pigma pens, line cleanup and coloring on photoshop.
very pleasing shape with a nice unified branding and very easy to understand shapes. i especially enjoy the firing rails as i think they give the shape a finer structural definition that would otherwise be lacking. in terms of functional use perhaps they are a bit exposed, and i would expect even slight deformations to their shape could be catastrophic when firing, if not to the user then to the dart's trajectory. i enjoy the simplicity of the receiver and sighting, and maybe the entire upper assembly could be a battery, but with the detail of the clip being shown my mind is going into full break-down mode.

the most disappointing part of the render for me is the handle, which while not poorly designed - has an odd specular im not too fond of. the recessed bump grip is nice and im not sure how to carry that theme through the rest of the grip but it would be nice.

overall, great presentation and nice design. the way its shown makes it seem like its more special then i suspect it really would be in a world where these things have replaced chemical projectiles.
The Artist thought this was FAIR
44 out of 45 deviants thought this was fair.