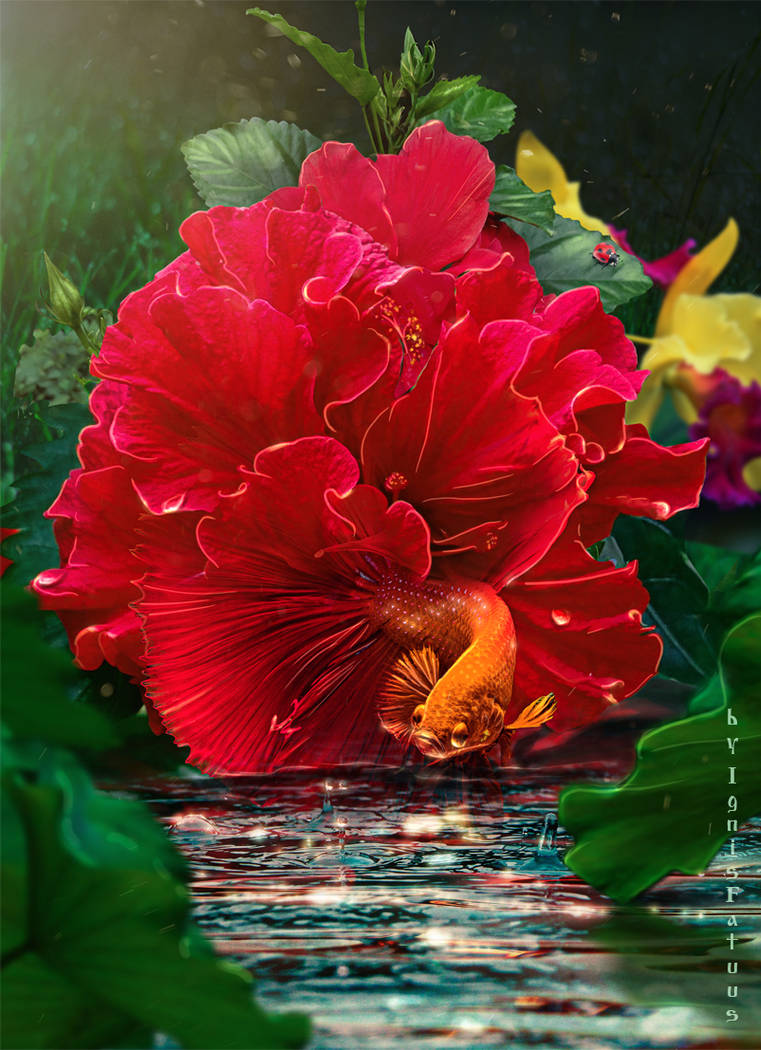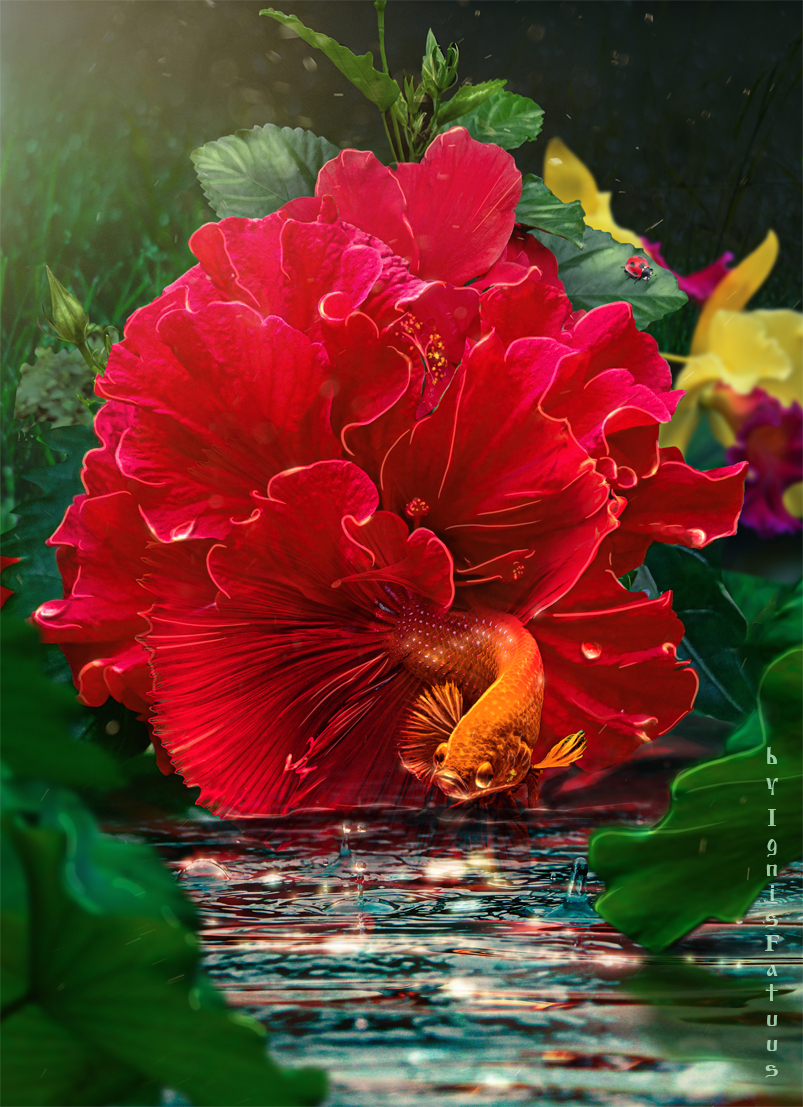 Watch
==========
pixabay.com/en/drip-rain-drop-…
pixabay.com/en/fish-underwater…
pixabay.com/en/hibiscus-double…
pixabay.com/en/leaf-nature-flo…
pixabay.com/en/cattleya-orchid…
pixabay.com/en/grass-bokeh-nat…
pixabay.com/en/pond-republic-o…
pixabay.com/en/lake-water-wave…
======================================
Thank you!
The colors are vibrant and the feathering of the end of the fish makes it look like it really is coming out of the flower. The water reflecting the colors of the full image compliments everything. The double hibiscus is perfect and the lady bug on the leaf is a unique touch. very few drops of water make you wonder if it is going to rain or has the rain finished. The way the background fades enhances the main image and the fading leaves in from, seem to frame the image.
This is another stunning work of art that you have done.
The Artist thought this was FAIR
1 out of 1 deviants thought this was fair.