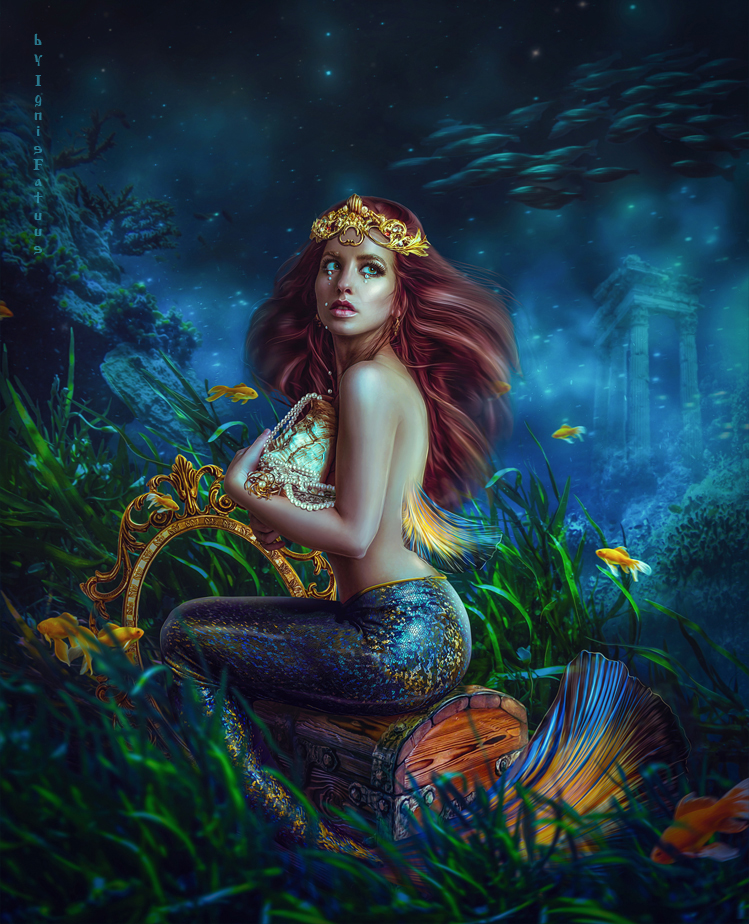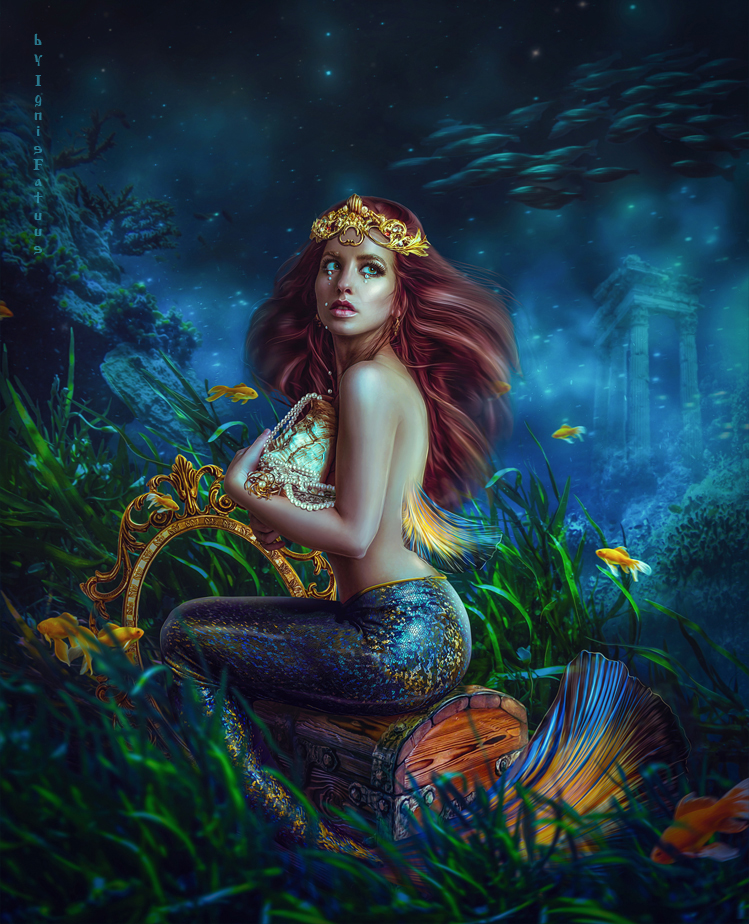 Watch
=============================
model
www.shutterstock.com/image-pho…
pixabay.com/en/chest-table-tre…
pixabay.com/en/school-of-fish-…
pixabay.com/en/scuba-diving-sc…
pixabay.com/en/seaweed-underwa…
pixabay.com/en/archeology-hist…
pixabay.com/en/frame-oval-wood…
pixabay.com/en/treasure-jewels…
pixabay.com/ru/veiltail-%D1%80…
pixabay.com/ru/veiltail-%D1%80…
pixabay.com/ru/%D0%BC%D0%BE%D1…
pixabay.com/en/fighting-fish-f…
--
my stock
==================================
Thank you!
This is one vibrant and imaginative concept with a twist that tells a story.

First glance is always important, but in this case, first glace takes breath away. What makes this piece so extraordinary are those vibrant colors that are so beautiful and harmonious. Using such a loud colors could easily go wrong, but you've handled it very well.
The concept itself speaks volumes. Mermaids are pretty common theme, but this is not just another beautiful mermaid piece. You have elevated this to a whole new level by incorporating a story through your visual storytelling. Making her tears in a (valuable) pearls is such a punch of creativity that knocked the entire idea out of the park.
Speaking of technique, it's quite immaculate. You've brought your A game in this piece and it shows. The insane amount of details are adding to the overall impact and in the same time does not make this piece busy. There is a lot to look at, but eyes are drawn to her eyes as her face is beautiful and where the key twist is.
I like the idea of clearly seeing her without water being (too much) in front of her. That would just take away from her beauty and whole story. That is why i think overall impact is extraordinary with a clear focus while being something much more than just a mermaid piece.
The Artist thought this was FAIR
15 out of 15 deviants thought this was fair.