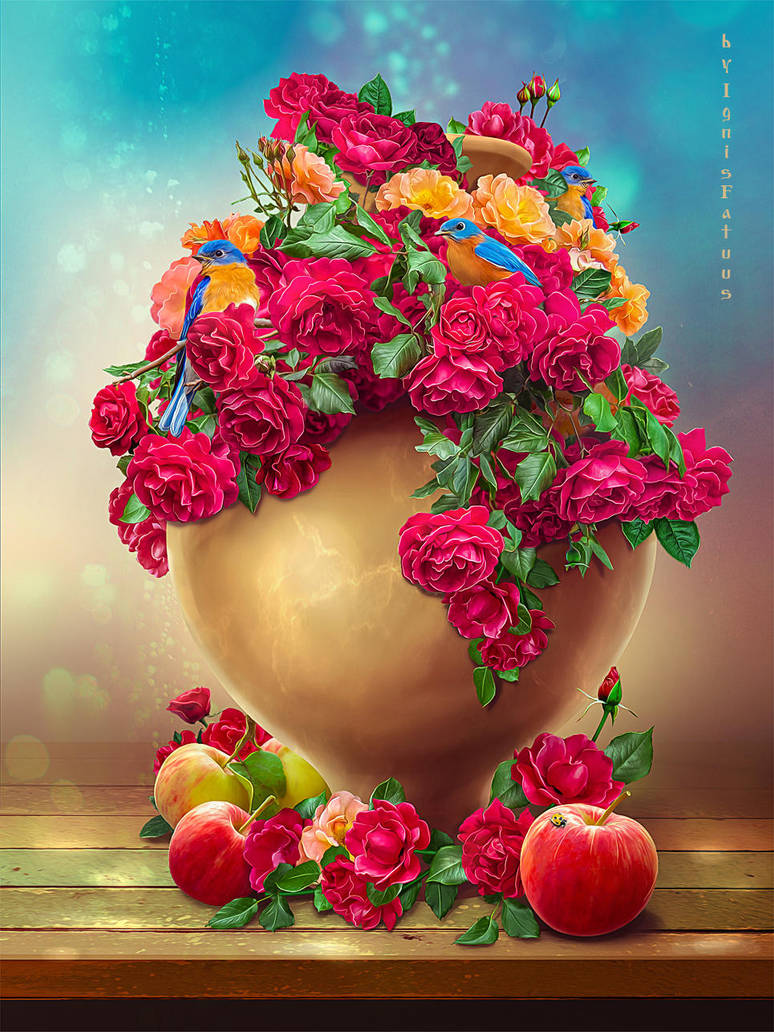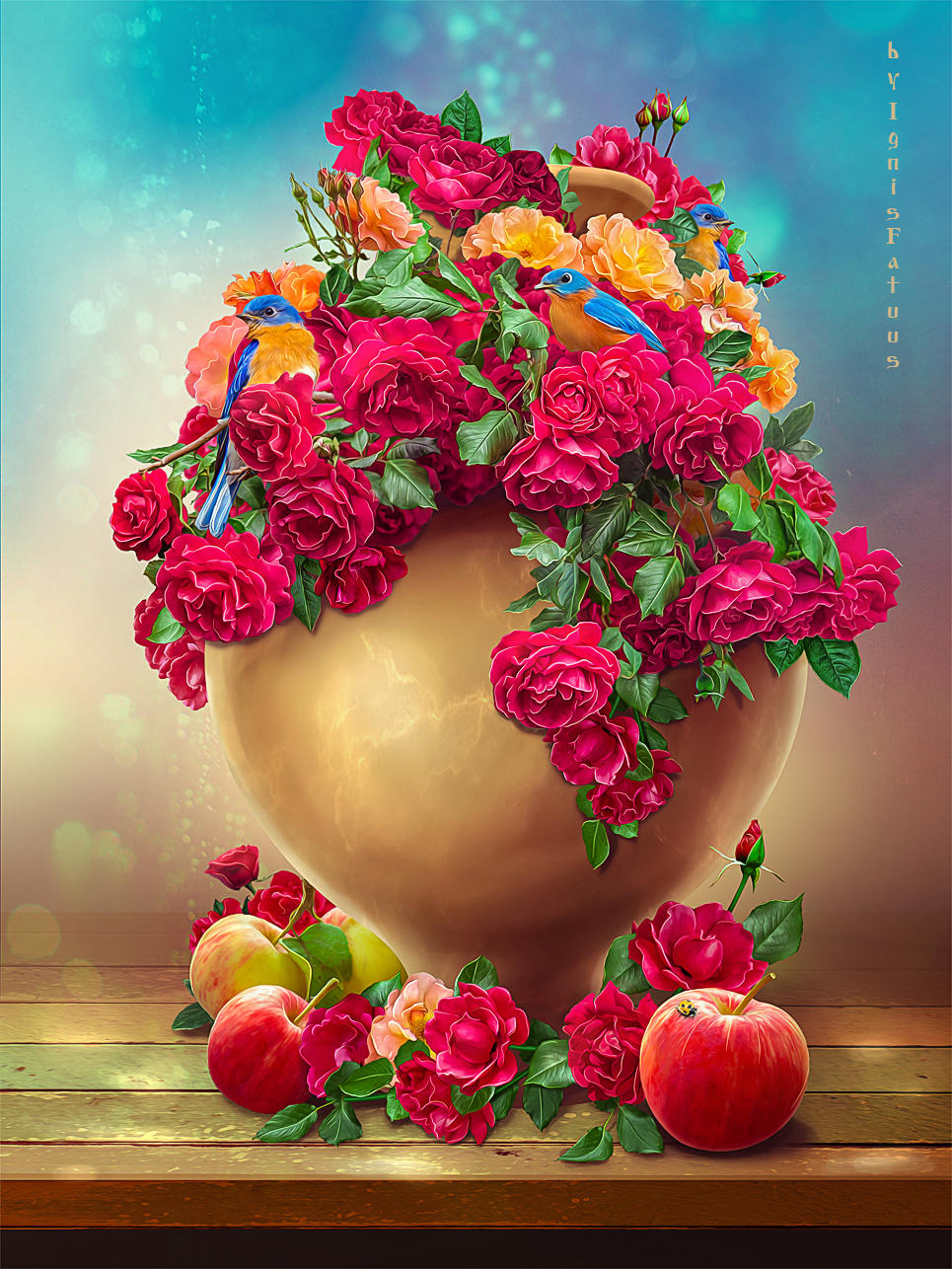 Watch
=============================
pixabay.com/en/blue-bird-bird-…
pixabay.com/en/bluebird-png-bi…
pixabay.com/en/white-backgroun…
pixabay.com/en/apples-fruit-re…
www.textures.com/browse/painte…
texture
by
Sirius-sdz

Once again, you fail to amaze me. this is GORGEOUS!! Each flower pops out due to the amazing detail you put in them. And the apples are spot on. They are simple shapes and simple textures but somehow, you managed to give them texture while still making look like legit apples! And the vase is beautifully textured and shiny. And the leaves look photo realistic.

The ONLY thing I could think of to make this pic better is the shadows. The shadows against the apples cast by the flowers and vise versa should be more dark.

That's all I have for ya. Keep up the good work.
The Artist thought this was FAIR
5 out of 5 deviants thought this was fair.