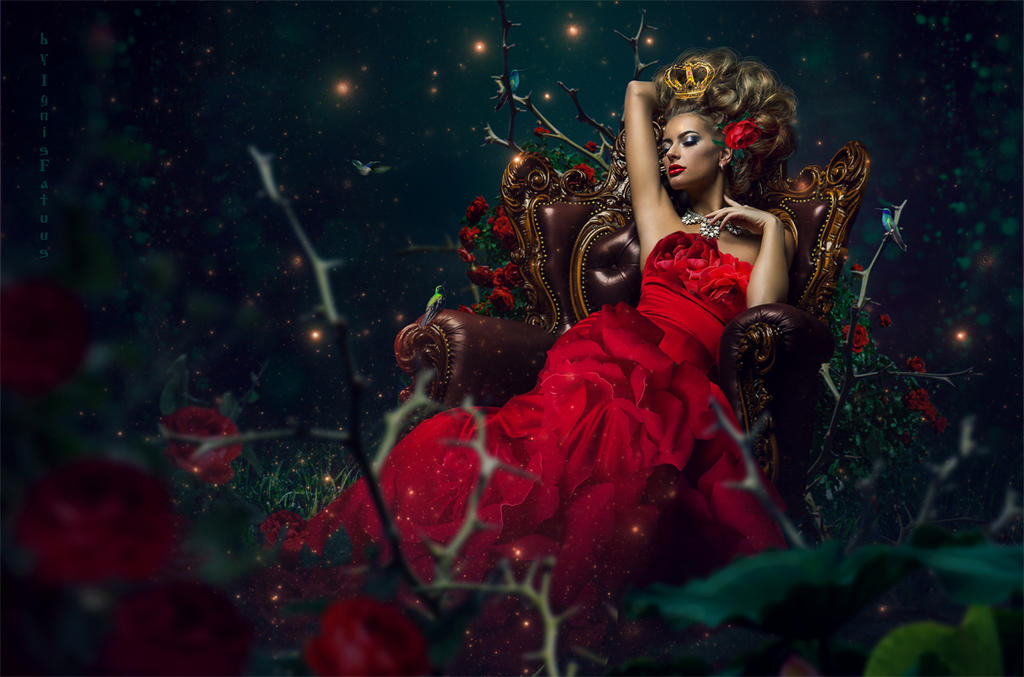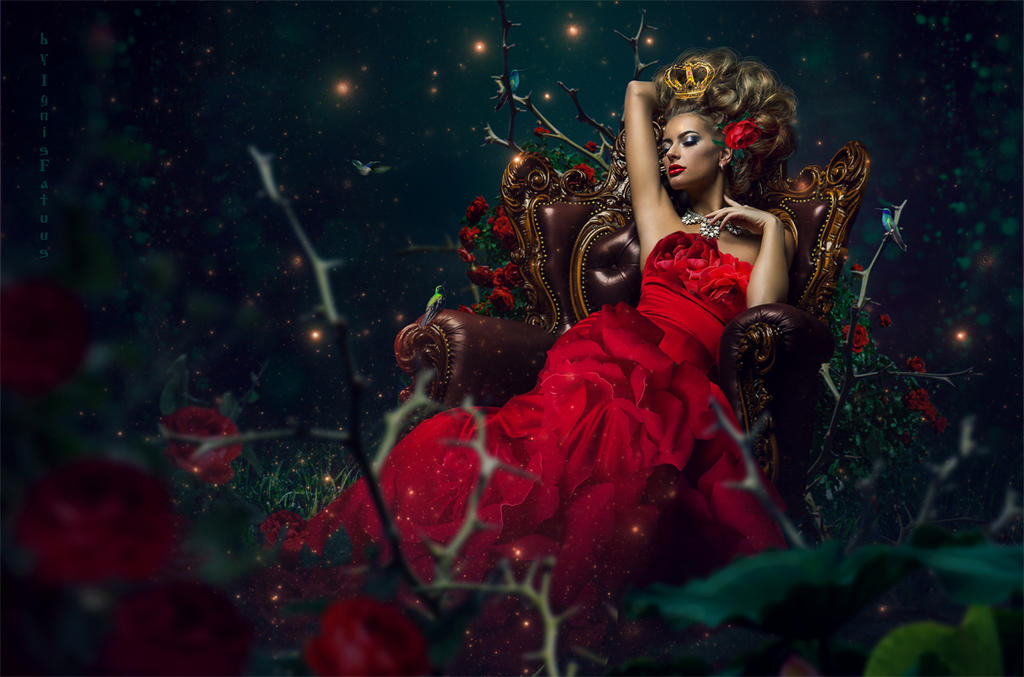 Watch
================
model
www.shutterstock.com/image-pho…
texture by

pixabay.com/en/cuba-cienaga-de…
pixabay.com/en/cuba-cienaga-de…
pixabay.com/en/animal-bird-hum…
pixabay.com/en/citrus-trifolia…
pixabay.com/en/grass-bokeh-nat…
pixabay.com/en/lotus-leaf-leav…
pixabay.com/en/fractal-abstrac…
pixabay.com/en/flower-rosa-cur…
pixabay.com/en/crown-kings-bav…
+ my own stock
==================================
Thank you!
🌟 First let me say, you did an awesome job! 🌟

The crown looks a bit odd, like it doesn't fit her head. Maybe distort it a bit to stretch it across the bottom band and fit the shape of her head. Then overlay the hair just a bit so that the crown looks "nested" into the hair. I might also dull the finish on the crown a bit with the burn tool.

Love the hummingbirds. I really like that subtle touch of blue.
The image is very romantic. 💕💕

All of my work is very dark and macabre. 😐
The Artist thought this was FAIR
11 out of 12 deviants thought this was fair.