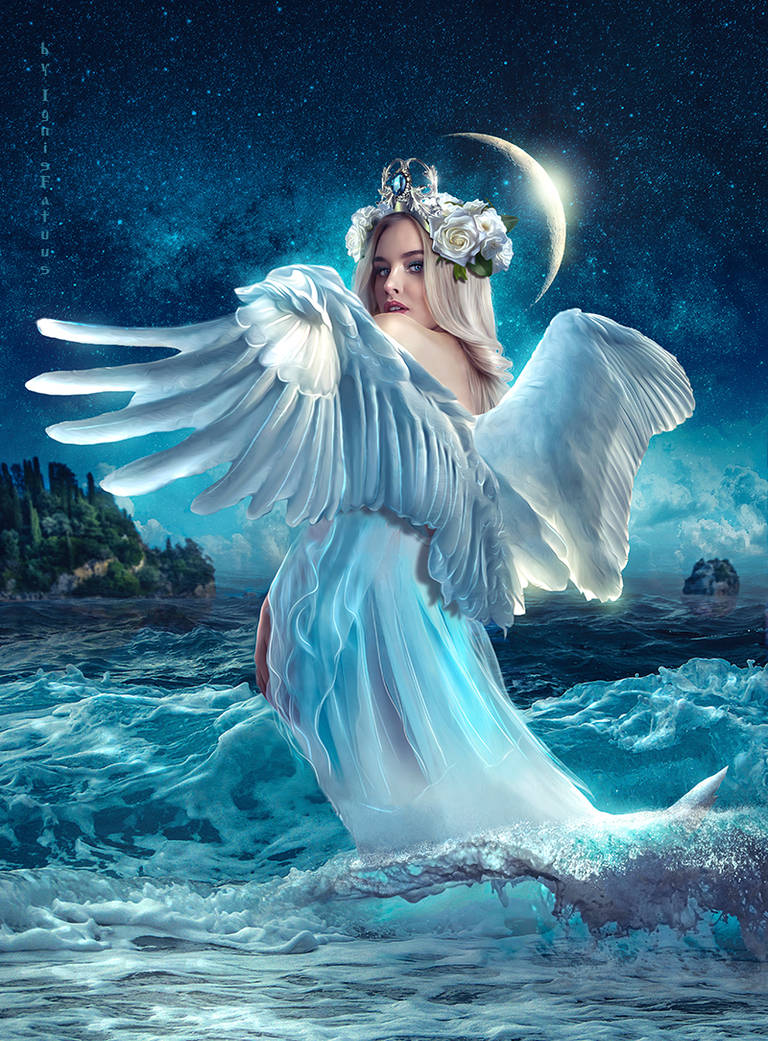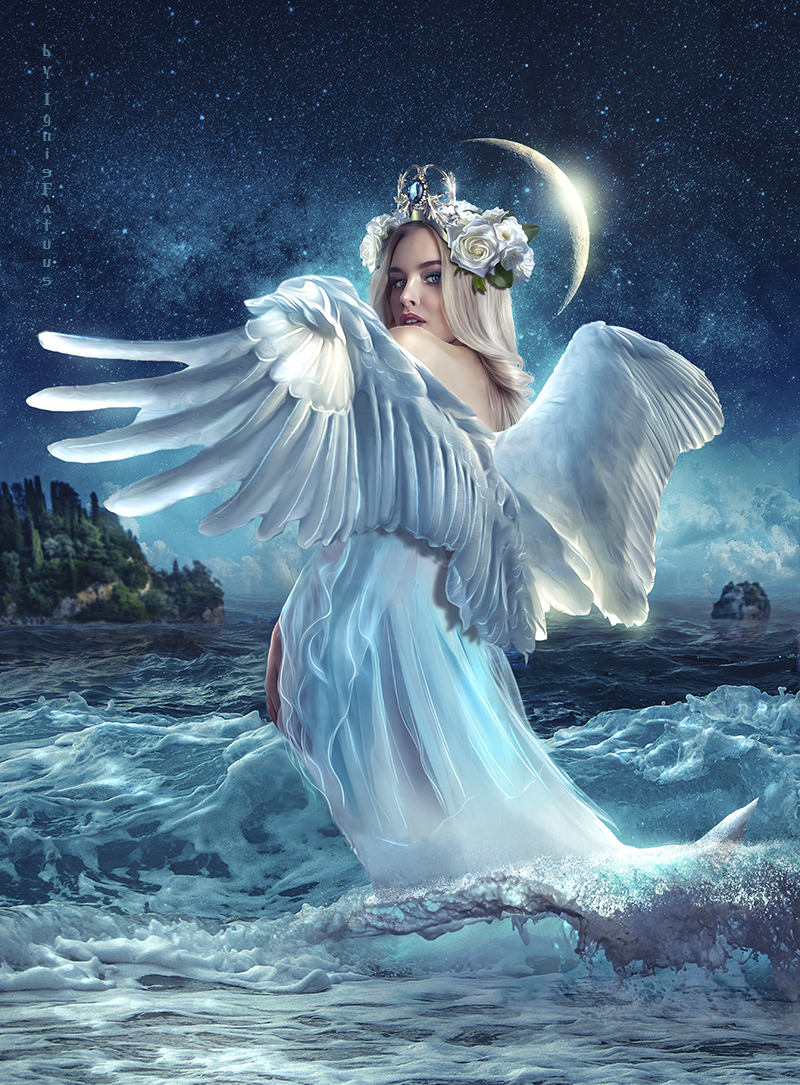 Watch
Царевна-Лебедь.
=================
Model
www.shutterstock.com/image-pho…
www.istockphoto.com/ru/%D1%84%…
pixabay.com/en/beach-sea-islan…
pixabay.com/en/rose-flower-gif…
pixabay.com/en/roses-white-ros…
pixabay.com/en/wave-water-sea-…
pixabay.com/en/wave-smashing-f…
pixabay.com/en/cosmos-hd-wallp…
pixabay.com/en/the-scenery-blu…
pixabay.com/en/frame-oval-wood…
pixabay.com/en/moon-crescent-n…
pixabay.com/en/ring-jewelry-lu…
================================
Thank you!
Hi, What a stunning piece. I love the tricks you created in light and shadow, and the reflection of light in the cresting wave is just remarkable. It's as if she is emitting light, which is beautiful. I do have a suggestion, she is so beautiful, she is almost unrelatable, like a supermodel angel; would you consider doing a piece sometime where the main figure is not necessarily conventionally beautiful, but remains attractive? Maybe unusual features, or freckles, or a different nose - so we could look at her and say, she's beautiful, but she's not unattainable. She's someone who could know me...just a thought! But the scenery around her, that's where my score really comes into play, the sky, the water, the light, the moon - perfect. Her fabric, the flowers - lovely. The light on the wings and her face - a remarkable job. The crown and flowers, maybe a bit much with the crown *and* flowers, but overall, just gorgeous.
The Artist thought this was FAIR
1 out of 1 deviants thought this was fair.