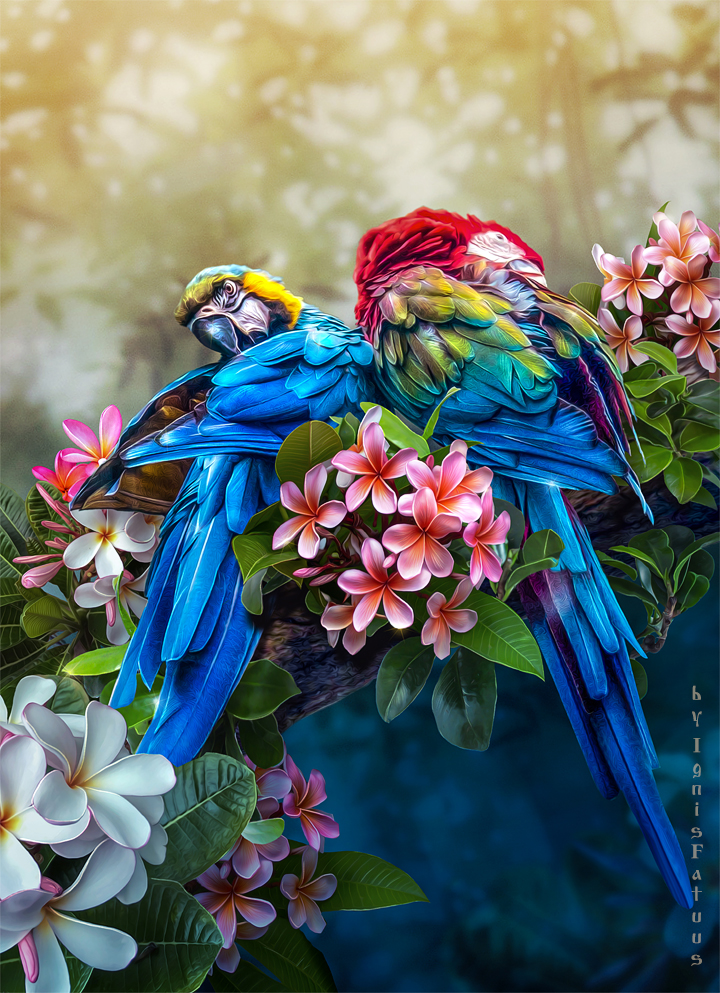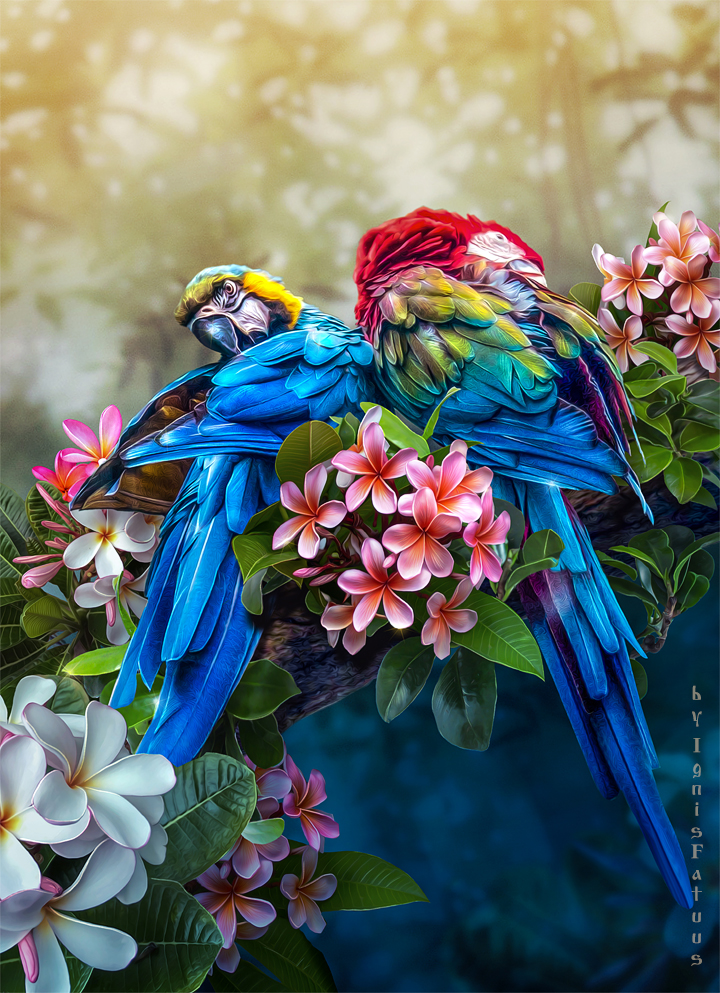 Watch
Hello to everyone!

=============================
unsplash.com/photos/Nn7wQs4am7…
pixabay.com/en/leaf-plant-grow…
pixabay.com/en/plumeria-hawaii…
pixabay.com/en/plumeria-flower…
pixabay.com/en/plumeria-flower…
pixabay.com/en/sunrise-tree-la…
pixabay.com/en/bokeh-pattern-r…
==============================
Thank you!
==============================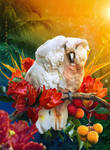 Preen One's Feathers is a festive and inviting piece that evokes feelings of lush tropics and sublime atmosphere. The artist is both skilled and shows tremendous talent. A wonderful piece overall.

The lighting and shading are on point: The warmth of the background in combination with the cooler colors of the foreground make for an even and homogenous contrast. The focal point of the birds are both well balanced and very well done.


The rendering of the piece is clean, concise and without overall deviation in realism. From the flowers to the feathers the attention to detail is spectacular.

Overall a well and done piece. Wonderful work.
The Artist thought this was FAIR
8 out of 8 deviants thought this was fair.