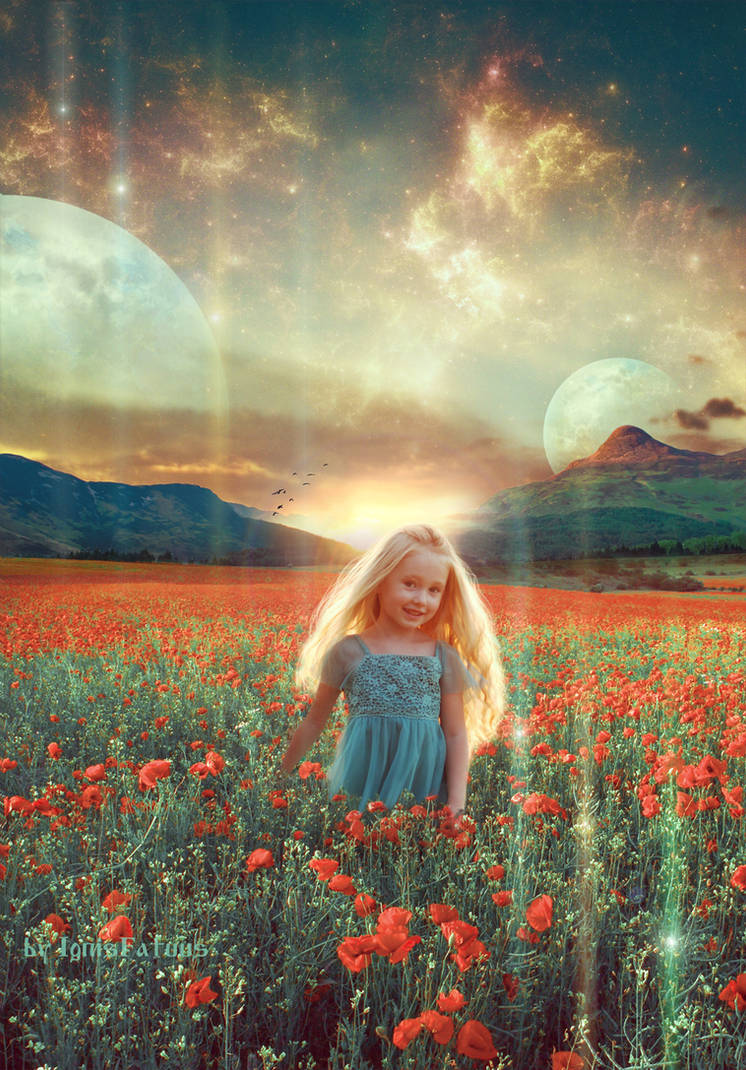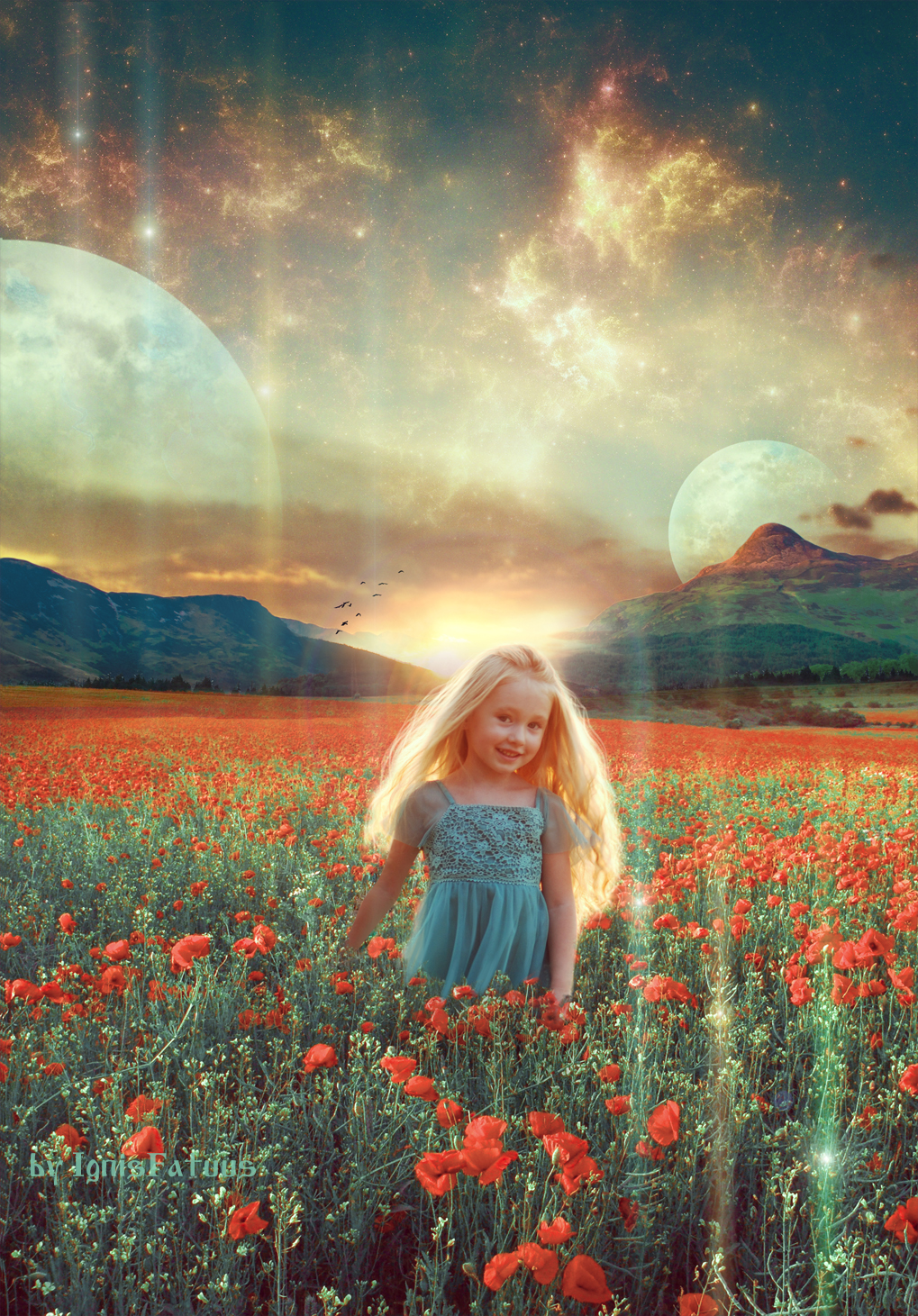 Watch
Let me start off by saying this is beautiful! There is very little that I would critique. These are just my opinions:
I'd like to see a little more of the lower portion of her dress showing through the foliage - there are some great brushes out there that don't take away everything with a single stroke or click, leaving less of a defined line.
Her arms seem (especially the one on our left) a little fuzzy - like you used a brush with zero hardness. I think a little more definition is needed there.
The last thing is the hills. To the left of the model, on the horizon, there appears to be some pixels left over from the original sky. They're brighter than the pixels around them, making them stand out.
Much of this could be because I am seeing a set size of this piece, so I apologize of that is hindering a better appreciation of your work. Overall, I love it, I think it's gorgeous, and that you should absolutely be proud of it!

The Artist thought this was FAIR
11 out of 12 deviants thought this was fair.