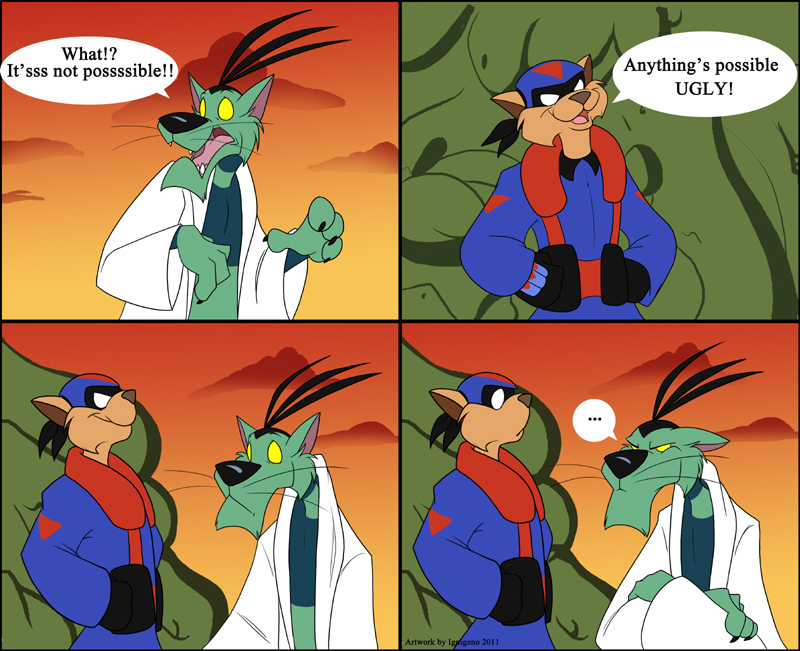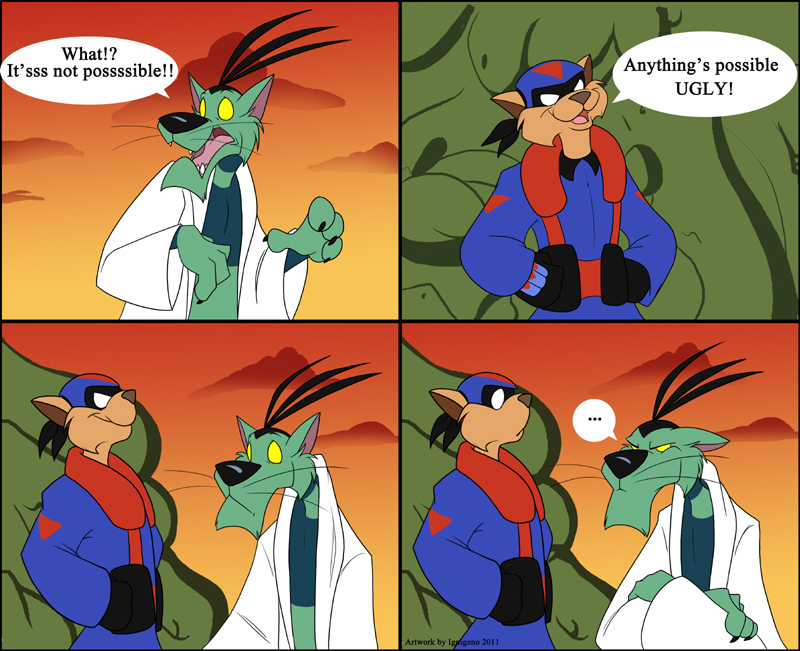 Watch
Just something silly that's been knocking around in my head for a while. This scene takes place towards the end of the SWAT Kats episode Destructive Nature. Fans will recognise it I'm fairly sure.

The dialogue in the top two panals is canon, the bottom two are just me being a tard. Dr.Viper is not impressed by Razors rudeness!
I've always felt a bit annoyed by Razors dialogue in this scene. The SWAT Kats should really be above petty name calling. They are the good guys afterall.