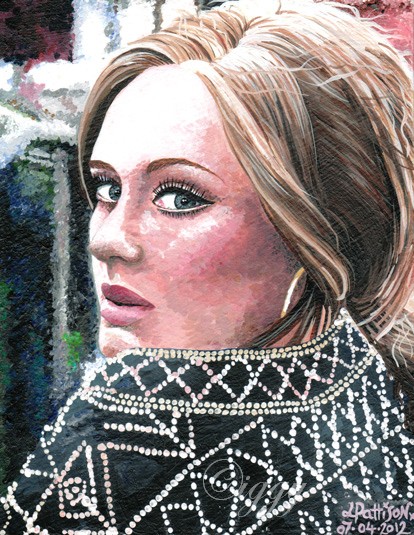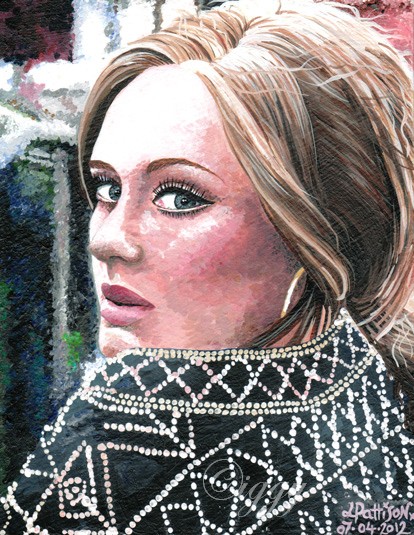 Watch
Acrylic on canvas of UK (London) singer Adele, (Adele Adkins).
Adele has had huge success with her albums 19 and 21, with her biggest hits including "Someone Like You", "Rolling In The Deep" and "Set Fire To The Rain" amongst many others.

Reply

Reply

Wow! This is amazing!

Reply

Wow, this is really great.
You've a good, subtile style in painting!

Reply

Looks great Lucy, nice work

Reply