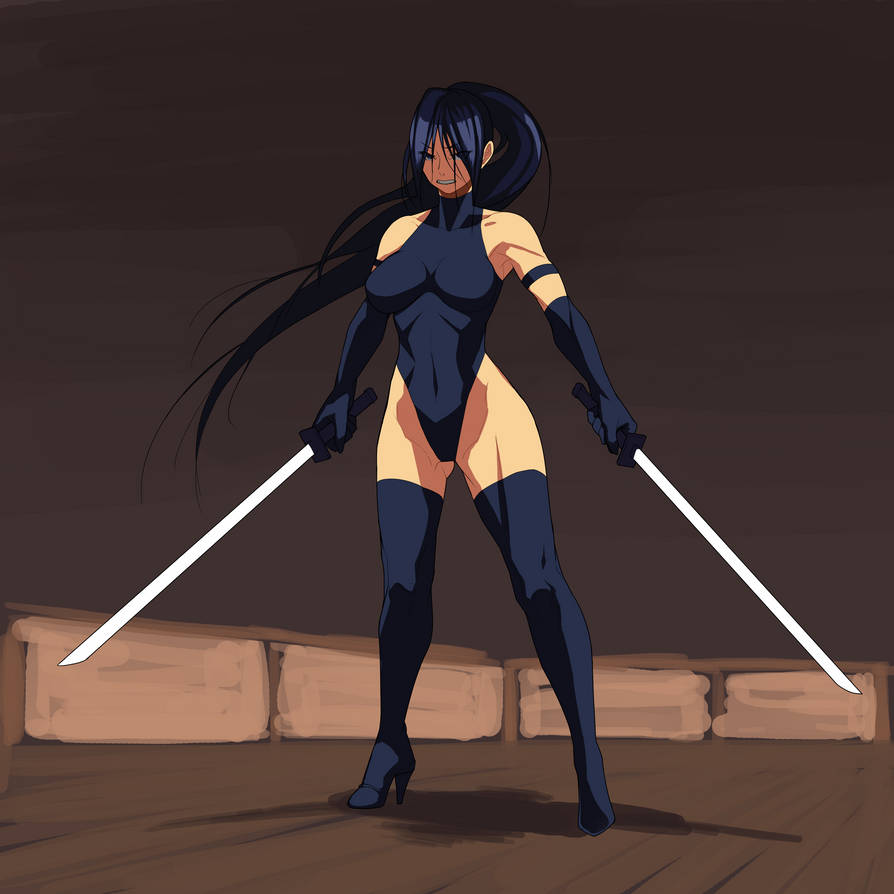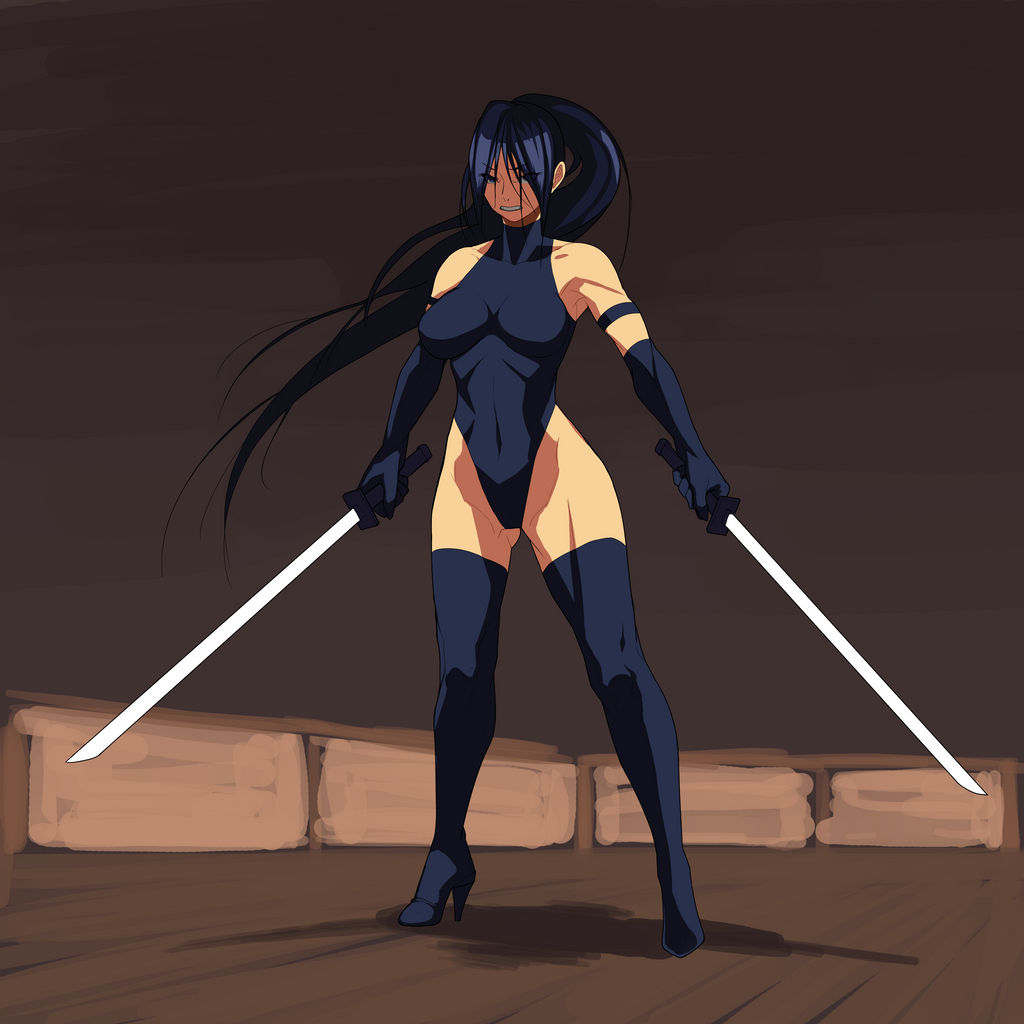 Guys, I so much love Rummy~ by Midnight Crimson
[link]
This girl has almost everything I've been eagar to, like leotard, kunoichi, voluptuous female body, black long ponytail, stylish and distinctive fighting style, and so on.
I just hope she is the real heroine in this world, 'cuz I guarantee she is the most fabulous character in Midnight Crimson.
She might be looked she lacks something, sometimes, and somehow. Paradoxically speaking, that could be the one just condition that she deserve to be the heroine.