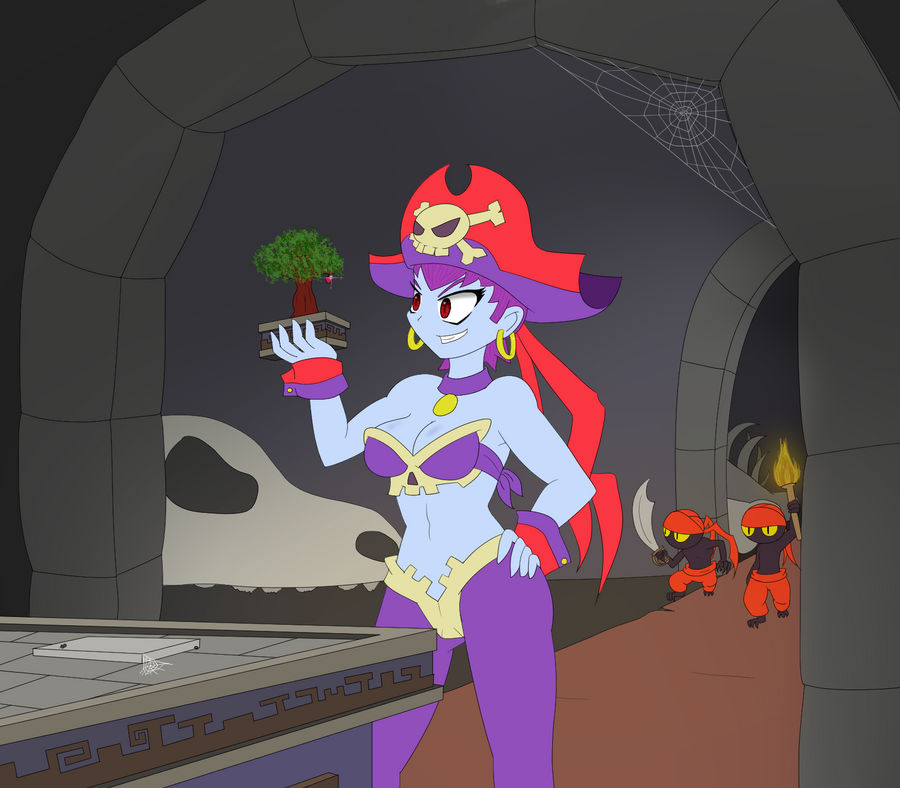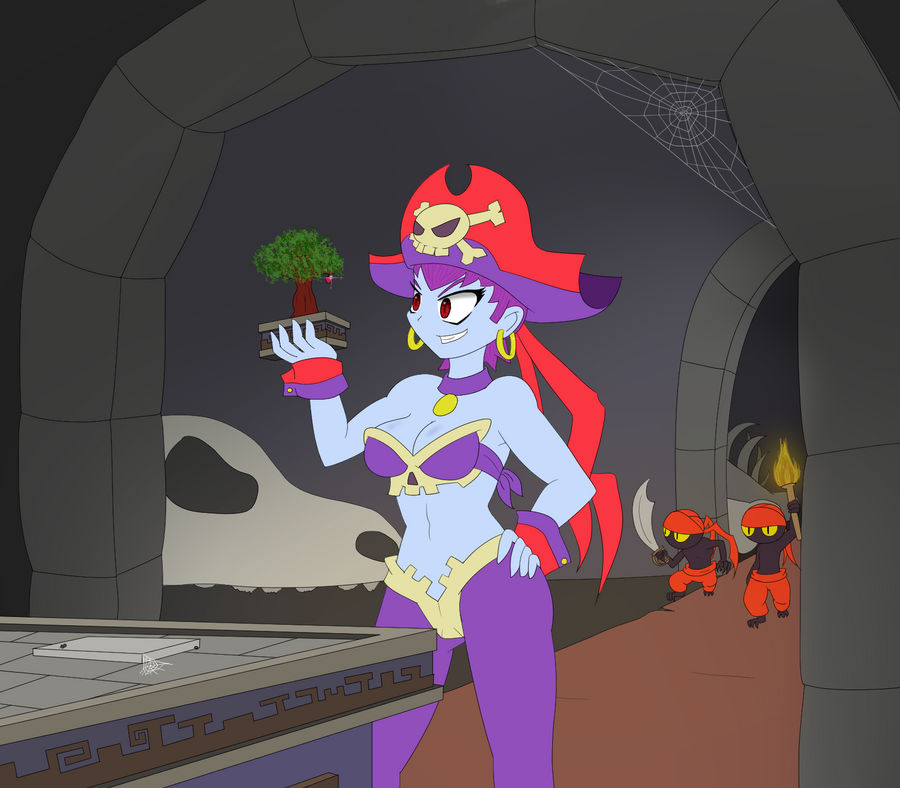 Watch
It had taken the self appointed Queen of the seven seas, Risky Boots, more time than she wish to admit to find these ruins. Hidden deep within an old dungeon, who's secrets many had thought all been found, though one map told Risky otherwise. The island was easy enough to find, one that was not that far from Sequin Land in fact, but mostly overlooked by all for already being 'fully looted'.
Passed the secret door, that even Risky herself had to admit, she wouldn't have thought was there if she hadn't had prior knowledge, even then it was a struggle to find. But that mattered not to her as the prize waiting for her at the end of this could be her ticket to inforcing her title upon the world.
A few traps later which her faithful tinkerbats 'willenly' "deactivated" for her, Risky had made it to the last door. Wish a mighty blast from her pistol the final lock was gone, blowing the door open as she followed the old dingy red carpet to her prize, once again ignoring the oversized bones of what this time seemed to be a rat. It mattered not to Risky, it being dead just saved her the effort.
A smile dashed over Risky's face as she couldn't contain herself anymore.
"Ho ho HO!" she laughed snatching the treasure before her.
It was a tiny tree, akin to a bonsai tree, planted in a square pot, despite the lack of light and questionable supply of water, the tree was still alive and full of leaves. While it may not look the healthiest, this tiny tree still bore fruit.
This fruit was the real goal, as the tale that brought Risky here told her, the fruit that comes from this tree will empower the consumer way beyond that of any other method. Apparently the effects where most potent on females, which suited Risky well. She was going to enjoy this, finally she was able to have the people of this world under her foot…
… She had no idea how literal that thought was going to turn out to be...
===================================================================================
Part 1 of a sequence of Shantae related big stuffs :3
Fun writing some story too, this was going to be just a part of the same picture as a smaller panel, but kept adding details till it became it's own thing.

Reply

Reply

Reply

lol, I love the contradiction of the tree....so when does the Giant Small Tree show up?

Reply