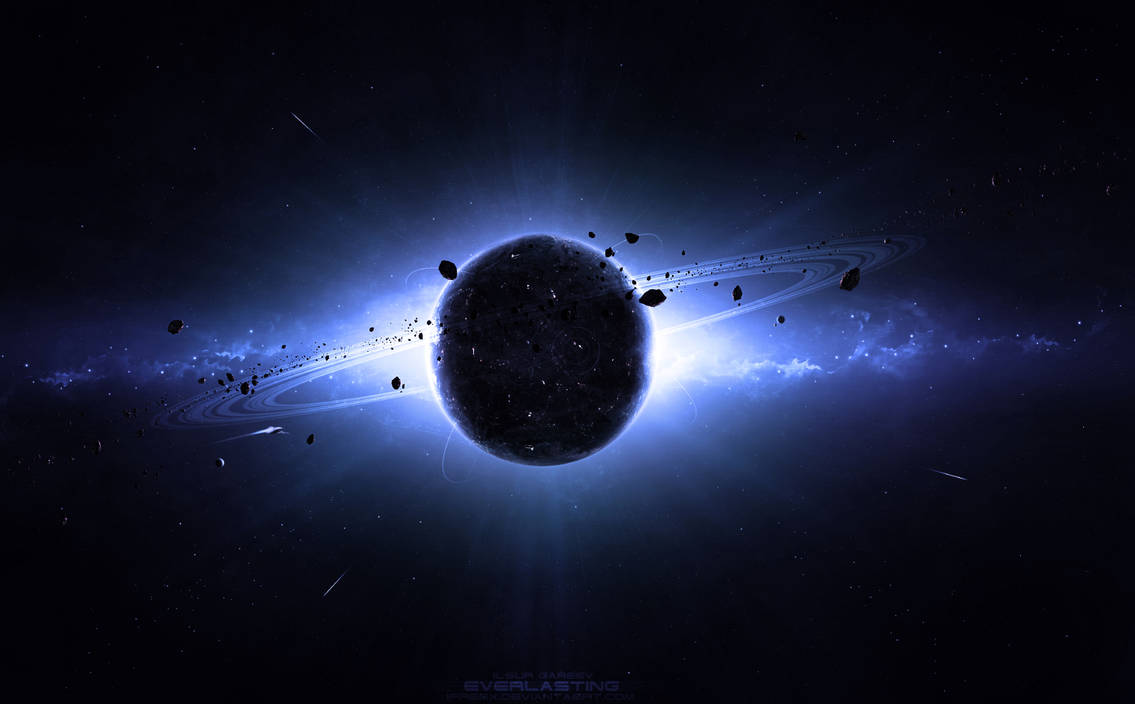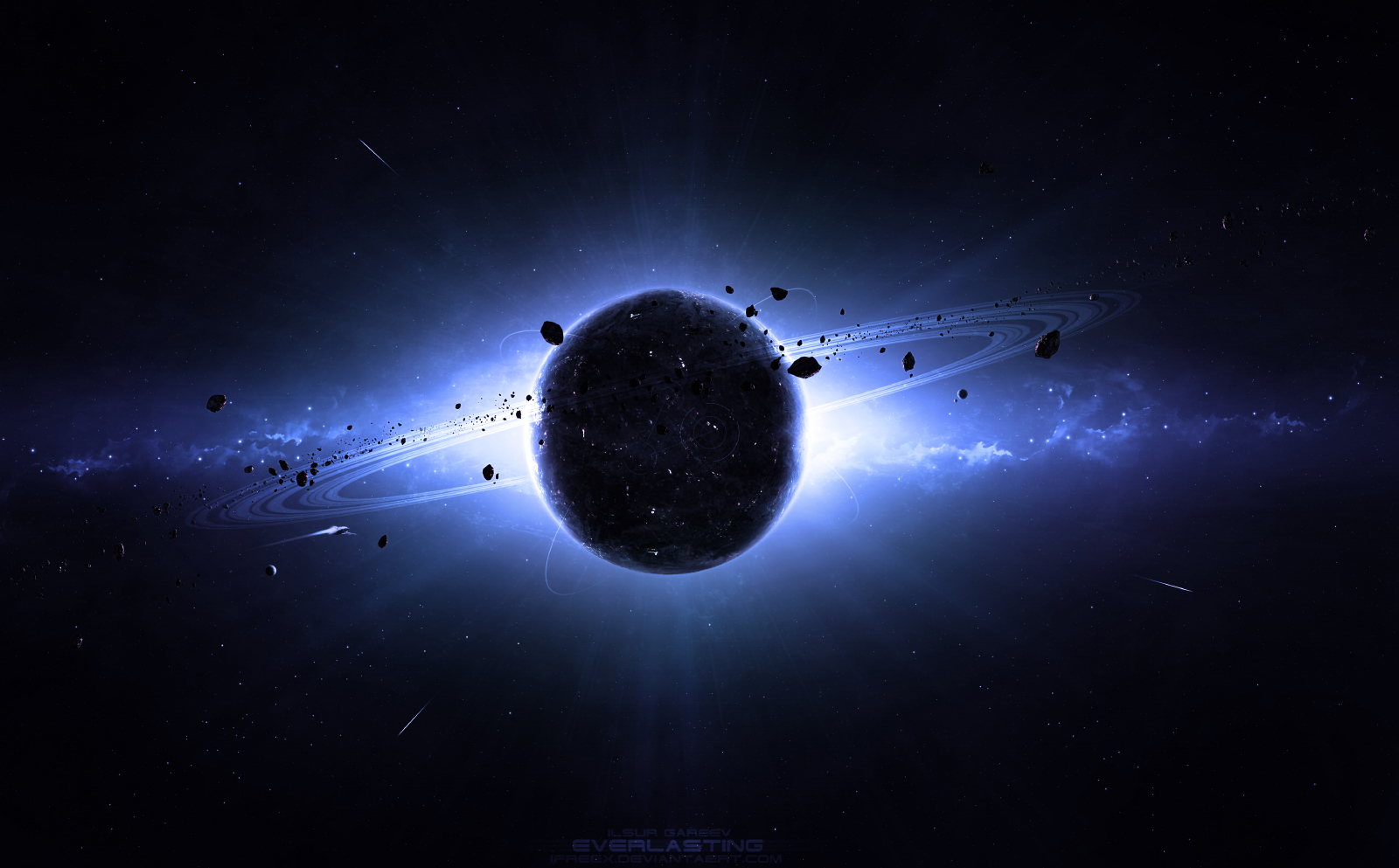 Watch
Everlasting
I hope you like it )
Andy Blueman - Everlasting
Progression

Wallpaperpack
:
~1920x1200
~1600x1200
~1280x1024
~1440x900
Download
Need more resolution? Send me a note!

Technical Details
:
full resolution
: 4479x2780
programmes
: Only Photoshop
layers
: ~260
Comments or favs are appreciated

I love this picture too. :3 I think the contrast is fantastic and the blue tint gives it this amazing space look. I like how the comets are placed in a scalene triangle that makes them look completely natural, though I would vary the distance of them from the planet a little bit more... Also I would adjust the stars in the background a little bit. They sort of look like you tried to draw a line straight behind the planet but it ended up a little off. Either straightening it or making it more organic would fix that. I might honestly do it in a straight line for this one so it looks like an explosion type thing is going on behind the planet.... I would say the same thing about the asteroids around the planet - either straighten them out a bit (just a bit) or make them so they're not as straight... Though I would lean towards distorting them a little bit more.... My final point is that I would place the planet a little bit away from the center and place something in the opposite corner, just for compositions sake. Hope this was helpful. :3
The Artist thought this was FAIR
4 out of 5 deviants thought this was fair.