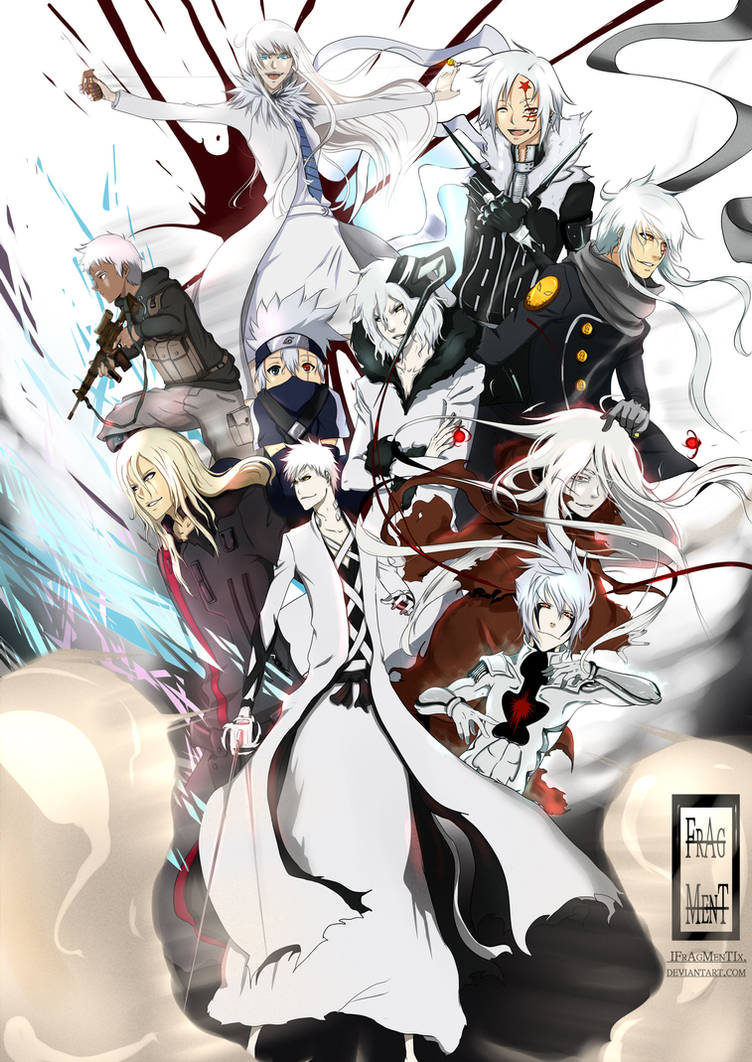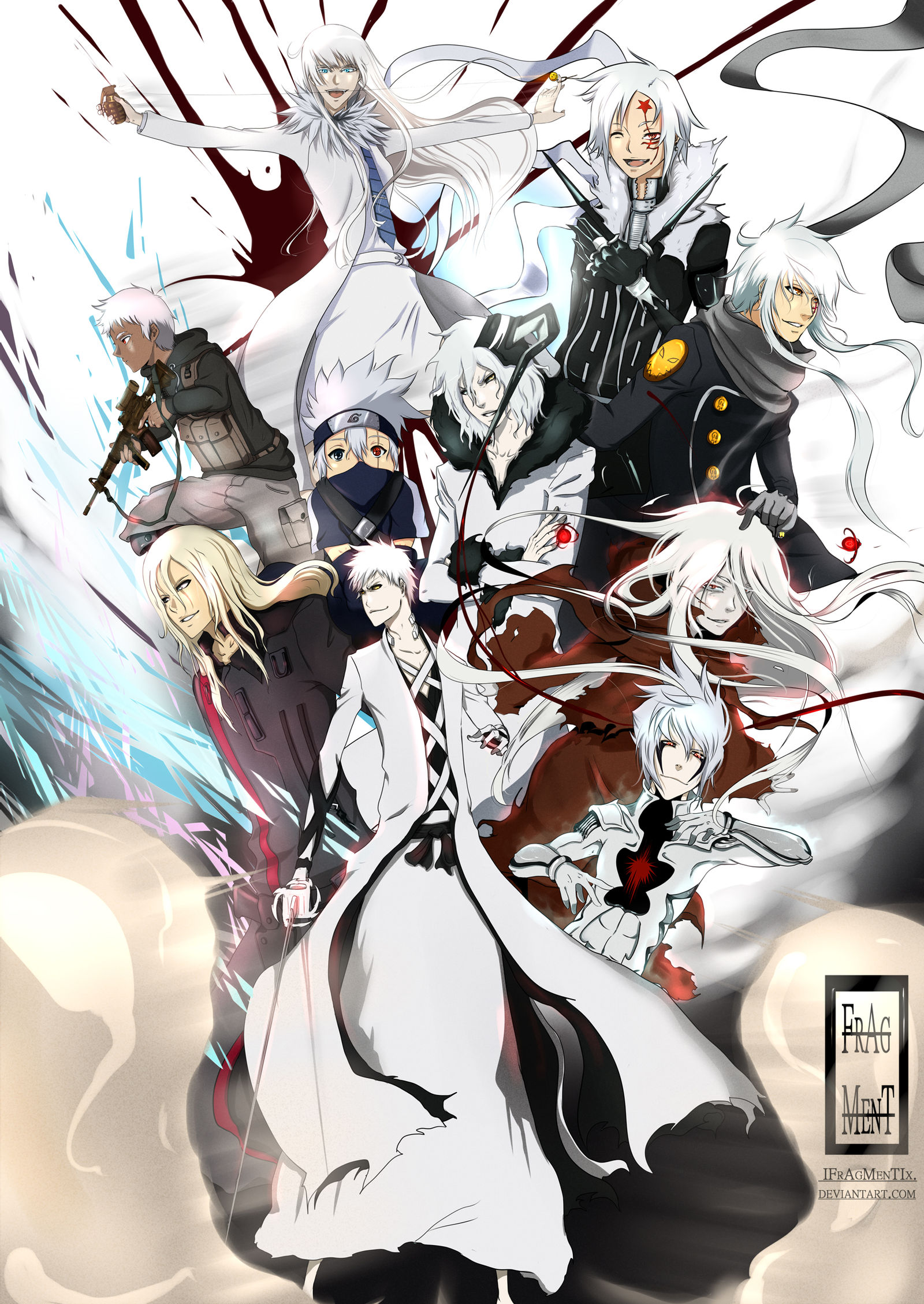 Watch
PLZ click onto the picture for details
UPDATED/REWORKED November 2018
Wouuuuh it's finished!

Don't ask me how long it took me....i can only tell you that this pictured followed me everywhere almost for 2 weeks...the idea even longer...i am so happy that i am done now, you can't imagine..
and i think it was worth all the work..
The picture itself is featuring all, and i mean my personal, beloved WHITE-haired characters, that i either wanted to draw or gave me inspiration and motiviation for new pictures..

maybe you miss some other guys like soul, jiraiya, kokuto, hitsugaya or many more...but those are my personal favourites

hope you guys like it too, and thank you for all the support.

Characters:
Koko Hekamatyar and Jonah - Jormungand(awesome anime!<3)
Gai Tsutsugami - Guilty Crown
Hatake Kakashi - Naruto
Hichigo - Bleach
Tensa Zangetsu - Bleach
Allen Walker - D.Gray Man
Shinji - My Original Character
Shiro - Deadman Wonderland
Weiss - Bakuman - Ashirogi Muto - Reversi (colors based on imagination)
I don't own any of the Characters except Shinji
pls do not use this picture without telling me, it was so much work...thx
kk i am back to being creative, need to watch sankarea

cy
Btw i have the Lineart for every single character...cause i did everyone of them extra and cropped them into the mainimage...thousands of work...ask me if you want to color one of them yourself(in a note)
other Art done by me: