I was tagged by
@
WALKINGDEADMANN
First, the fine print:
1) please re-post the rules and questions!
2) answer at least 5 of the questions!
3) tag as many people as you know, there is no limit!
Questions for the artist:
1) why do you draw/paint?
2) what do you draw/paint, and why?
3) how long have you been creating art, and what sparked your passion?
4) what forms of art block do you usually get?
5) what causes your art block? how do you try to break the block?
6) what/how do you wish you could draw/paint, other than what you draw/paint now?
7) who are the artists that inspire you, and why?
8) do you like drawing for others, or just yourself? or both?
9) do you like the artistic style that you have created? why or why not?
10) small challenge! post a "then and now" picture! an artwork that you created in the beginning of your artistic journey compared to how you draw now!
Answers

1) For funsies, and sometimes money. :T
2) Whatever I'm in the mood to draw at the time really. But mostly butts...
3) Yonks!
4) The kind when I just give up drawing altogether for weeks cuz feh!
5) *shrug* Play lots of vijia games and procrastinate! ;D
6) Wish I could find the motivation to learn how to make use of the tools in CSP and learn to colour better i guess.
7) My friends! Watching Yokoboo Icymasamune and Felos share with our hangout and the streams of others.


8) Both I guess, I do enjoy drawing for my mates most tho.
9) Nah.
10)Oldest pic i could find from about 15 years ago or somethng.. *voms* and newest pic.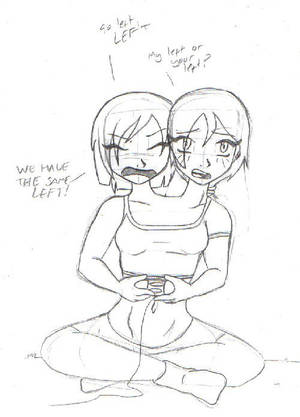 :