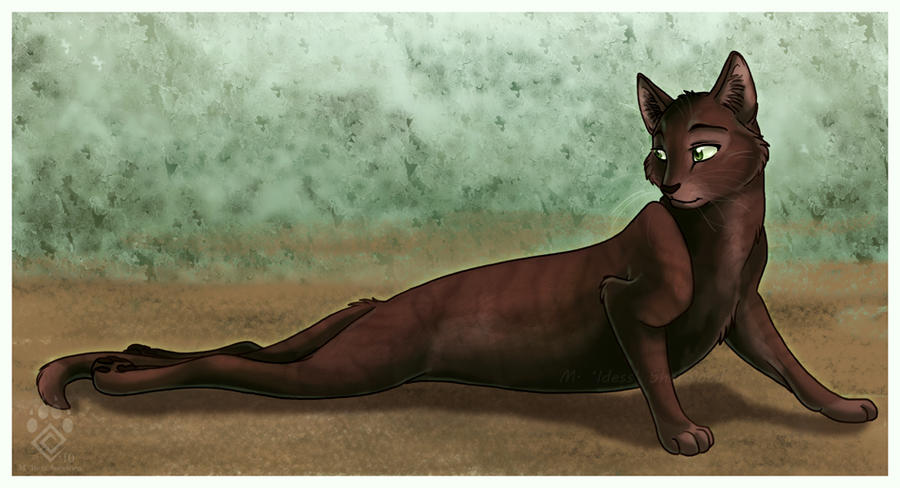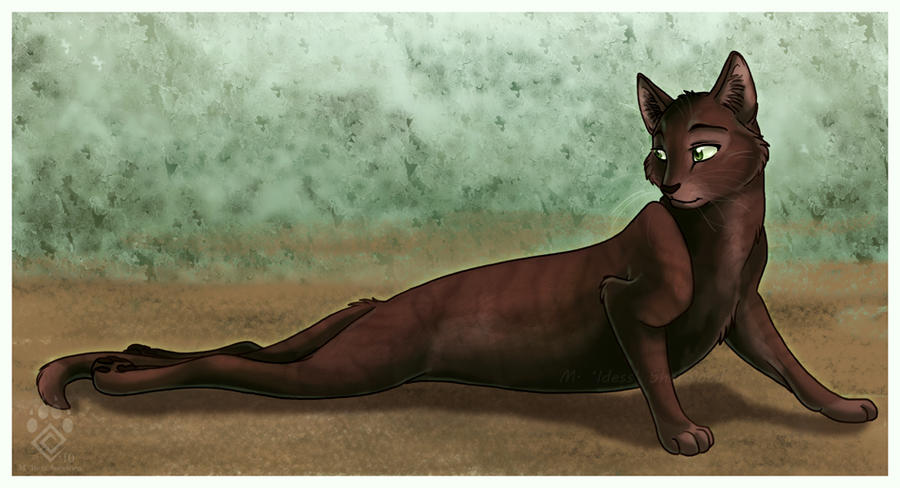 Watch
SPOILERS FOR WARRIORS: FADING ECHOES
Fanart for the "Warriors" book series, this of Briarlight after her accident that broke her spine, rendering her entire back half useless.
I didn't really -like- Briarlight as a character, but what happened to her in Fading Echoes is something unique and I think was a great thing to put into a series that can get a bit repetitive. I also like the idea of her bright personality despite her condition.
The description for Briarlight just says 'dark brown', but that's boring! I added a little bit of lighter areas and a faint tabby in there to make her look pretty.
Just a little Warriors fanart

Character belongs to Erin Hunter, from the book series "Warriors"
Art © M. "Idess" Sherwood
(You may not steal this image and say you did it; if you repost it anywhere, please give me credit. Thank you)